The unforgettable 2015 will pass and we together will meet a new year 2016. We at Unilumin wish all the best wishes for you and Happy New Year in 2016.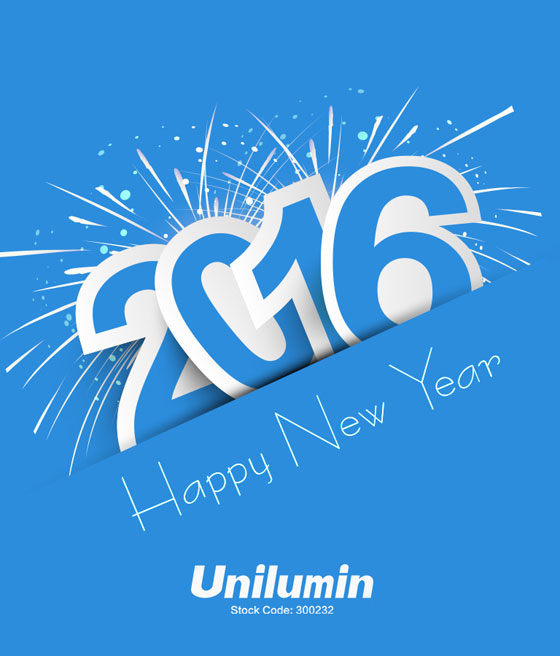 Unilumin is 11 years old in the year of 2015. Reviewing the past eleven years, we experienced difficulties, but the most important, Unilumin gained a satisfying development.
In this golden year 2015, we got many achievements. In this year, we accomplished many classical projects such as the biggest(3363㎡) outdoor LED display in Asia. In this year, we also won many honors such as "China Top 10 Brand in LED Industry", "The Best Ten Listed Companies in LED Industry", "Top 500 Most Valuable Brands in China", etc. Another cheerful news was Unilumin Acquired 100% share of ROE Visual,which helped us to build a world-famous brand as an excellent Chinese LED displays supplier.
Thanks for our partners to cooperate with us honestly! Thanks for our clients around the world for supporting our products and services. Thank you all for your contributions to Unilumin's development.
Unilumin will keep developing R&D, making high-quality and good cost performance products for our customers. Unilumin will be always with you!