GITEX 2015 is being held in Dubai World Trade Centre (from October 18 to 22). GITEX was launched in 1980, it is the "world's third largest, the Middle East first big" computer communications exhibition. In this big exhibition, Unilumin is showcasing four series LED products for you.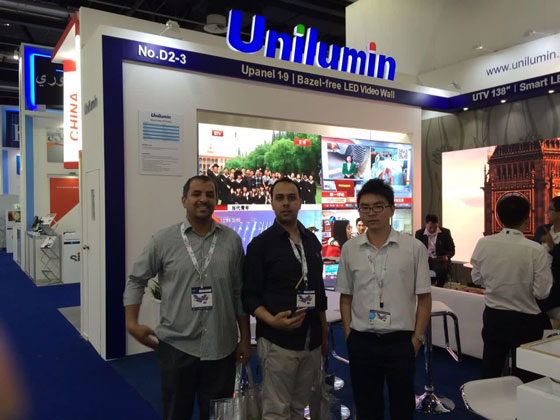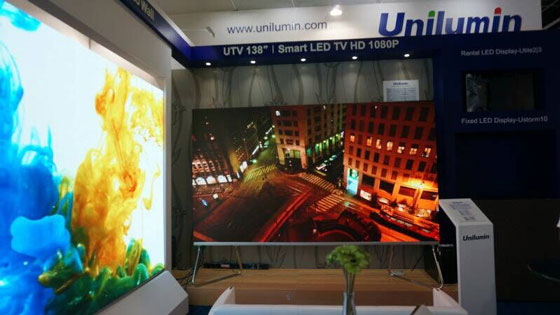 1.Upanel series LED displays
Unilumin Upanel series LED displays features 2K(1920×1080) resolution, the world's first bezel-free UHD LED products. Unique 16:9 aspect ratio makes it easy to be assembled to bezel-free LED Video Wall and Smart LED TV. It features ultimate visual performance with high grey scale, high refresh rate, wide color range, excellent color uniformity and strong stability.
2. Utile series LED displays
Utile series LED displays are a revolution for rental industry. It is light weight, slim profile, easy for installation and dismount. Featuring high precision, no deformation, strong and high-efficiency which fully meet the needs of rental industry.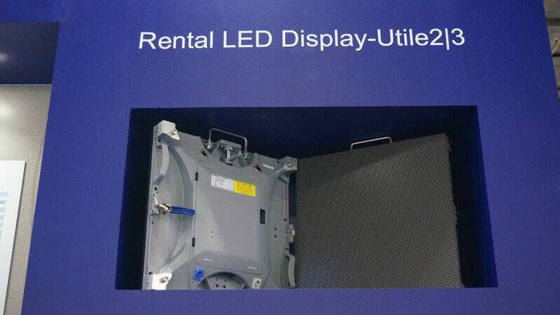 3.Ustorm series LED displays
Unilumin is showcasing state-of-the-art outdoor media LED product-Ustorm in the GITEX 2015. The most advanced features for Ustorm are energy-saving and cost-saving. It is slim and light, weight is only 35.9kg/㎡,thickness of 95mm, 50% slimmer compared to traditional displays, save the transportation and installation cost. It reaches 10,000nits, max power consumption is only 333W/㎡,average power consumption is 111W/㎡,save up to 50% power compared to traditional displays. Its smart cabinet and fully waterproof module design able to withstand all kinds of weathers.
4.Uglass series LED displays
In addition to normal LED products,Unilumin is also showcasing creative Uglass LED product at GITEX 2015. It's around 80% of transparency ratio ensures natural lighting in the building. Features light weight and slim profile, easy to install with versatile installation modes. Adjustable brightness feature enables it suitable for booth indoor and outdoor use, pixel pitch is customizable upon project requirements. The pioneering product perfectly combines utility and beauty.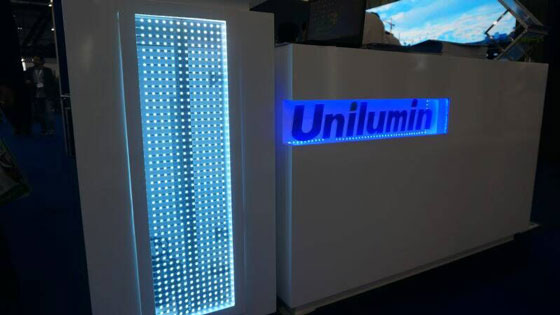 Unilumin(Stock Code:300232) is looking forward to meeting you at D2-3.