June 28th witnessed Unilumin Group winning a seat at the Top 500 Most Valuable Brands in China at Guangzhou Shangri-La Hotel. Assessed by the review committee, Unilumin group was chosen with 6.053 billion brand value.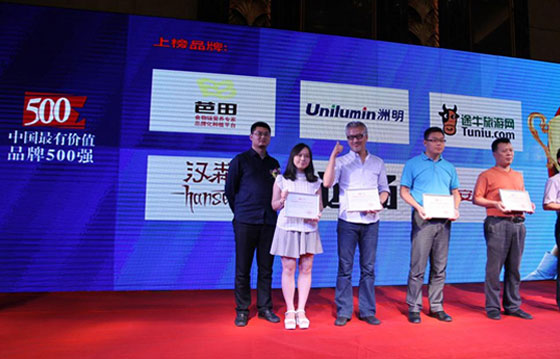 Initiated in 2005 by WBVL and the Economics, the Top 500 Most Valuable Brands in China Election has been in its ninth session. Income present value evaluation method is applied. The measurement indexes include industry characteristic, market performance, brand market position, history, profit level of the past three years, future excess profit etc. The brand value is a comprehensive index to measure the enterprise social impact and competitiveness. And brand value has been core competitiveness for enterprises.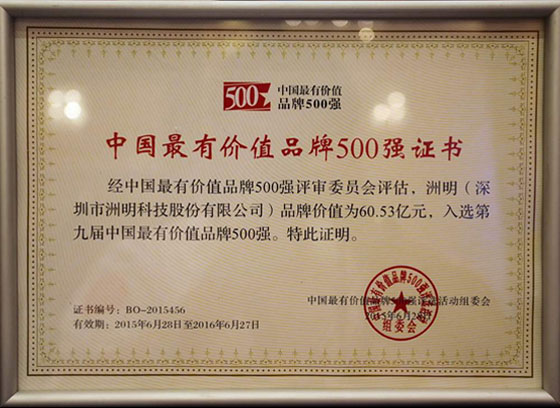 Unilumin Group, leading LED solution supplier for both display and lighting, occupies large market share for decades. ROE, a wholly-owned subsidiary of Unilumin, owns seven top international design awards with "Black Onyx" UHD LED display, namely China Red Star Design Award gold medal, Japan Good Design Award, Design for Asia Award gold medal, Germany IF Design Award and Germany Red Dot Award. Unilumin deserves the title of "Oscar" winner in LED industry.
The glorious awards are proof of capability and also endow bigger responsibility to the enterprise. Unilumin would carry on developing new technology to create high-quality products and mature solutions in LED industry. By contributing to the information construction, smart city construction, safe city construction, energy conservation and environment protection careers, Unilumin would continuously fulfill the enterprise mission of "Display a glorious world and light up a happy life".