Recently, Unilumin Group optimized Ustorm16 LED display for media industry. The new generation Ustorm16 is improved by energy-saving and brightness. It is also combined with powerful smart cabinets, the status of LED display is able to be monitored at all times.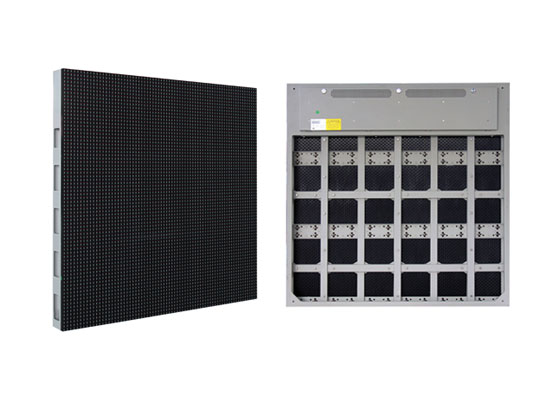 The requirements for media LED display are obvious,
> It must be light-weight to save the construction cost as well as the installation and transportation cost.
> It must be power-saving to reduce the operation cost by saving electricity bills.
> It must be bright enough in case when facing direct sunlight.
> It must be smart enough to self-diagnose the health status.
> It must be strong enough to stand against all kinds of weather conditions.
A new generation of Ustorm16 has great breakthrough in features as followed.
> Weight is only 35.9kg/m2, thickness of 95mm, 50% slimmer compared to traditional displays, save the transportation and installation cost.
> It reachs10,000nit, max power consumption is only 334W/㎡,Average power consumption is 112W/㎡,save up to 50% power compared to traditional LED displays.
> Smart cabinets, the health status is able to be monitored all time in temperature, humidity, smoke, voltage, cabling, receiving cards and signal transmission.
> Fully waterproof module design, at IP68 in both front and rear sides, able to withstand all kinds of weather and conditions.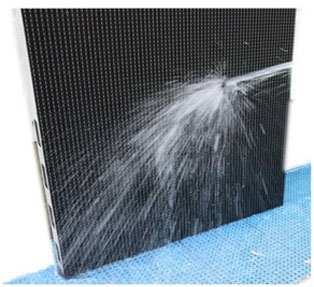 Moreover, Unilumin Ustorm16 still keeps superior functions such as:
> Ultimate visual performance
Wide color gamut along with 14bits color processing technology reproduces the nature color
Great color and brightness uniformity thank to Unilumin's leading edge calibration technology.
> Easy maintenance, both front access and rear access available.
Again, Unilumin's R&D Team is doing a great job on providing the state-of-art solution for Media Industry. Being the largest LED display manufacturing company, Unilumin will keep invent the right solutions for each vertical industries.