Unilumin (GEM-300232), a leading supplier for LED display and solution, showcases its latest LED displays to AV professionals at InfoComm 2015(June 17-19), in the Orange County Convention Center, Orlando, Florida. Unilumin highlights a bezel-free 6K wide control room solution with 1.5 millimeter LED display, a 138" super TV, a 3m*2m Utile rental display and a super slim and sleek profile Usim window display at booth #6459.
As the most influential LED display enterprise in China, Unilumin has extensive experiences in broadcasting projects such as London Olympic Broadcasting room, Sweden TV station, UK general election debate etc,. Such cases are vividly showed in the 6K wide UHD LED screen for audiences' reference. Splitted into three windows, the seamless LED video wall also stimulates the traffic monitoring situation. Combines with video stitching machine, the display is compatible with multi video devices simultaneously.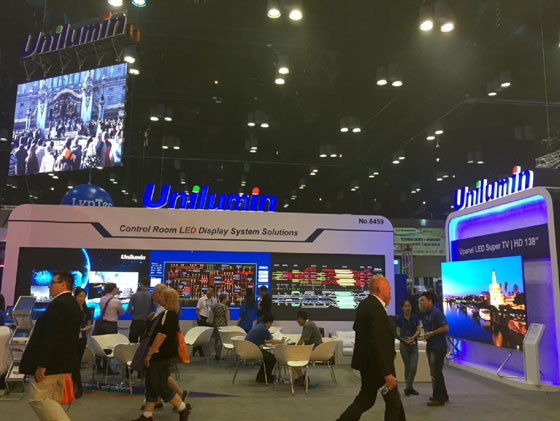 Ultimate visual performance guaranteed by 16 bit grey scale, 3840HZ refresh rate and 3000:1 contrast ratio makes it easy to trace every move of any single vehicle. Extra wide viewing angle of 165°(H)/165°(W) allows the watcher have a panoramic view and the situation under control. Besides, 24/7 reliability, 100,000hrs life span at least meet the demanding requirement for quality in control room projects. Low power consumption to 412w/㎡ saves cost for customers. Furthermore, power and signal back-up available, there would be no worries for sudden black out or lost control of traffic status. The broad application covers telecom, Utilities/oil/gas, power industries to control numerous incoming and outgoing feeds and security/traffic/operation center use.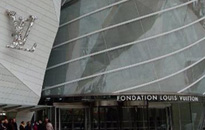 Another dazzled exciting spotlight is the commercial LED super TV 138", a plug and play TV solution. The 16:9 golden length/width ratio allows 2K point to point display. With slim profile and fan-less design, it suits home theater, corporate meeting, etc,. EMC B class approved with least EMI and highest safety standard. The brief module design facilitates easy assemble, dissemble and transport. And it features multiple signal interfaces such as AV/VGA/DVI/HDMI/HD-SD/ DP/Ypbpr, so apple TV, Google TV, X-box, Computer and various other smart platforms are supported.
The hanging rental Utile2 also adds vitality to the booth. The die-casting aluminum cabinet brings high precision to 0.1mm. The light weight of 8.5kg/panel contributes to its easiness in transportation and installation. And the special locking mechanism allows quick assembling and dismounting.
The window showcase display Uslim3 is a brand new product launched this year featuring front & Rear service availability at the same display. The 75mm thickness suits all wall mounting projects. And it takes only 3 seconds to dismount a module bare-handed!!!
All of these solutions are backed by Unilumin's experienced project management team and customer service team. Many professionals are surprised by Unilumin's high quality solutions and cutting- edge technologies. Appointments with our sales team at Orlando office are arranged to discuss further and seek business opportunity. And we are inspired to offer more localized solutions in the future.
Know more in www.unilumin.com, and feel free to contact our US office at +1 909-991-4052, salesunilumin.com.