July 4th, 2021, Shenzhen, China. Unilumin Group has a great pleasure to announce the appointment of Marcello Marques as Director of Business Development to the Latin American market. Marcello is known as a high-energy and hard work person with outstanding track records in the industry. With deep and wide knowledge about LED products and market, with his distinguished experience in market development, he will sharpen and accelerate our growth process across Latin American countries.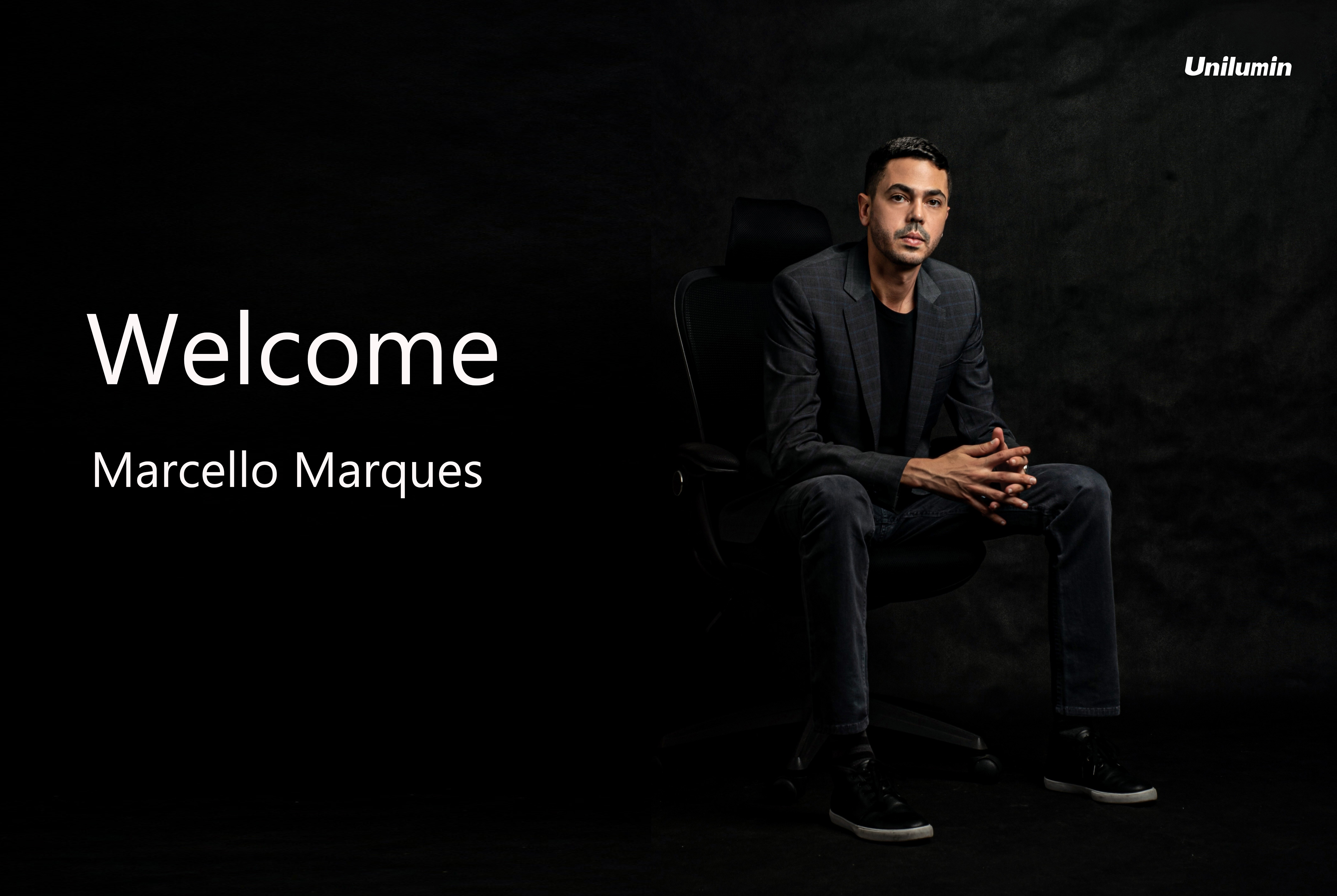 "It's an honor to welcome Marcello as Unilumin's Director. With more than 10 years of extensive experience and awesome achievements in this market, there's no doubt that he is a great addition to our team. We will work very closely with our sales channels to offer the best support to our partners to implement our development strategies for some market verticals.", says Oscar Feng the Director of Unilumin Ibero-America.
According to Marcello, he hopes to use his extensive knowledge and expertise to help Unilumin strengthen its presence across Latin American countries. Marcello said of his appointment: "I'm delighted to have joined as Unilumin's Director, I'll work very closely with the board of directors and regional leaders to look forward to the business development on a strategic level, as well as pushing the company and market forward. We have a lot of work to do and a long road ahead."
With the arrival of Marcello Marques to our team, Unilumin aims to enlarge the local presence and brand awareness in Latin America and Brazilian market, accelerating our expansion and domination plans. "Marcello worked in the industry forefront for many years, and he knows very well how to break the grounds and has an accurate sense of the needs of each market vertical. It will help us a lot to fill a big gap between the emerging and fast-growing demand of Brazil market" says Orlando Custódio, the CEO of Unilumin Brasil.
As a leader in the LED industry, Unilumin has insisted not only on technological and technical innovation, but also led the development of LED industry through constantly upgraded business models and boosted the globalization of its markets. In the past months, Unilumin has secured and concluded the implementation of its new business structure and new market approach, 2+7, which means 2 business groups plus 7 business segments which guarantee its solution portfolio can meet the needs of all kinds of customers and projects within a wide range of LED solutions from displays to lighting.
Unilumin – Together for a brighter future!