Recently important progress is made in the new generation LED display jointly developed by Unilumin and global semiconductor leader STMicroelectronics marking another breakthrough in LED display technology.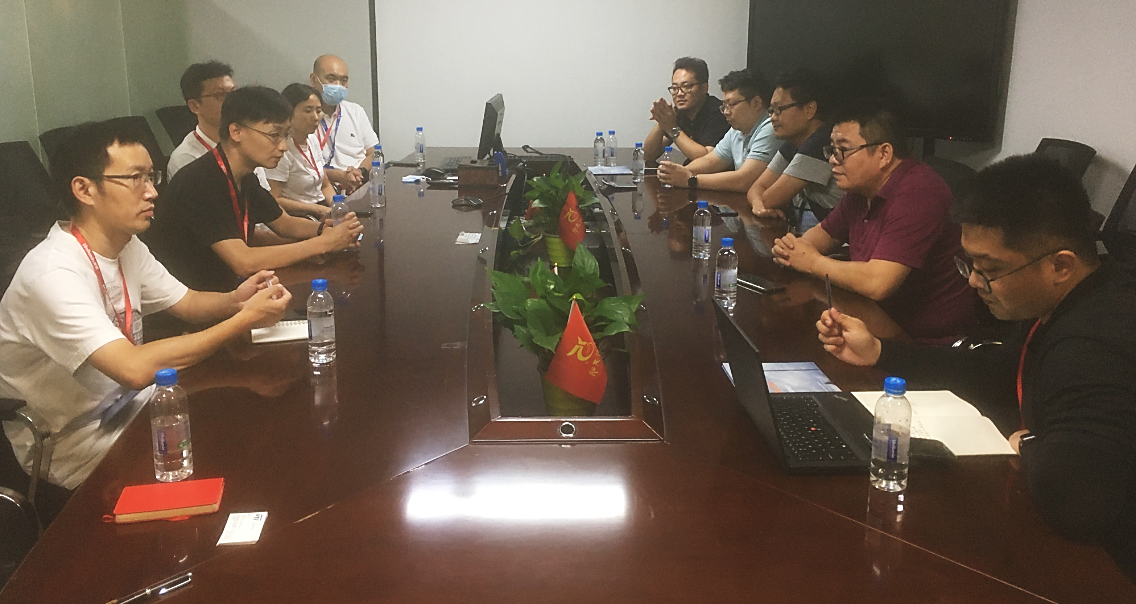 This LED display is based on the high-speed contactless video transmission solution jointly developed by Unilumin and STMicroelectronics. This pioneering solution in the LED display industry has greatly promoted the application process of 5G wireless transmission in the industry and created more expansion possibilities for LED display applications.
Based on the high-speed contactless connection technology, this product series has dispensed with wires and connectors, reduced the processes of assembly and maintenance, greatly improving the reliability of customers' systems. Meanwhile, the contactless connection technology of cabinets has saved time in signal wire installation and the software debugging process, and lowered the technological requirements of site installers, greatly saving site debugging time and human cost.
Now the high-speed contactless video transmission solution has completed the small batch trial production and passed the joint test of China's State Radio Monitoring Center Testing Center and SRTC Shenzhen Laboratory. The Unilumin new generation LED display product based on this innovation solution will soon be launched to the market.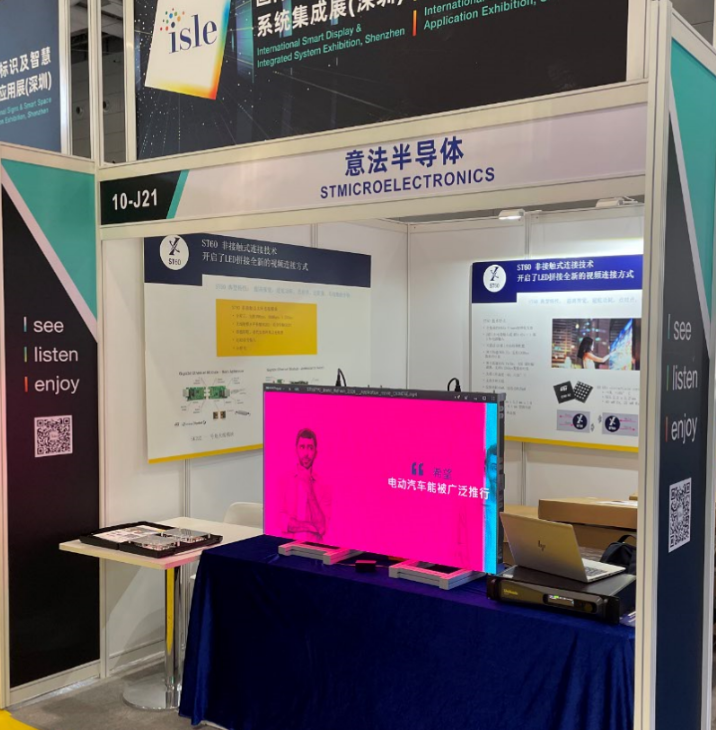 This new generation LED display developed in partnership with STMicroelectronics is an important achievement of the joint innovation of the industrial chain by Unilumin, and plays an important pioneering role in the development of LED display industry. Adhering to innovation-driven development over the years, Unilumin has successfully set such technological innovation trends as the naked eye 3D, intelligent fine pitch LED, massively produced Mini LED display, 5G smart lamp pole and 5G+8K. Continuous efforts have been made to expand the ecological application of LED products as intelligent interactive terminals, contributing to the development of the industry.
In the future, Unilumin will continue to focus on R&D and innovation, advance cooperation with STMicroelectronics and other partners in the industry chain, and tackle the Mini LED and Micro LED display technology and application problems. Unilumin will further create continuous value for customers, and strive to be a world leader in lighting and display industry!