In 2023, Unilumin has made steady progress in terms of high quality development and its brand value has reached a new high!
On May 15, the "TOP 500 Most Valuable Brands in China 2023 " research report exclusively prepared by GYbrand was officially released. With a brand value of 10.318 billion yuan, Unilumin has been once again included in this list and ranks No. 448, becoming the only company in the LED display industry to be listed for two consecutive years.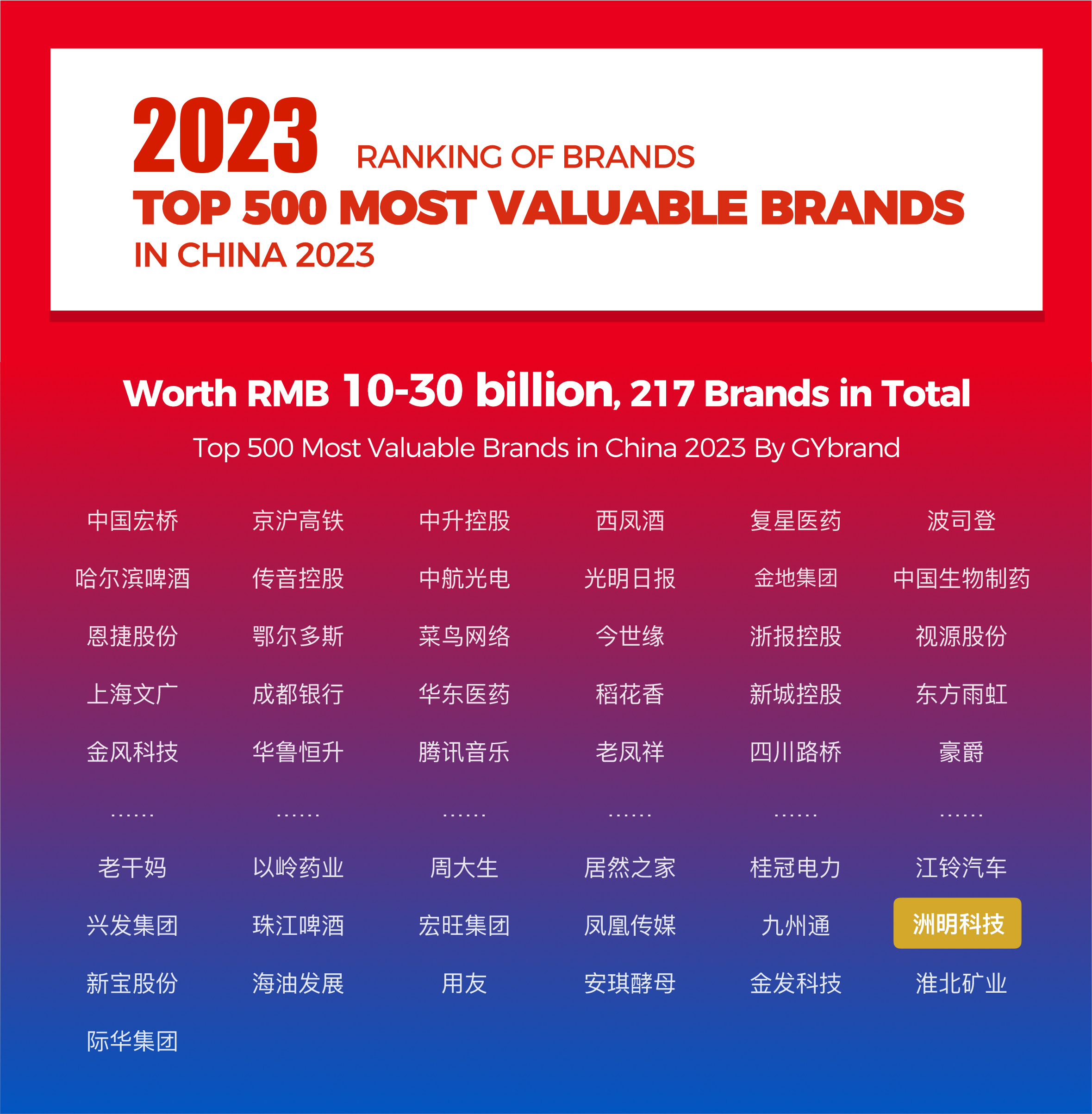 。
It is understood that the report released by GYbrand is used as a reference basis for governance by the governments of Henan Province, Hunan Province, Jiangxi Province, etc. and has been cited by many universities, research institutions, and authoritative media, making GYbrand a highly authoritative brand value assessment institution. The list is based on a comprehensive analysis of several indicators such as brand fundamentals, brand strength, brand contribution, and business performance, and the ranking has a high relative intrinsic value.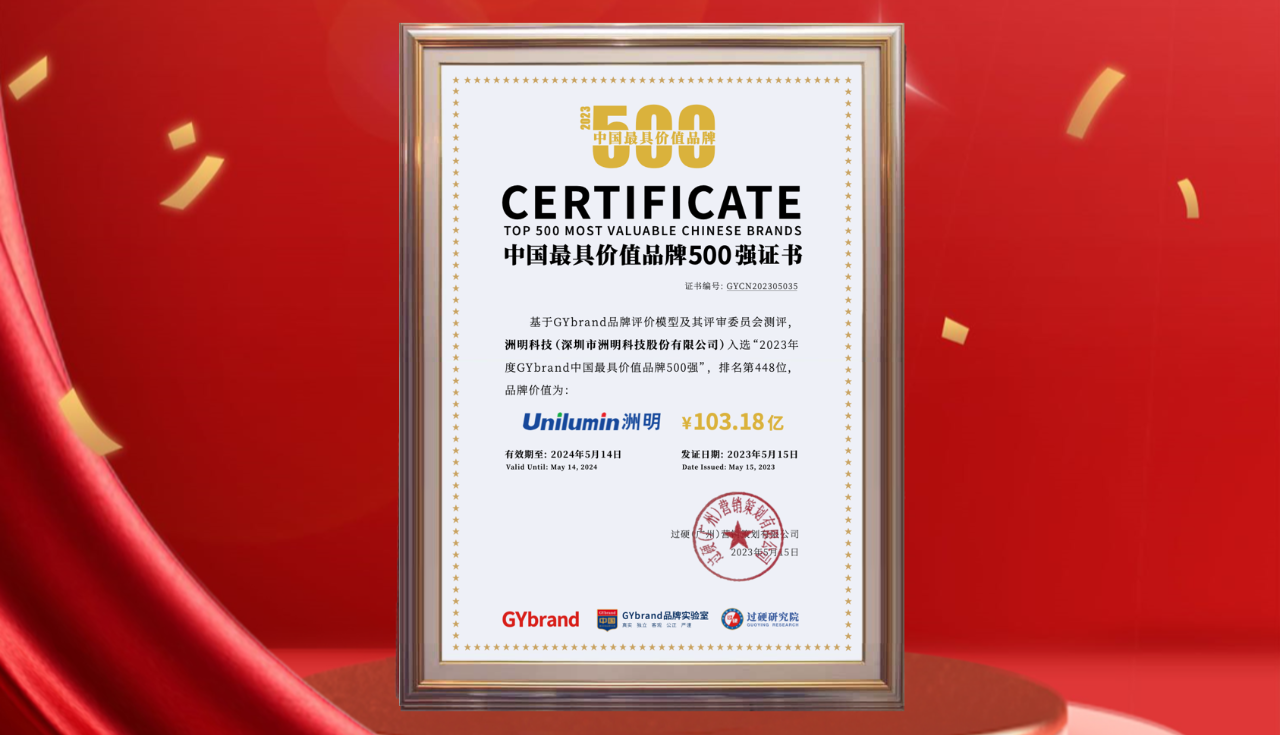 The brand strength is able to sustain a brand's competitive advantage, while the brand value is an expression of a company's overall strength.
"Unilumin Metasight Digitalization, Warm the Whole World". Under the development pattern of dual circulation of domestic and foreign markets, Unilumin has not only created urban landmarks such as the "Eye of the Three Towns" in Wuhan, but also served major events such as the 20th CPC National Congress, and also realized the going global of domestic brands: The company has been gradually stretching its overseas market of LED Metasight into fields like cultural tourism, film and television, etc., creating remarkable projects such as the Qatar World Cup, several Academy Awards ceremonies, the Riyadh Season praised by the Chinese Ministry of Commerce, and the world record-breaking virtual studio Docklands Studios-Stage 1…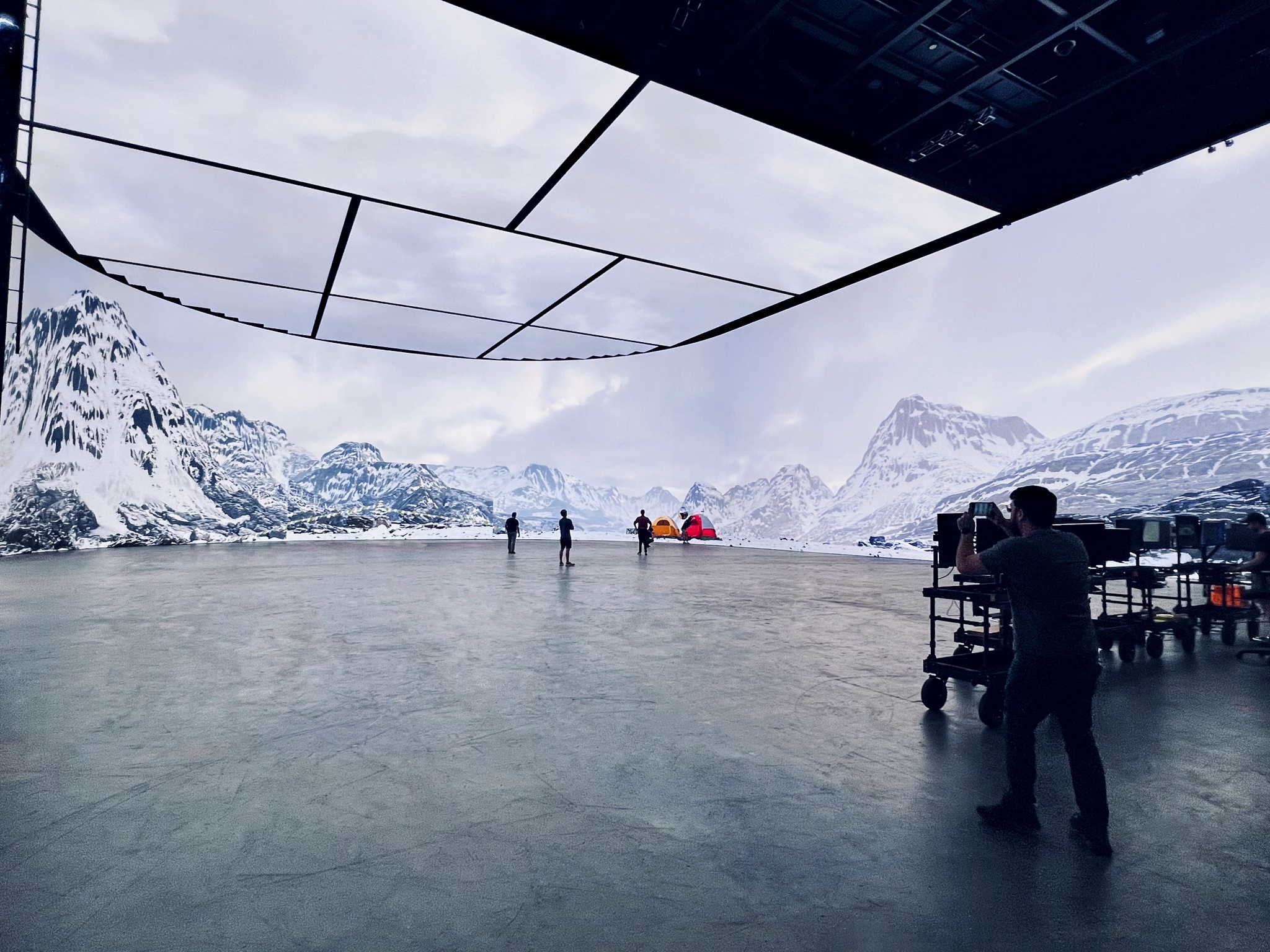 Unilumin Subsidiary ROE has been involved in the creation of Docklands Studios-Stage 1, the world's largest virtual studio, improving the Guinness World Record previously set by itself!
While the brand value has been improved, the quality of Unilumin's business management has also made progress in a steady manner.
According to the recently released 2023 first quarter report, Unilumin achieved double growth in operating income and net profit, of which, the operating income reached RMB 1.628 billion with a year-on-year growth of 5.21%; the net profit attributable to shareholders of parent company RMB 145 million, a year-on-year growth of 86.24%, and the operating cash flow RMB 133 million, a year-on-year growth of 161.23%...The resilience of Unilumin's steady progress stems from the strategy of "Product + Technology + Scenario Innovation".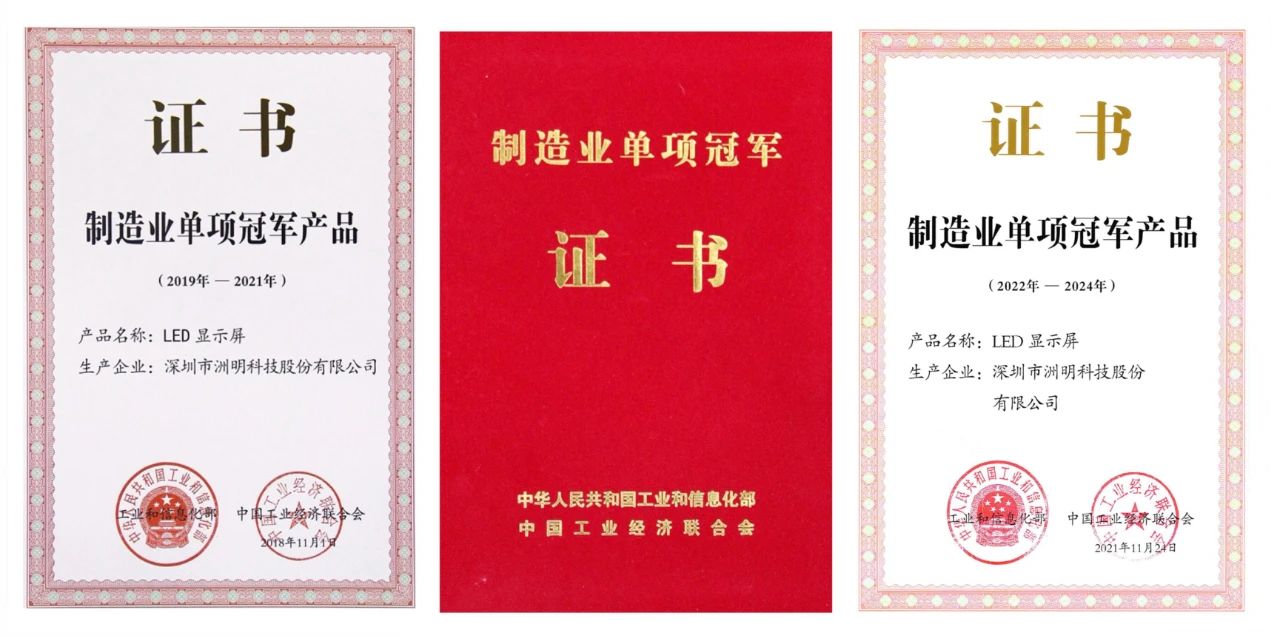 Unilumin LED display continues to hold the title of Single Champion Product in the Manufacturing Industry recognized by Ministry of Industry and Information Technology
At present, as the winner of the First Prize of National Science and Technology Progress Award and the title holder of Single Champion in Manufacturing Industry recognized by the Ministry of Industry and Information Technology, Unilumin has a wealth of LED display, LED lighting, multi-functional smart pole product line and supporting integrated solutions, as well as the world's largest LED display intelligent manufacturing base. Through the combination of "differentiated products" and "capacity building", Unilumin has become a powerful foundation for high-quality going global of Chinese LED national brands.
The operator conducted a high-quality debriefing presentation during the annual conference. Photo by Yang Guangyu, Xinhua News Agency
Recently, the Boao Forum for Asia 2023 Annual Conference has been successfully convened. Chinese Premier Li Qiang and leaders from other countries attended the event. Unilumin ULWIII, UHQ, UHWII series LED display terminal, and Unilumin's self-developed UniOS display operating platform have played a key role and presented outstanding performance for the smooth proceeding of the conference.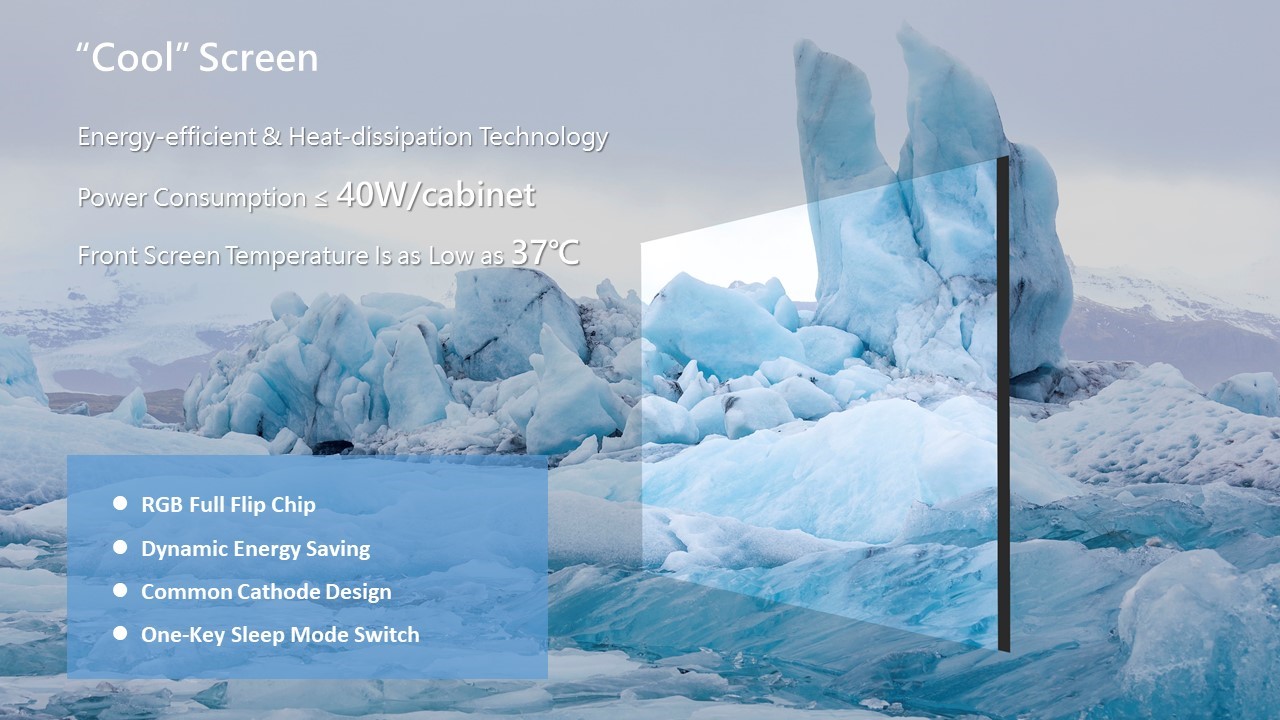 Unilumin UMicro - Ultra Cool Screen Technology
In the field of technological innovation, as of December 31, 2022, Unilumin has obtained a total of 2,532 domestic and overseas authorized patents. Unilumin's latest UMicro 0.4 series display adopts the most advanced Micro LED display technology and RGB full flip-chip light-emitting chip, and applies Unilumin's EBL+ multi-layer optical processing and other patented technologies to achieve a breakthrough in low reflection, low moiré, ultra-black background, and other display performance.
In the field of film and television production, the "XR+LED" virtual production combination has undoubtedly led a revolution in the industry, and Unilumin's related technology and market share rank first in the world. Unilumin has formed a full set of XR virtual production solutions with "XR virtual shooting system + digital special effects assets + DCI certified LED film screen" as the core competitiveness, which provides virtual shooting products, technology, and services for projects such as "Born to Fly", and "Everything Everywhere All at Once" with Michelle Yeoh acting the leading role.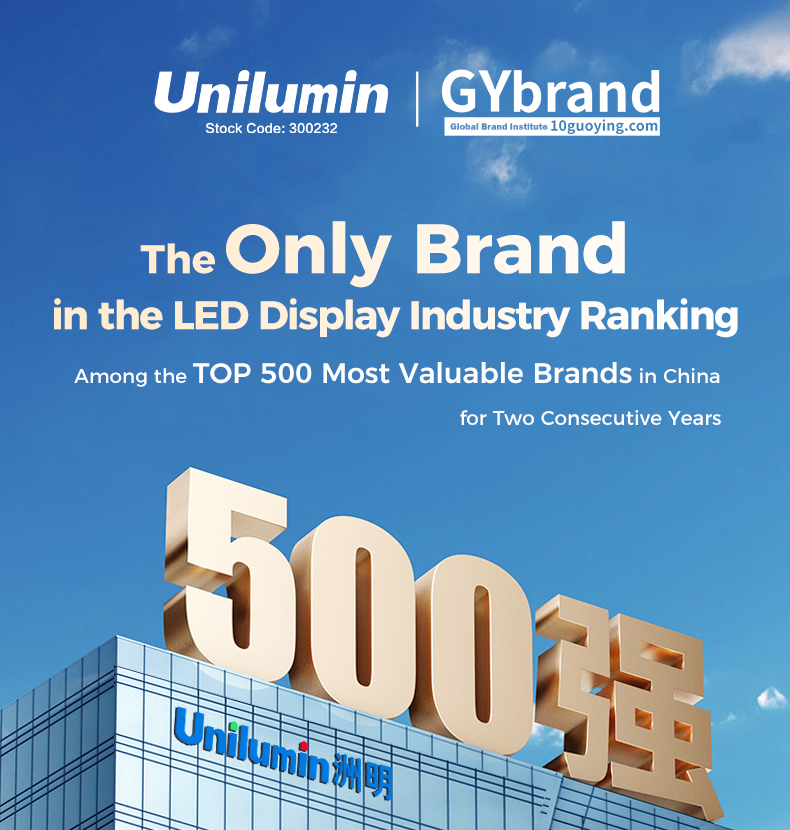 Looking back on the past, based on the products, technological innovation, and the hard work of all employees of the company, we have made great achievements in the field of brand building. Facing the future and facing the world, Unilumin will continue to exert its advantages in terms of brand, products, services, and solutions, to create a beautiful "visual display" space in line with the needs of users on a global scale, leading the Chinese LED brand into the fast lane of the high-quality going global.