When it comes to Riyadh Season, one must mention Boulevard World, which attracts tourists from all over the world with its novel entertainment experience and diverse cultural content. Boulevard World comprises a large and complex network of screens - LED displays, software-integrated control technology, artistic design, and creative content to build a technologically immersive experience space, making it a world-class cultural and entertainment landmark. Unilumin Group, a leading enterprise in the LED industry, utilized its Metasight solution to enable this visual masterpiece for Boulevard World.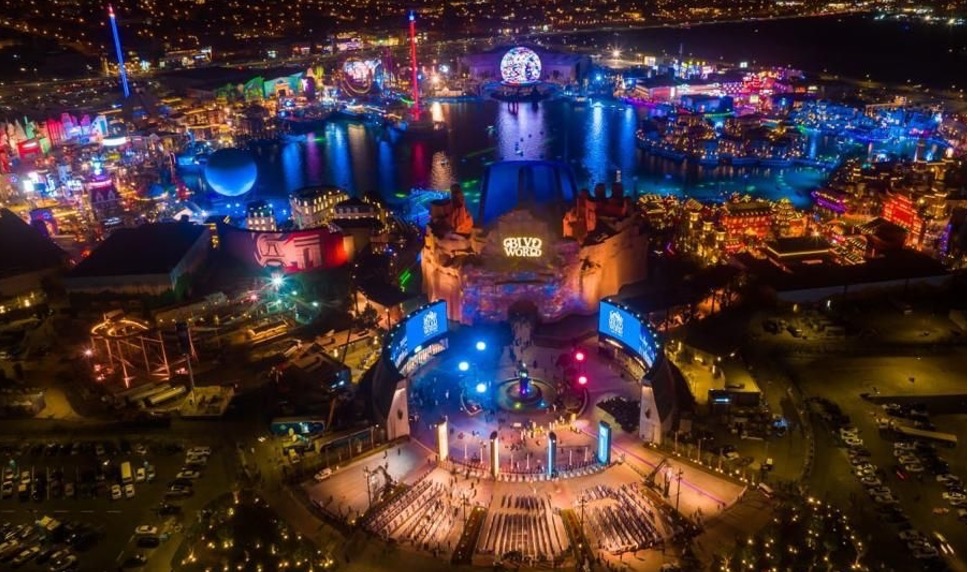 Certified by the Guinness World Records to become the world's largest LED sphere, the iconic representative of Boulevard World is the LED sphere has a diameter of 35 meters and a whopping 3,000 square meters of LED surface. The build process was complicated, requiring high-altitude operations, the construction was extremely difficult, to say the least.
Unilumin mobilized its vast manufacturing resources and in-house experts to deliver this project ahead of time. From custom schematic design and manufacturing, onsite integration followed by software configuration and testing to the project going live in only 82 days.
The LED sphere with unique heat dissipation design, has no fear of high temperature environments, keeping stable operation and low energy consumption. Its naked-eye 3D content design is very eye-catching and astonishing, and the full screen can also achieve the linkage of centralized control and display, making it easy for intelligent management. The whole sphere stands like a crystal music box by the lake, displaying various themed animations that light up the adjacent lake. This is yet another success story of integrating resources and choreographed teamwork, seamlessly to achieve complex projects.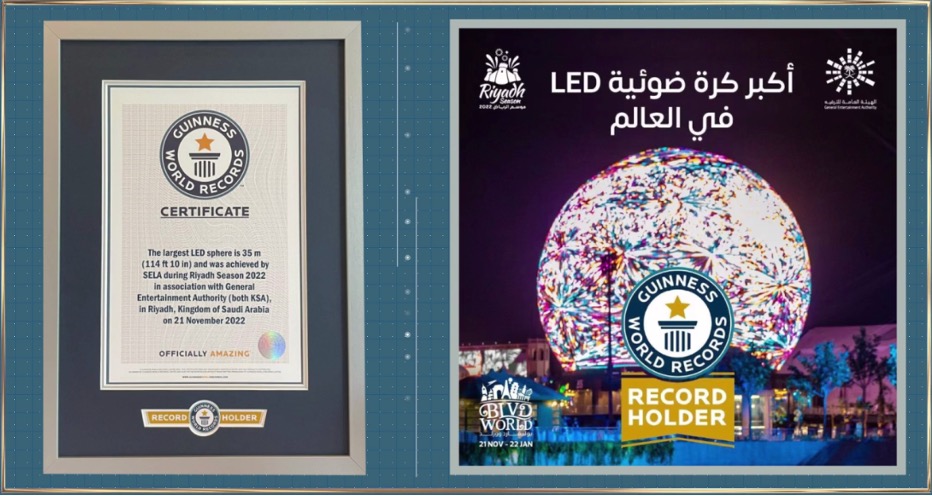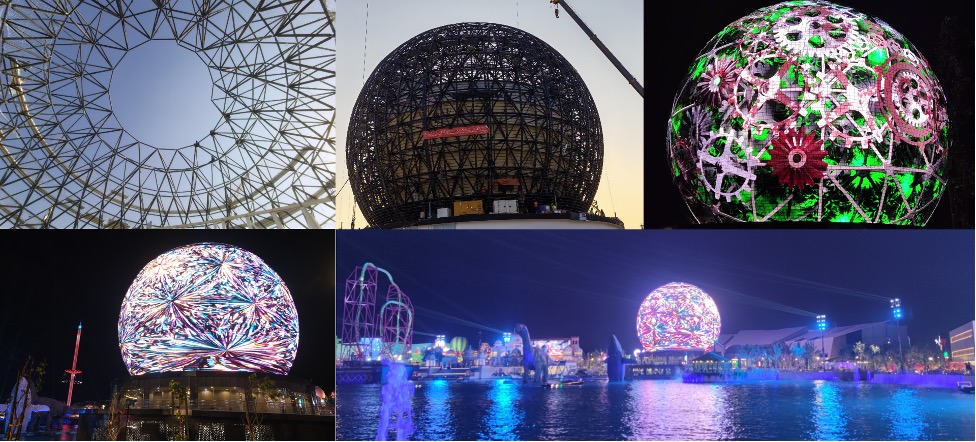 Saudi Arabia's first and the Middle East's largest creative LED ceiling is comprised of Unilumin's 1,500-square-meter outdoor ceiling panels in a distinctive shape. With high-definition display and content to match, the visitors are treated to beautiful scenery when they gaze up, like a person wandering through the middle of a painting. A timeless immersive experience, the screen is un-affected by adverse weather including rain or sunlight and offers shelter for passers-by making it practical as well.
The whole Boulevard World project is awe inspiring with the expansive array of grand LED screens that adorn the surroundings. All kinds of screens, from conventional to unique and imaginative concepts, have been implemented in this digital landscape. The project is adorned with common flat screens, 90°corner & square screens, super large-curved screens, ring screens as well as Can-shaped screens. These display elements have been seamlessly integrated into the structures with centralized software integration and content distribution, clearly establishing Metasight as the enabler for Mega projects.
Unilumin applauds the visionary client in entrusting us, to bring this vision to reality.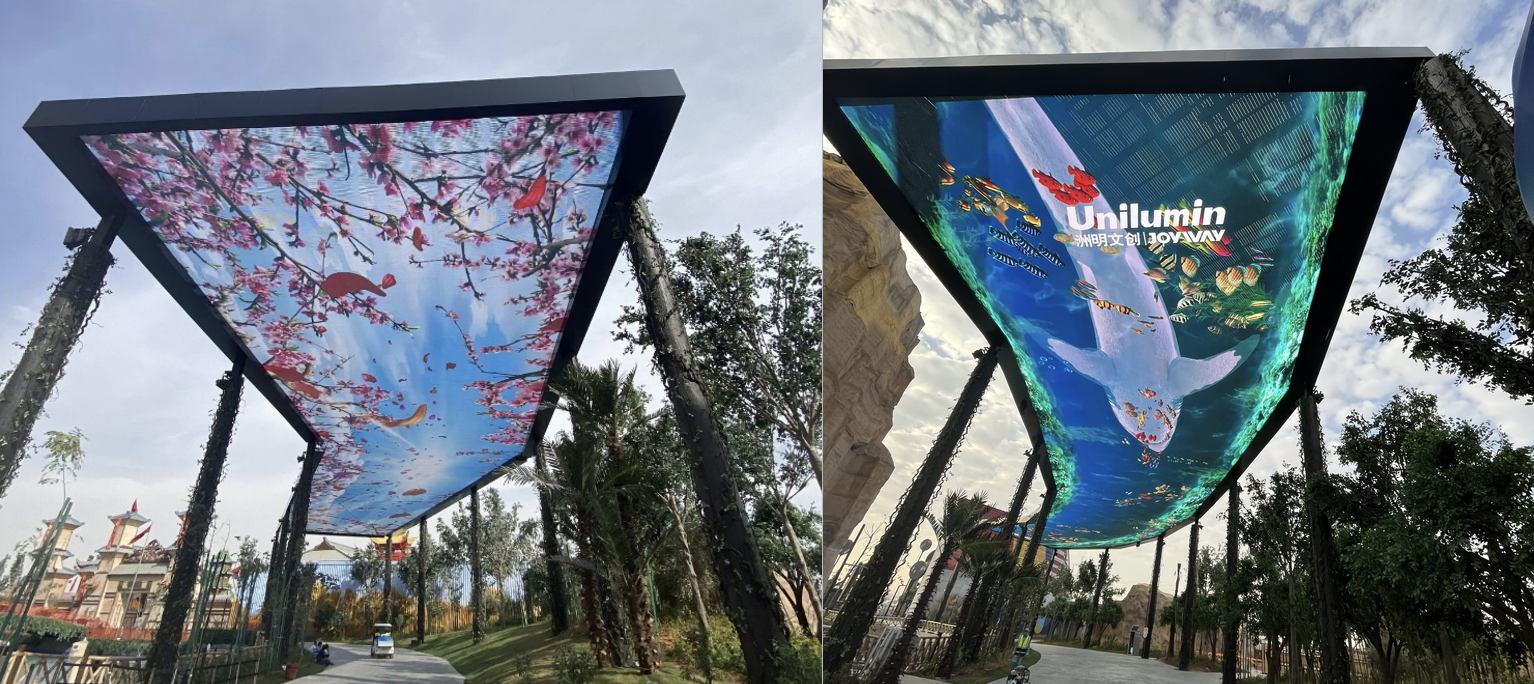 The Japan and India zones also chose Unilumin Metasight solutions. High brightness outdoor and professional indoor displays that deliver static and dynamic visuals showcasing the unique cultures in a more rich and diverse form.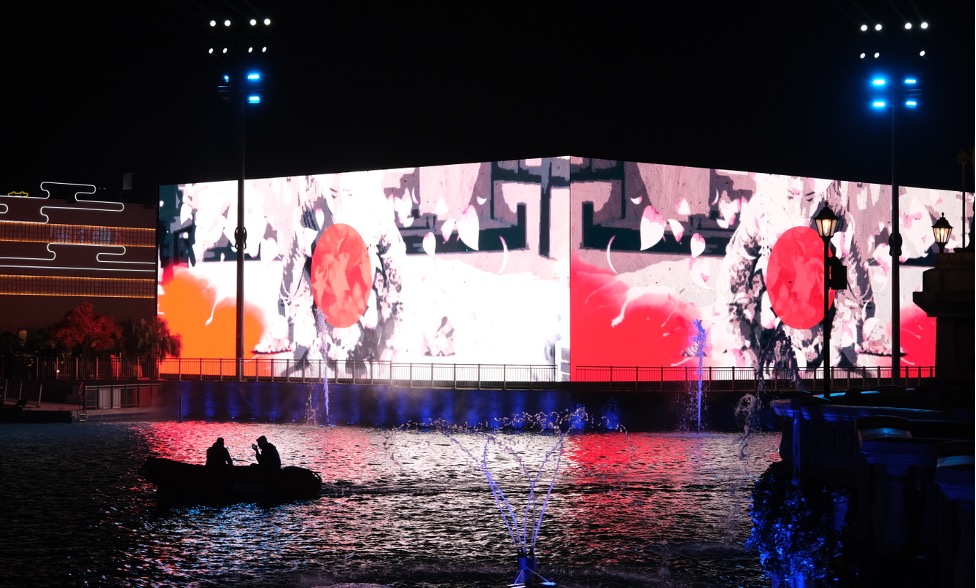 Stay tuned for more such marvels that demonstrate stable, high performance, intelligent and synchronized display management. When it comes to building mega visual feast like Boulevard World with its brilliant design creating history, Unilumin Metasight solutions is the proven choice.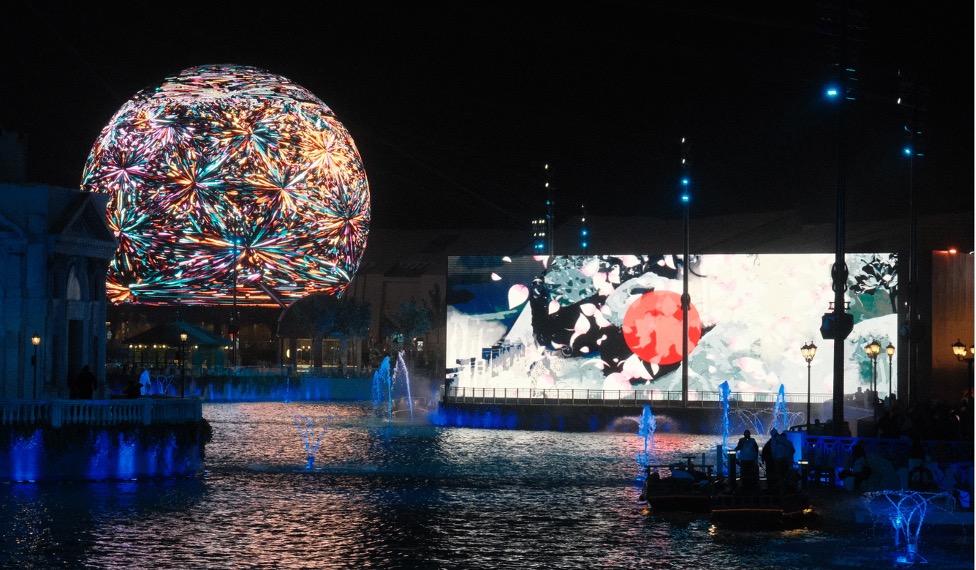 Check the LED sphere certificated information through the link:
https://www.guinnessworldrecords.com/world-records/717304-largest-led-sphere