Recently Unilumin presented a high-end DOOH LED display series USH for high-end Business Districts. As all know, due to the technical barrier of pixel pitch, outdoor advertising is difficult to present ultra-high-definition visual effects like indoors. But now, relying on Unilumin technological breakthrough in outdoor fine pitch, USH P2.5 will reverse the situation and become a leading product of outdoor HD display that makes advertising more valuable. As USH core features reflect in the product's slogan: "The HD Outdoor Display for High-end Business Districts".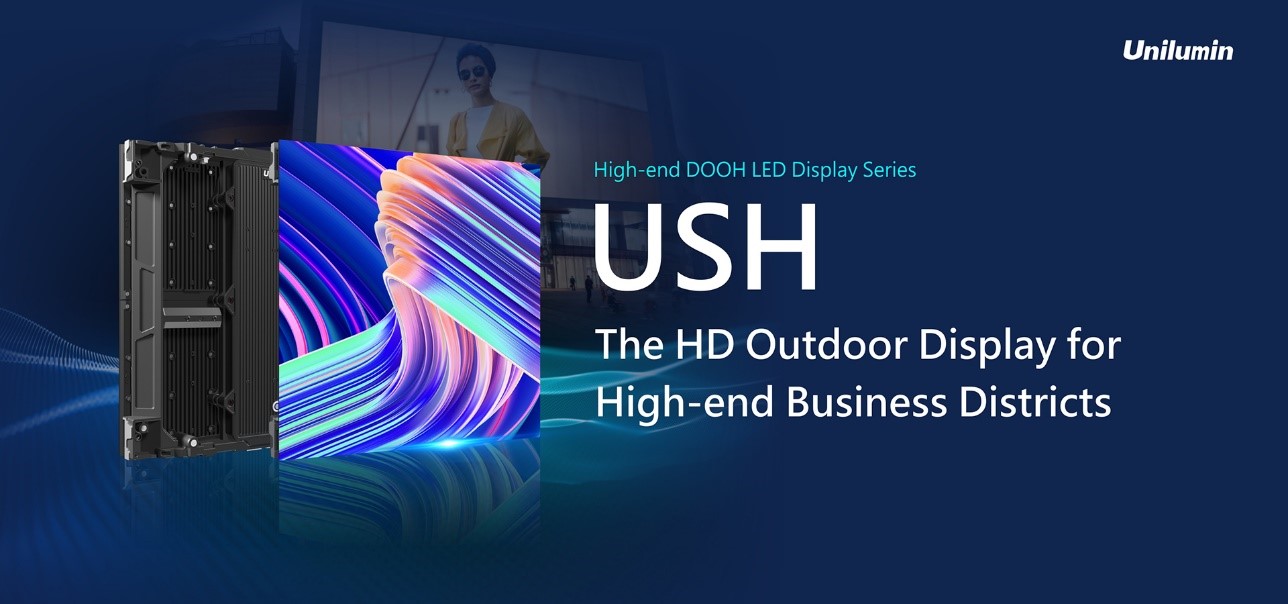 Perfect visual experience with high density and HDR display
USH can achieve high-quality visual experience with 160,000dots/m²pixel density, which perfectly ensures a non-grainy advertising experience. With a DCI-P3 color gamut satisfaction degree exceeding 90%, USH excellently restores the natural color. Compared with traditional displays, USH has a high-density LED array, so it only needs a very small area (minimum area 16.5m2) to meet 2K/4K display. What's more, the contrast ratio of USH is up to 5500:1, which can enhance the picture details and show richer color levels.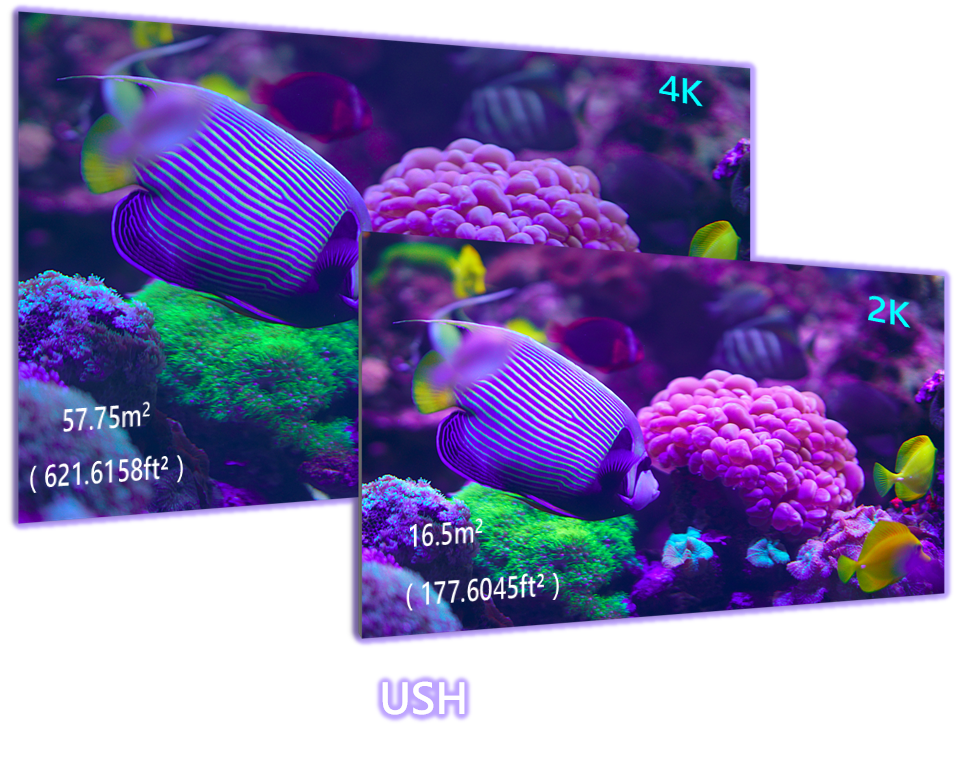 HDR display of USH, which enhances the contrast of light and dark in all directions, carries more details and presents perfect advertising content with exquisite picture effect. Meanwhile, USH's ultra-high refresh rate of 4800 to 9600Hz ensures a clear display without smearing and a comfortable advertising experience. For maintaining color accuracy and highlighting texture details, USH integrates brightness and chromaticity calibration functions, which can avoid the brightness automatically being reduced and the gray scale loss at night. USH successfully realized Unilumin's original design intention: "High-end advertising is worth seeing even in a low-brightness light environment." Besides, the 140°/120° ultra viewing angle of USH can also enhance the visual experience and upgrade your advertising value once again.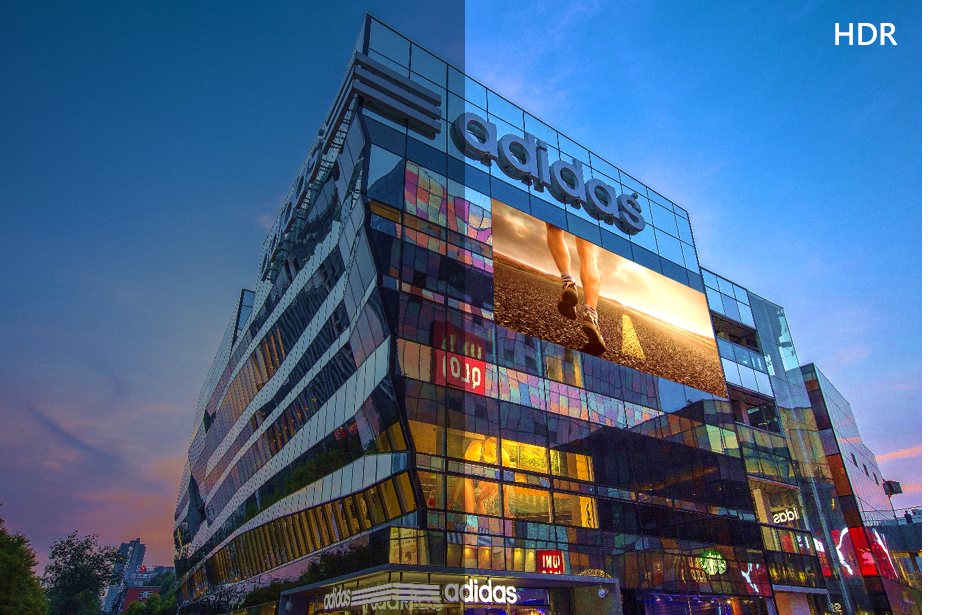 Flexible design perfectly integrated with surroundings
With a standard 500×500mm cabinet and high-strength die-cast aluminum structure, designers can flexibly install the screens according to the demands of advertising creativity and the actual architectural environment. Moreover, front and rear maintenance can save more space for diversified design requirements. USH series with superheat dissipation can be used without air conditioning, and it can be designed into a variety of embedded or wall-mounted installation structures adapting to various design scenarios. In addition, USH can be used for 90°splicing installation of special business circle structures or wall columns because of a 45°cut angle reserved to support the right-angle splicing design. It can also customize the arc according to the architectural modeling and perfectly integrate with the surroundings, giving advertising more value-added possibilities.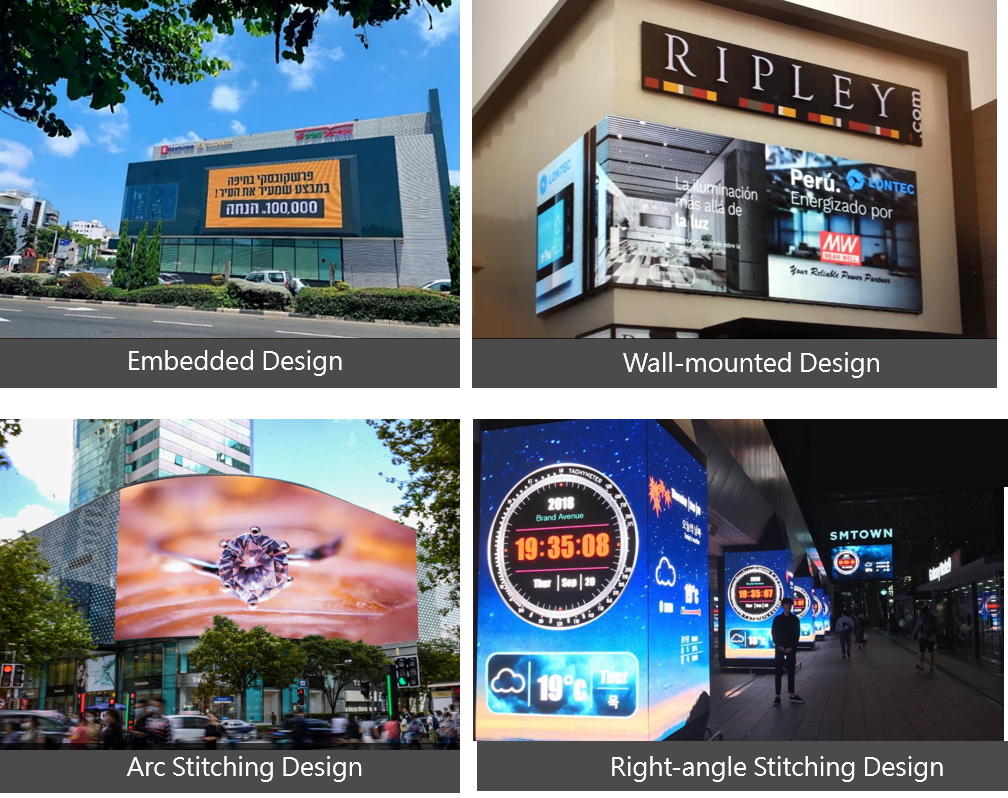 Ultra-high IP69K protection
IP69K is more stringent than the conventional outdoor IP65 rating test. Passing the IP69k test means USH can be utilized in various outdoor scenarios. Internal wiring is used between the cabinets, without external connection wires, the overall sealing of USH is better and fearless of any weather and harmful outdoor environments.
Extreme stability with persistent operation
Both the enclosed die-casting cabinet and module bottom shell of USH are designed with heat dissipation ribs, which greatly increase the heat dissipation area. Optional dual backup of power and signal perfectly solved the problem of black screen caused by a fault in high-end commercial display.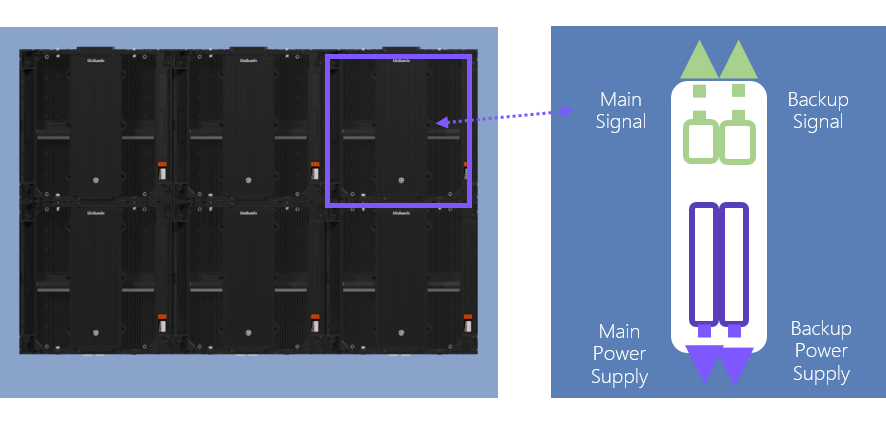 Based on full-screen EMC Class A which complies with European EMC electromagnetic compatibility specifications, USH has a strong anti-interference ability. Furthermore, USH has six smart remote monitoring, including spot detection function, smoke monitoring and module humidity/signal/voltage/temperature monitoring, which can easily achieve convenient maintenance.
If you want to equip your commercial center, luxury store, premium cinema or other high-end venues with the latest outdoor LED solution and enjoy visual art, let us know by sending us an email with your request at sales@unilumin.com and we will embark on your mission to success.