On May 12th, 2010 , the director of Tiananmen Supervise Commission, Yingyan Jia visits Unilumin.
Tiger Lin and some other administrators held a short simple welcome meeting for them. Mr. Jia was really absorbed by the exquisite schedule while sitting down in the meeting hall. He told us happily, Unilumin is a practical company and pays high attention to detail which is the key point to a success enterprise.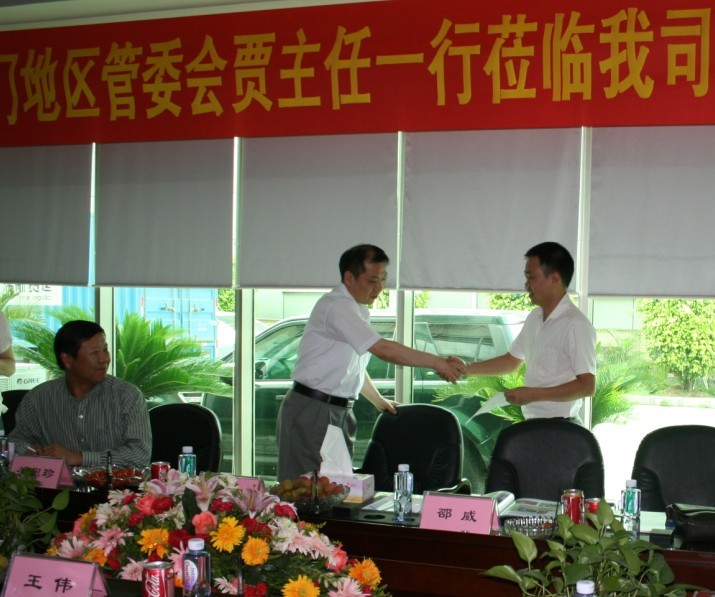 During the meeting, Tiger expounded Unilumin's business achievement in the first quarter, and emphasized the outstanding effects of screen that Unilumin provided in the last Parade Ceremony of National Day. Tiger said that thanks for the supports of our government, LED technology was able to widely used in the National Day, which made it grow quickly. And thanks for the trust of our leaders, Unilumin had the chance to provide screen in the National Day and perform perfectly. This event helped Unilumin earned reliability and reputation form many domestic and overseas customers, which is a basis for our fast developments.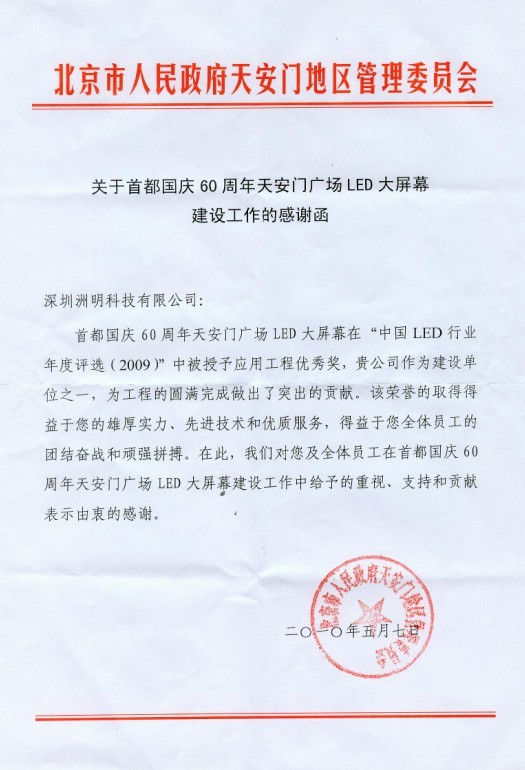 After Tiger's introduction, Mr. Jia said that this was his third time to visit Unilumin, and he always find progresses for every visit. With fast growing pace, Unilumin was still able to keep calm and work step by step. At last, Mr. Jia stressed that, he believed Unilumin's future will be more brilliant and more hopeful under the leader of Tiger. Besides that, Mr. Jia send the thanks letter to Tiger to thanks for Unilumin's special contribution in the last National Day.
After the meeting, Unilumin's Sales Director, Xiuge Ma, brought Mr. Jia to watch our production progress and explained recent handicap.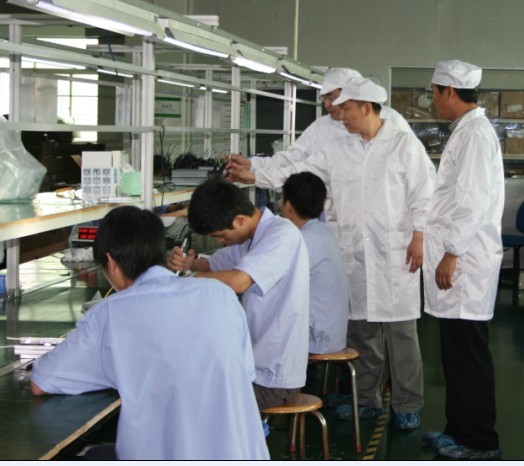 Unilumin get the approval from the officers of Tiananmen Supervise Commission, and they praised Unilumin as a company with effective management, high technology, interactive innovation, endless vigor and brilliant future!