Unilumin's Upanel, one must wonder what this 'U' stands for. Many might assume that U stands for Unilumin which is true but 'U' also stands for ultimate, ultra. Ultra what you ask? Ultra-awesome that is.
Upanel is everything that a narrow pixel pitch (NPP) should be and more.
Let's start from the fa?ade – The casing or the cabinet of a LED display is like its clothing. It not only brings style and elegance to whole package but mainly it is there to protect the inner components.
Unilumin's Upanel has a slim and light weight die-cast aluminum cabinet which is easy to install and saves a lot of labor cost and room.

The cabinet is designed in a perfect 16:9 ratio making it ideal to achieve any size for video walls or other display requirements with the perfect resolution. Making a 2k, 4k or even 8k display is just the matter of stacking the right pixel pitch now.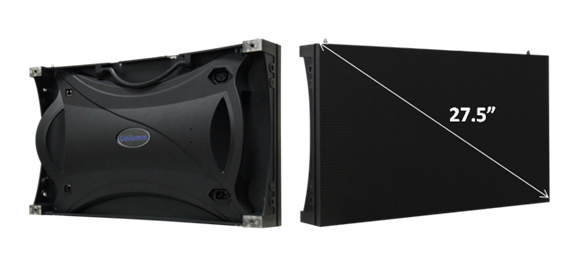 The best part of Upanel is that its bezel free. The connection between two cabinets is seamless to the extent that until and unless told different, viewers cannot tell the modules and the cabinets and the seams apart.
Now that we know the components are nicely incased. Let's talk about the performance of Upanel.
One of the most important features is brightness. Upanel's brightness level can be adjusted from as low as 50 nits to as high as 800 nits, automatically or manually.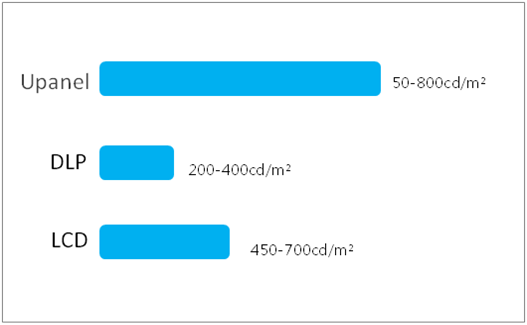 Upanel has a 16-bit gray scale giving it the capability to display the truest and deepest blacks, it is capable of displaying up-to 281 trillion color also known as the true color technology. Contrast ratio of 3000:1. 2000 hertz of refresh rate to give an enhanced visual quality to the human or the professional eye of a camera.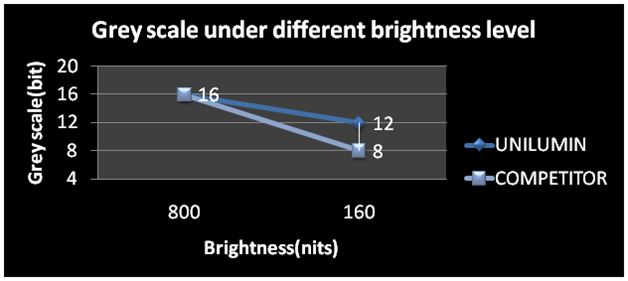 Color temperature ranging from 2000k to 9500k. LED display's surface is non-reflective so now you don't have to choose between daylight and your favorite movie.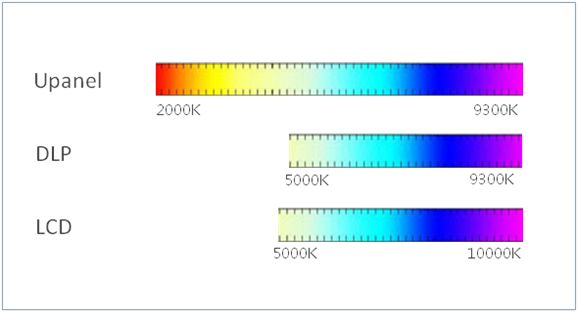 Unilumin's Upanel's each module and each cabinet is calibrated to ensure uniform color and brightness.
It has a wide viewing angle of 165 degrees both vertically and horizontally so now you can see the presentation clearly even if you are sitting on the edge of the meeting circle.

Fan-less displays with more than 100,000 hours of life, capable of operating 24x7, 365 days a year will make sure you get your money's worth.
Easy front end maintenance, signal and power back-up system will minimize your downtime to negligible.
Customizable back-panel designs, Upanel is compatible with HDMI, DVI, LAN and any device apart from tablets. It's like a dream come true for any system integrator or end-user.
Upanel is a versatile product which has endless applications. Exhibitions, broadcasting rooms, news stations, conference or meeting rooms, control rooms, public display or your personal home theatre, it can prove it's worth anywhere.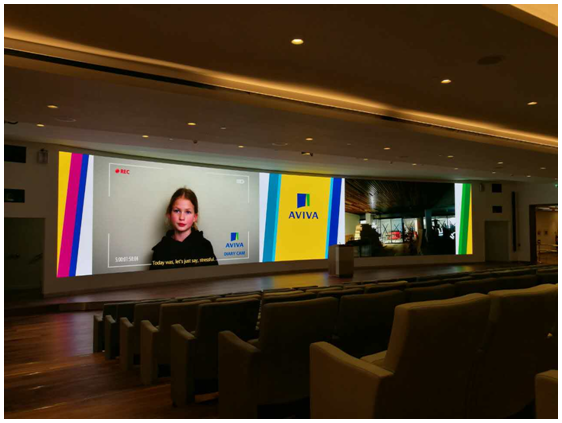 Don't sit mauling over your options. Upanel is the best product in market. Call us on +86-(0)755-29918999. or write us at salesunilumin.com. Our sales engineers will be happier to assist you.