What is being the talk of the town now? Pokémon Go might be the first word flashing in your mind. No matter in New York Times Square or in the web, you can see Pokémon Go frantics everywhere, busying hunting the small critters. But do you know who dominates the headline in China now? – Typhoon Nida.
On Tuesday morning, Typhoon Nida hits Hongkong with fierce winds and a heavy downpour. According to the BBC News, "Typhoon Nida is set to be the strongest typhoon in the region since 1983". Schools, factories and transport services of Guangdong area are all forced to shut for safety concerns. On the night before the arrival of Typhoon Nida, you may see people holding their smartphones in their hands, bustling around, but trust me, they are not going for monster huntig – they are following the latest news about Typhoon Nida and counting how much time there left for stockpile.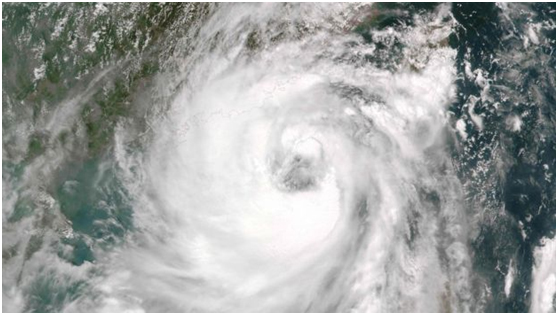 - Picture source: http://www.bbc.com/news/world-asia-36948131
Having a glimpse of how Typhoon Nida tears the city, you will understand why the southern cities become empty overnight: the sea roars, the trees are uprooted and it seems that even houses will get shattered in the strong blow of Typhoon Nida.
The next morning when you wake up, you will find the streets are littered with debris of billboards, trees and etc. But Ustorm, our great outdoor advertising display, still stands firmly on the top of Tongtai Times Center, Shenzhen. Do you want to know the secrets of Ustorm's loyal service for our client? Let me reveal the mysterious veil for you!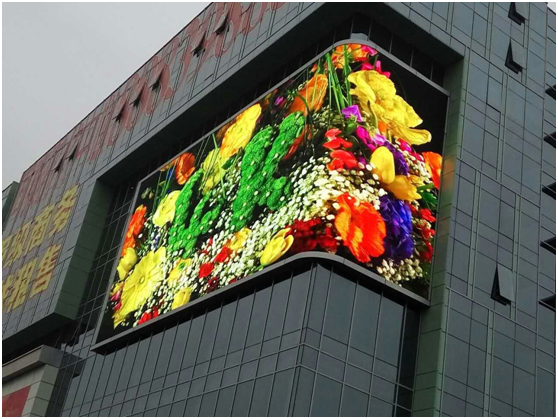 Unilumin's Ustorm stands still on the top of Tongtai Times Center, Shenzhen
First of all, what cannot be ignored is its high protection level. The module of Ustorm is IP68 both in front and rear, which guarantees that Ustorm can stand against all kinds of weather condition. Before delivering Ustorm to our clients, we will have it an at least Level 12 typhoon "shower" to make sure that even in the strongest typhoon ever, it can still stay safe and sound!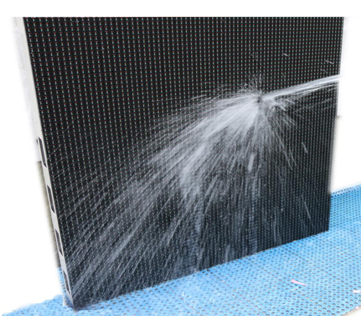 Ustorm Waterproof Test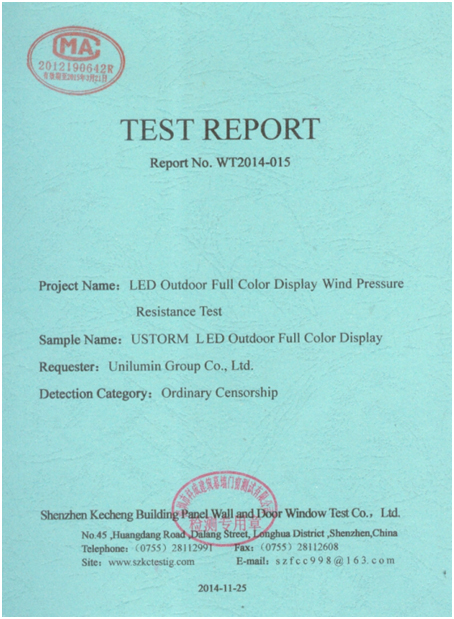 Wind Pressure Resistance Test Report
Another secret is its light weight and thin cabinets. One issue will be taken into consideration when clients are selecting an ideal outdoor fixed LED screen is the steel structure. What they want is lighter and thinner products. Here in Unilumin, our clients can find the best answer – Ustorm. Unilumin's Ustorm weighs only 31 kg per square meter, which is 50% lighter than traditional LED displays. And its sleek cabinet profile with as thin as 95mm makes it the spotlight among all the fixed outdoor LED displays.
Another surprise Ustorm gives to our clients is its high energy saving feature. Unilumin's Ustorm can reduce 30%~40% power consumption compared to other outdoor advertising LED displays.
Are you still struggling with which outdoor fixed LED screen you should choose? Chop chop, Unilumin's Ustorm is your top pick!
Want more information about our storm-fighter Ustorm? Pick up your phone and call +86-(0)755-29918999 or drop a line at salesunilumin.com to get your own right kind of outdoor LED display.