3rd August marked the beginning of 2016 summer Olympics. Not there was lack of tourists in the festive land of Rio De Janeiro, Olympics have given people another excuse to visit the city of carnivals.
Unilumin just wanted to make sure that the glamour of the Olympics can match that of the city itself.
So we added a little bit of Unilumin brightness here and there.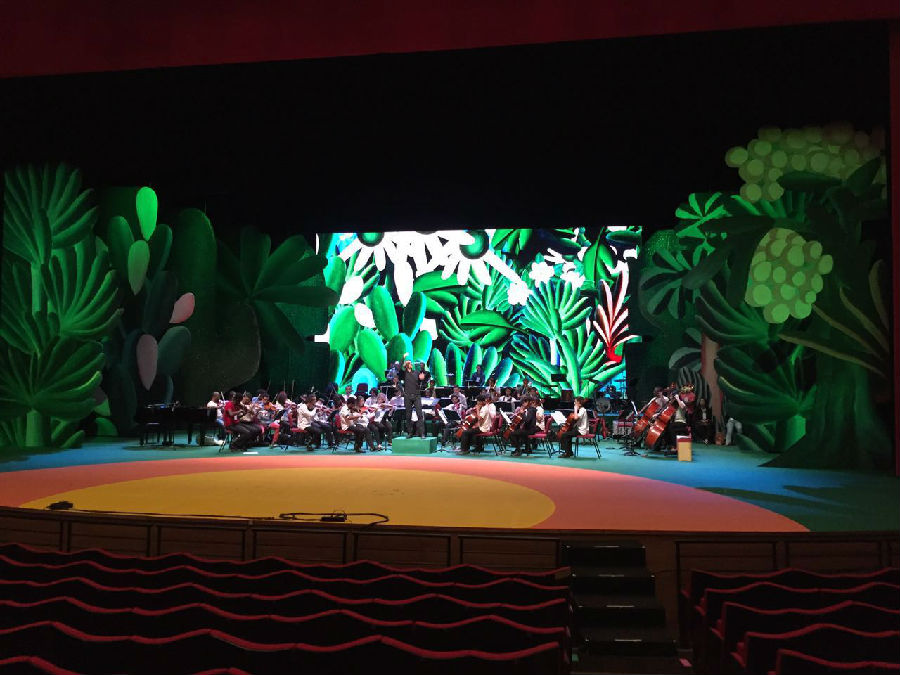 The conference of opening ceremony of the Olympic games was to be hosted at the Cidade Das Artes (City of Arts) in the south-west zone of Rio de Janeiro and Unilumin ensured that the place is brightened up for the event.
An 81.25-square-meter UPAD III of 5.9mm bedazzled the stage. An opening ceremony of one of the biggest sporting events in the city of carnivals need to reflect the spirit of its host city and Unilumin's UPAD III did just that with its true color technology, high contrast ratio and brightness levels.
The next generation, state-of-the-art product is quick to install and easy to maintain and it does not need an army of technicians to do either of the jobs, one man is more than enough. It has magnetic tops to make sure the alignment of the cabinets is perfect, the cabinets are sturdy and robust to the extent that it is climbable and high IP rating makes it perfect for the humid climate of Rio.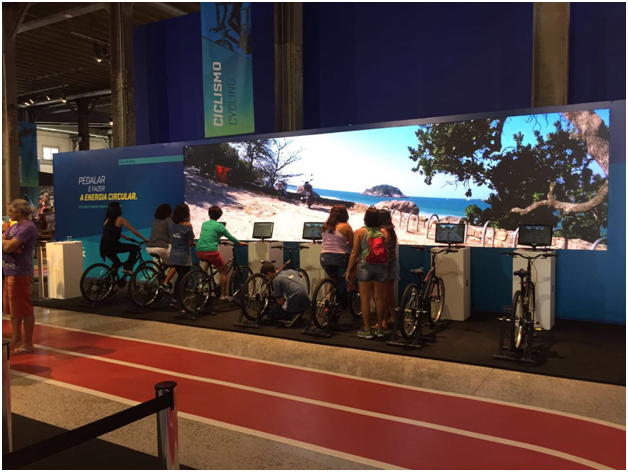 Then it was time to add some sparkling style to the Olympic Village. As the viewers are expected to be quite close to the screen, the situation called for a narrow pixel pitch Ultra-high-definition display.
Unilumin's UTV was the right match.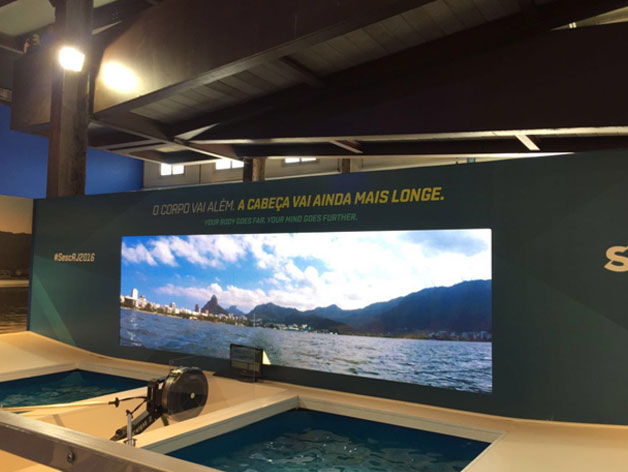 A seamless, bezel-free screen of 2.5mm pixel pitch with true color technology, high contrast ratio and refresh rate, UTV is an ideal LED display for indoor applications.
There was one another location that seemed to be in dire need of Unilumin's assistance, The Visa pavilion.
It was a close viewing distance case with score board and advertisements on display, the solution was obvious, Unilumin's UTV 2.5mm. Once again the narrow-pixel-pitch ultra-high-definition product came to the rescue.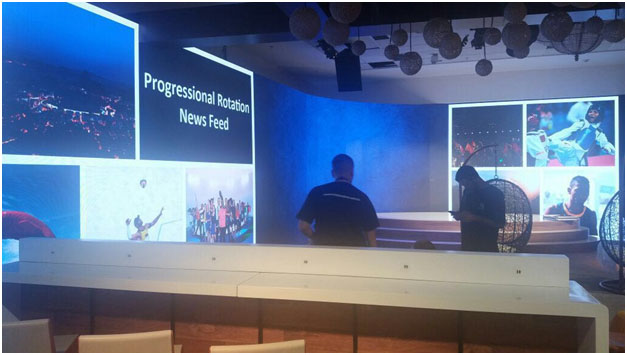 It's soothing to the viewer's eyes because of its adjustable brightness which can go as low as 50 nits and the small pixels ensure that the content of the screenis not pixelated but appears in ultra-high definition.
Once again, Unilumin's stars came out to make this world a brighter place, claiming another big victory for Unilumin and adding another happy client to its long list of satisfied customers.
So if you want a little bit of glamour, sparkle of Olympics in your projects, contact Unilumin at +86-(0)755-29918999 or salesunilumin.com and we will make sure that you get the right kind of shine for your project.