Recently, Unilumin launched brand new Upanel series LED super large stand alone TV,with 138" and 165" diagonal sizes, 1920*1080 full HD resolution. This is a new milestone in LED display industry as Upanel brings LED display into a civilian use era, which means the market capacity for LED display will be greatly increased soon.
Modular design and bezel free
Comparing to LCD or back-lit LED TV, Upanel is a true self-luminous TV boasting with super large size and bezel free features, Upanel is actually the world first bezel-free TV as far as we know. And thanks to its modular design, Upanel can be assembled and disassembled to facilitate easy transportation as well as installation.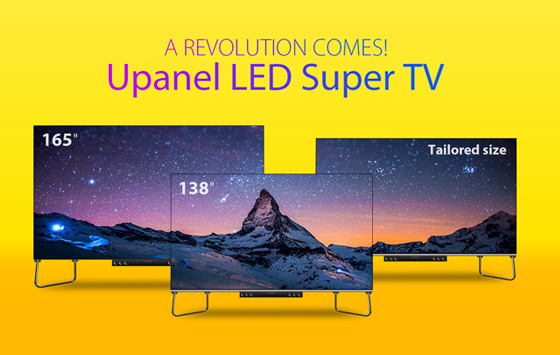 It is a smart TV
Upanel features multiple signal interfaces, such as AVVGADVIHDMIHD-SDIDPYPbPr. So Apple TV, Google TV, X-BOX, Computer and various other smart platforms are supported.
Ultimate visual impact
Upanel features 16 bit grey scale under 800nits, and 12 bit under 160 nits brightness, this feature makes sure Upanel LED super TV to meet diverse application areas. Meanwhile, it can be 3840Hz refresh rate to meet the request of fluently display under high speed dynamic pictures. Also it features wide color gamut to produce nature color, as well as adjustable color temperature from 3000K to 10000K.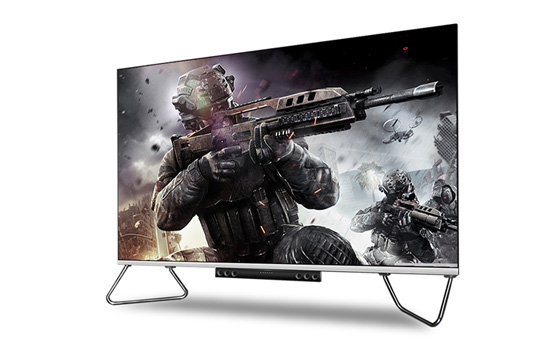 EMC class B and UL appliance
Upanel aims at high profile markets, so all the certifications should be ready it goes to market. According to Unilumin research and development personnel,"Upanel HD138〞LED TV has passed EMC class-B certification tests,it can reduce about 70% electromagnetic radiation comparing to Class A products, plus UL, TUV and a series of other certifications will be ready soon.
Upanel can be applied to home theater, meeting room, school multi-function hall, airport, station,museum and other public display area, also in hotel hall, corporate lobby, show room, shopping mall, brand store, promotion venue etc.
About Unilumin
Unilumin is one of the global leading LED manufacturers delivering turnkey LED display and LED lighting solutions with partners in 100 countries and regions. As a technical direction company, Unilumin developed world highest density 0.8mm bezel-free LED video wall system and glasses-free 3D LED video wall system. Unilumin has a global sales and support network with subsidiary in USA, China, offices in Holland, Hong Kong. Visit www.unilumin.com