Nov. 25, the opening ceremony of South China Technology Transfer Center was held in Shenzhen, hosted by National ministry of science and technology and People's Government of Shenzhen. Cao jianlin, vice minister of science and technology and Xuqin, the mayor of Shenzhen attended ceremony.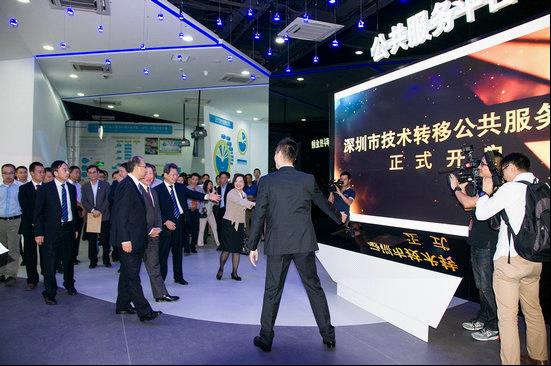 Shenzhen is the technology and innovation center of south China, Shenzhen is also the world center of LED display industry, there are more than 70% of LED display products in the world are manufactured in Shenzhen. Unilumin 0.8mm seamless LED video wall and 144 inch glasses-free LED super TV represents the most advanced technology in LED display industry, that is why South China Technology Transfer Center decides to introduce Unilumin products and show them to the world.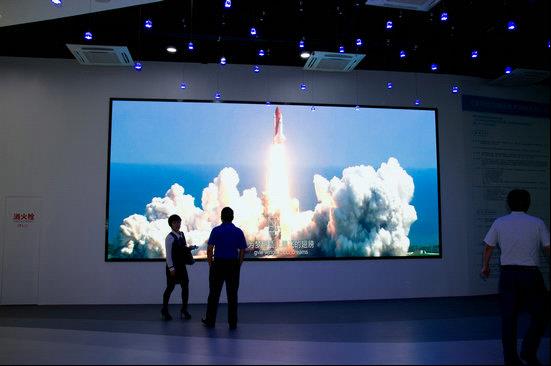 Unilumin UTV series ultra high density LED display covers from 0.8mm,1.0mm, 1.2mm, 1.4mm to 1.6mm, 1.9mm and 2.5mm products, system designers or integrators will have several choices in terms of the application, room and budget. Now the 0.8mm LED display, the world's highest density LED display comes to mass production, this is a new milestone for the whole LED display industry.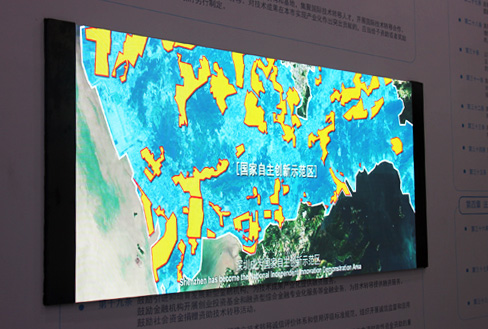 "Mass production for 0.8mm is really a tough job, because when it goes to production, all our quality standards need to be re-built, all the manufacturing process need to be more strictly controlled, as the accuracy of the product is the key to this product. We took 2 years and 118 R&D people to do the job, finally we achieve it." According to Unilumin research and development team.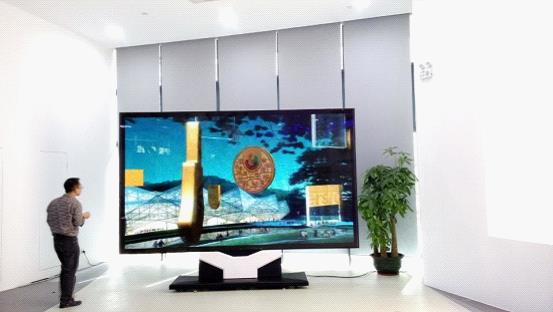 Glass free 3D LED super TV is another global initiative achievement of Unilumin, it boasts with the latest glasses-free 3D technology and UHD LED display technology. The three-dimensional visualization, lifelike images aroused great interest of visitors, everybody are stunned when they see this 144 inch LED super TV in action.
"Shenzhen is a city full of energy and creativity, made in Shenzhen can be the past because we are entering an era of created in Shenzhen. The government will continuously encourage the enterprises in Shenzhen to innovate and lead in world market." Said by Xuqin, the mayor of Shenzhen.

About Unilumin
Unilumin is one of the global leading LED manufacturers delivering turnkey LED display and LED lighting solutions with partners in 100 countries and regions. As a technical direction company, Unilumin developed world highest density 0.8mm bezel-free LED video wall system and glasses-free 3D LED video wall system. Unilumin has a global sales and support network with subsidiary in USA, China, offices in Holland, Hong Kong. Visit www.unilumin.com