The world's leading LED display products and solutions provider, Unilumin announced a strategic partnership with eclipse Staging Services and eclipse Venue Services, leading UAE technical production providers.
eclipse supplies round the clock, high quality in-house technical services such as AV, project management and sales to hotels and venues throughout the UAE. Providing the venue with a dedicated team of experts with diverse hospitality and audio visual experience, as well as a cutting edge on-site inventory of equipment, eclipse Venue Services ensures the highest possible standard for both the venue and the end client.
This partnership with eclipse began with the purchasing of 150 square meters of 2.6mm Upad III panels, with a built-in curved design enabling it to create both concave and convex curve installations.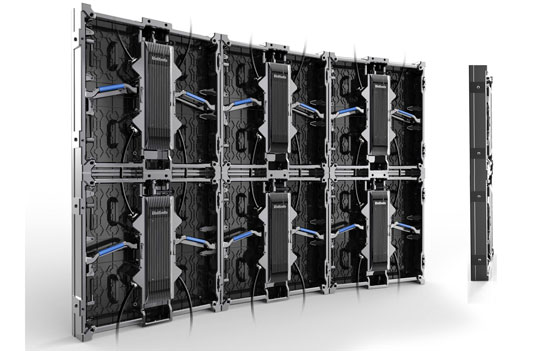 "We believe the strategic partnership with eclipse is a major step for Unilumin's internationalization. The cooperation will help us effectively extend our products and solutions to the targeted customers in UAE through their proven quality, service and advanced equipment. We are sure the cooperation of both sides can be mutually beneficial and win-win, and we have confidence that both sides can bring the UAE's event technology to the next level." Unilumin General Manager Steven Wu highly praised.
eclipse Venue Services' General Manager, Sacha Morazain commented, "Unilumin's quality products are key to the growth of the region's video industry, and by entering into this partnership we are delighted to be at the forefront of its development by continually investing in cutting edge technology."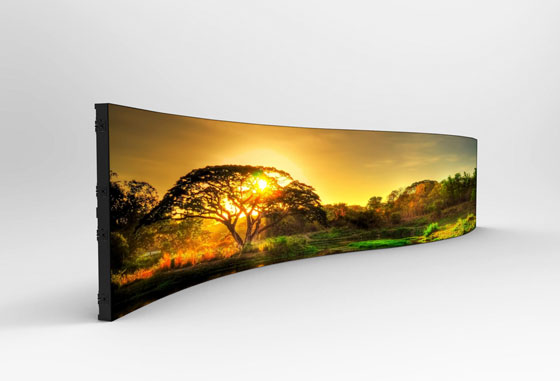 As the leader of UAE staging and AV equipment provider, eclipse is specialized in offering clients with high-end products and all-round solutions. In addition, UAE is proved to be a key player in the global rental market and UpadIII LED display made its debut in the UAE's live events and rental market successfully. Now, Unilumin and eclipse are planning to take full advantage of their strength and expending the market in the near future.