In older times, entertainment used to be in theatres then came cinema houses, then radios and televisions. As the technology advanced, so did our visual broadcasting mediums. We used to use projectors, DLP technology, LCD screens revolutionized the industry, recently the latest buzz was OLED displays, but all these technologies had something missing, something that needed improvement and hence we were improving but the best was yet to come.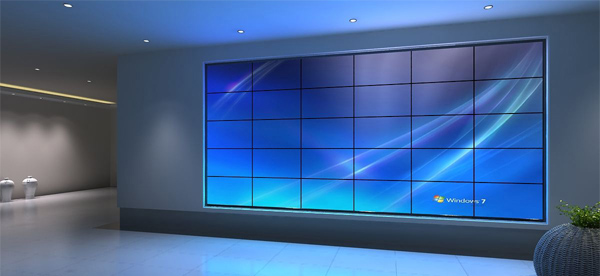 LCDs with obvious seam of 3-5mm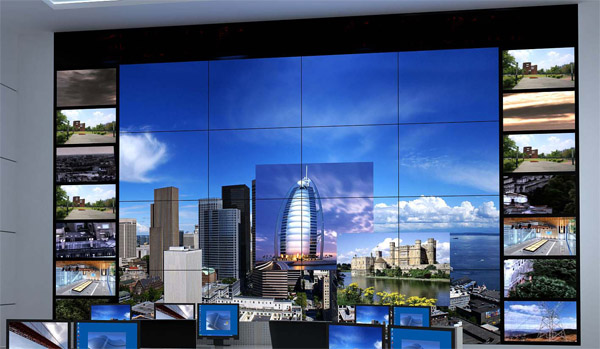 DLPs with slight seam of 0.3-0.5mm
And then it arrived in the form of LED displays. Initially LED displays were limited to stages, big billboards and the indoor usage was quite limited or non-existing, let alone for broadcasting and television industry, but once again the technology advanced and we managed to reduce the pixel pitch and they came from the sunlight to the indoors.
Conference rooms, airports, meeting rooms, exhibitions, museums, control rooms, they could be used anywhere. The only problem was that as the industry expanded and people started accepting LED displays, the number of manufacturers also increased. Buyers got confused, who to trust, what to buy, what will suite best their requirement, if the product has all the features they need.
But Unilumin has managed to erase all those doubts and come up with the best product for the broadcasting industry, UTVⅡ.
Various resolutions

A smart, technologically advanced, best of its kind, narrow-pixel-pitch, ultra-high-definition LED display.
A product that can be used at airports, meeting rooms, retail stores and even make your home theatre experience the best of the best.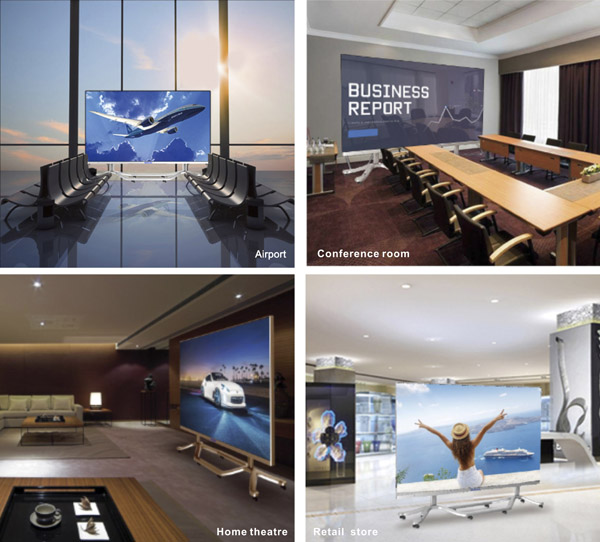 Various application scenarios

A bezel free, 16:9 ratio, delicate appearing yet sturdy, wireless design with ultra-thin profile, light on its wheels, yes, it has wheels to glide around, no more lifting, with adjustable height up-to 30 cm.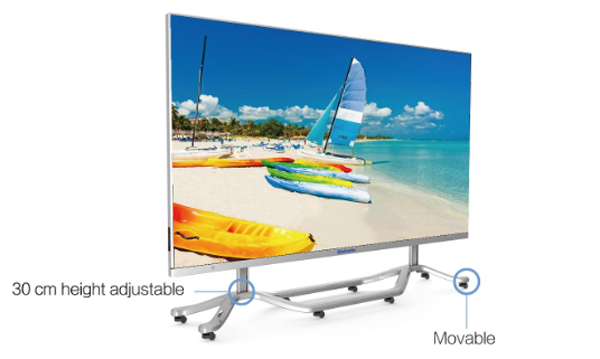 Super convenient

UTVⅡ is the best product on the market today. It is compatible with set-top boxes and other network video equipment, 16-bit grey scale for true color, high contrast ratio of 5000:1, 3840Hz refresh rate and remote control support.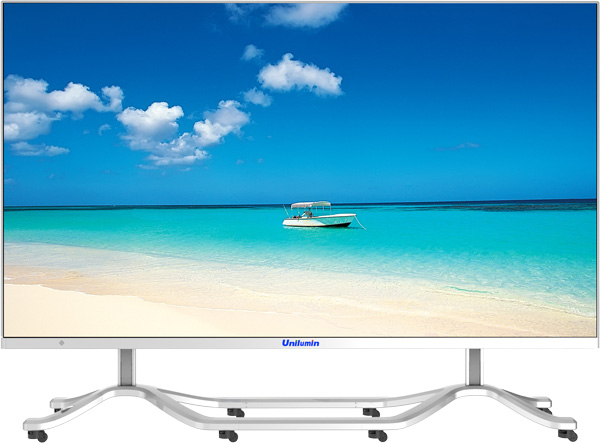 Extraordinary viewing experience
UTVⅡ is fan-less, hence noise-less, it has EMC class B certification, so it is safe to use around children, the elderly and even the pregnant.
It also has CCC, UL, CE, CB and FCC certification and hence brings more confidence in its customers to bring it in their homes or mini theatres or schools for that matter.

It can be installed against the wall, or hung from the ceiling.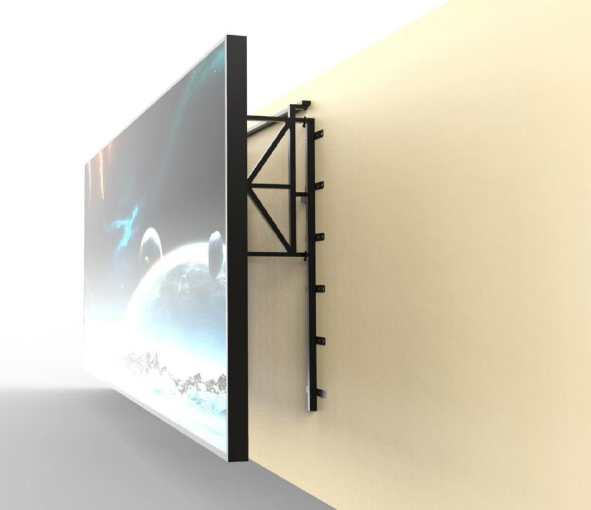 Installed against the wall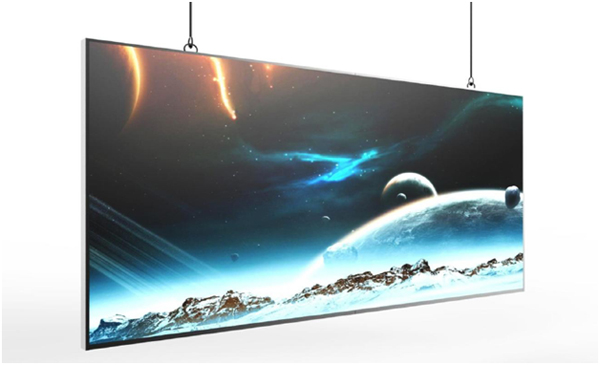 Hanging installation
UTVⅡ is the best bet when looking for an indoor, narrow pixel pitch, ultra-high-definition LED display. So what are you waiting for? No more confusion, no more visiting numerous manufacturers, the best is knocking at your door and all you have to do is pick up the phone and call +86-(0)755-29918999 or email Unilumin's amazing sales engineers at salesunilumin.com, they are more than happy to help you.
All rights reserved and any reproduced please indicate the source.