Given the fact that LED displays were first accepted by the rental industry, it's only natural that the particular segment of the industry will be more demanding in terms of technological improvements in its products.
Anyway, it's a well-established fact that rental industry is no place for the weak and fragile. It needs a tough, robust, technologically superior yet slim, elegant, curve-able display product.
Now to some it may sound like asking-for-a-lot but to Unilumin's UpadIII, these are standard features.
Unilumin's third generation or as some may call it next generation UpadIII has a slim, die-casting aluminum cabinet which is nothing different from other thousands of cabinets available on the market, but what is unique about this cabinet is that it only requires one person operation from installation to maintenance to handling.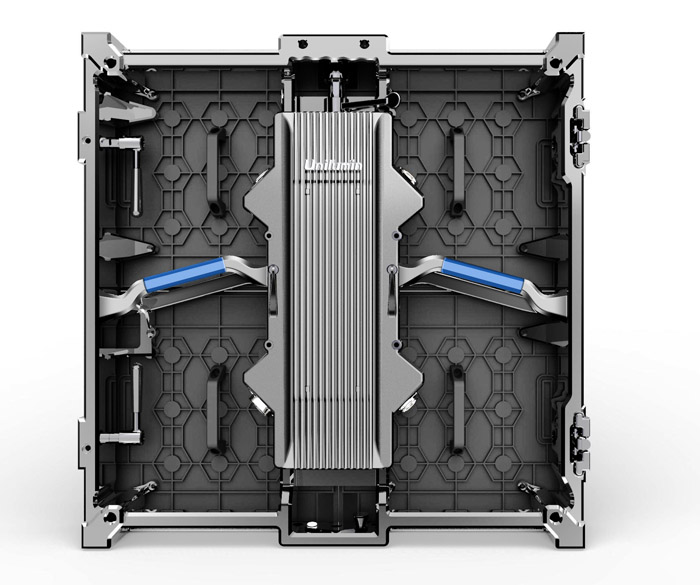 The special magnets at the top attract the next cabinets to-be-attached with perfect precision. One person is more than enough to install an entire display.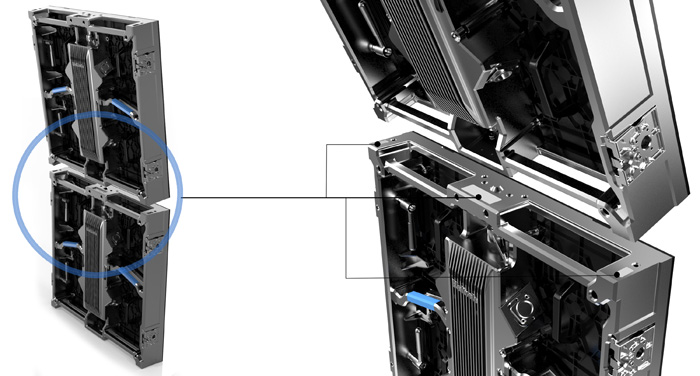 UpadIII can be hanged or stacked very quickly or easily.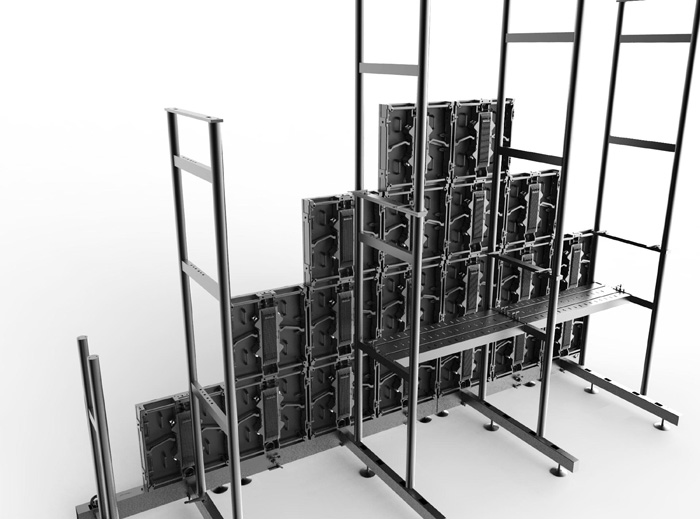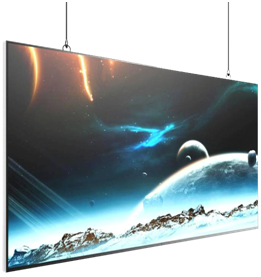 Good maintenance is the key to long lifespan of a product and the success of an event. When it comes to rental, maintenance is required quite frequently which may add to the cost specially for large screens as they may need help of some mechanical equipment, like a scissor lift to access the higher up parts but not with Unilumin's UpadIII.
The climbable panels of this super light LED display make the maintenance of even the largest of screens super easy and once again it requires only one person handling.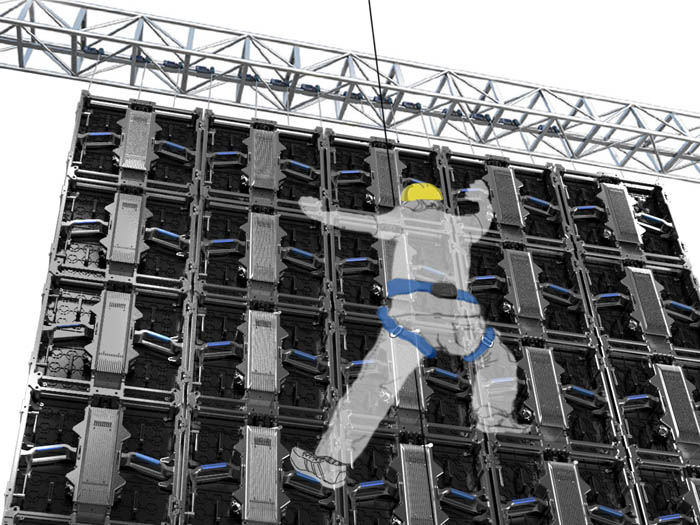 The rear accessible magnetic modules are ideal for rental industry and perfect for stage environment. The modules can be replaced quickly by one person.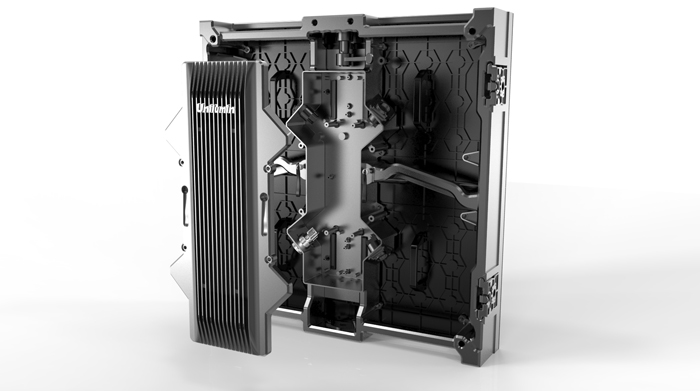 UpadIII has a built-in curve design, which is very easy for a screen to either curved inward/concave up to 10 degrees or outward/convex up to 5 degrees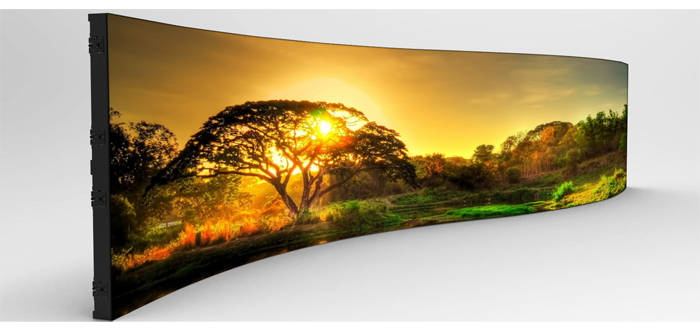 We all know that LED screens need calibration and most of them require to be re-calibrated after changing a module for memory card but not with UpadIII.
UpadIII has an onboard memory card. The calibration data is stored in both the modules and the receiving card. So whether you change a module or replace a receiving card, once calibrated, it is free from re-calibration.
UpadIII has revolutionized the rental LED display industry. It has given it everything from cost effective yet strongest cabinet design, curves, hassle-free maintenance and of course all the rest of the features of high brightness, contrast ratio, refresh rate and shutter speed.
UpadIII has a flat back design which gives it more flexibility. The same cabinet design is being kept for both indoor and outdoor cabinets.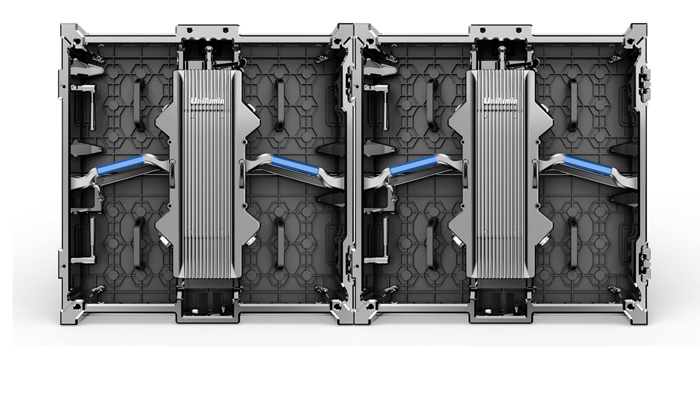 Be it an outdoor event or an indoor exhibition, UpadIII can handle it all. If you want to know more about this amazing rental LED display of Unilumin's, please feel free to reach our sales technicians at +86-(0)755-29918999 or drop a line at salesunilumin.com.
All rights reserved and any reproduced please indicate the source.