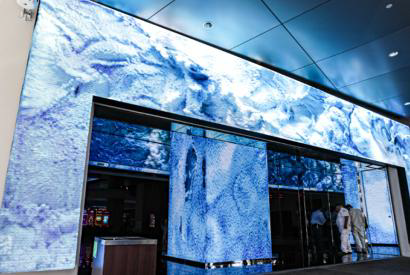 LINQ Phase I, the US
LINQ is a hotel on the Las Vegas Strip with 2,640 rooms. Meanwhile, LINQ also has casinos and entertainment centers. LINQ installed large outdoor subtitles, an LED tunnel at LINQ entrance, LED ceiling functions, etc. Unilumin's LED solutions provided LINQ with an immersive, shareable experience that resonates with a growing number of casino visitors, thoroughly satisfying this revolutionary, interactive and innovative solution.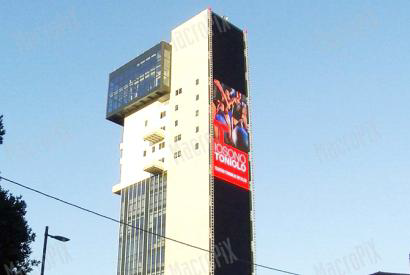 Cervet, Italy
In this project, Unilumin's Ustorm is installed on the wall of the highest tower of Mestre on the Venetian mainland. What makes the project special is that the same size solar panels are installed at the top and bottom to power the screen. This screen used solar energy to undertake an "environmental protection" job.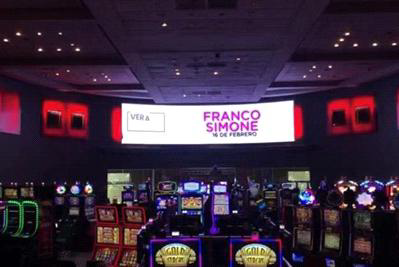 Enjoy Casino project, Chile
Enjoy Casino project is the first Casino project in Chile and set a benchmark for other Casino projects in Chile. Unilumin provided some professional solutions and services for this project; this project also makes the Casino more appealing.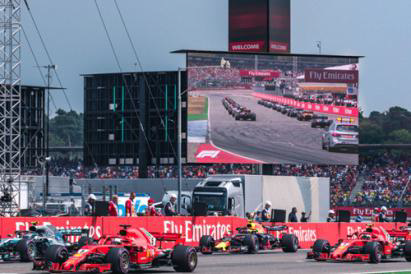 The 2018 Formula One World Championship, Germany
The Formula One World Championship was established in 1950 and the 2018 Formula One World Championship is the 69th Formula One World Championship. The season consists of 21 races, including the Hockenheim circuit in Germany. The Unilumin screen used in the event is extremely resistant and displays perfectly in strong winds and bad weather conditions, helping to smooth the July 20-22 event at the Hockenheim circuit in Germany.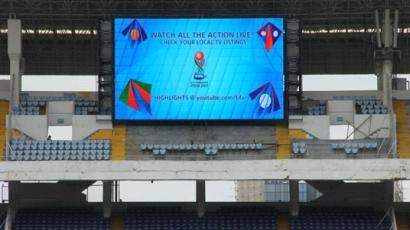 Salt Lake Stadium, India
The official name of the Salt Lake Stadium is Indian Youth Stadium and it is a multi-purpose sports stadium located in Kolkata, India. The stadium is the second largest football stadium in the world. UsurfaceIII has been installed in this stadium to improve the viewing experience of the audience.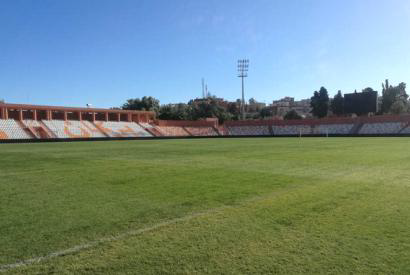 Berkane Stadium, Morocco
Berkane Stadium chose to use a total of five Unilumin screens to enhance the viewing experience, one LED perimeter was installed in 2018 and the other four was installed in 2019. The Unilumin screens effectively enhance the spectator experience and draw more attention to the course.
​