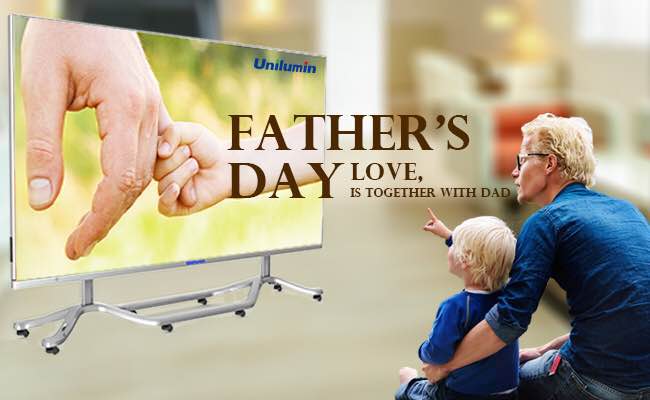 Today, 19th June is father's day. It's not that we need one especially designated day to show our love and affection to our fathers but it is what it is.

With today's fast moving life and competitive environment, offices urge their employees to work harder than ever before and dedicate more and more time to work. This not only results in tired, less efficient employees but also deprives one from spending time with their family.
Fathers, if not working far way in a different city, away from their families, start their day at the crack of dawn, never to have even a few minutes to sit and enjoy breakfast with their children and return home late at night, well after the children are asleep resulting in unhappy children and distressed father-child relationship.
A child needs equal love and care from its mother and father and at Unilumin, we understand the value of a balanced work and personal life. Unilumin strives each day to make the work environment more satisfactory and stress free for its employees.
Unilumin does not believe in hard work but smart work. Our employees are not asked to work overtime or spend their weekends at office. In fact, At Unilumin, we ask our employees to practice time management and finish their work well within normal office hours and avoid spending their personal time at work.
For employees staying away from their families, Unilumin frequently organizes sports events and other fun activities to help them get a respite from work and maintain their health. We have recently added a recreation area to our office which comprises of a gym, pool table and table tennis facilities.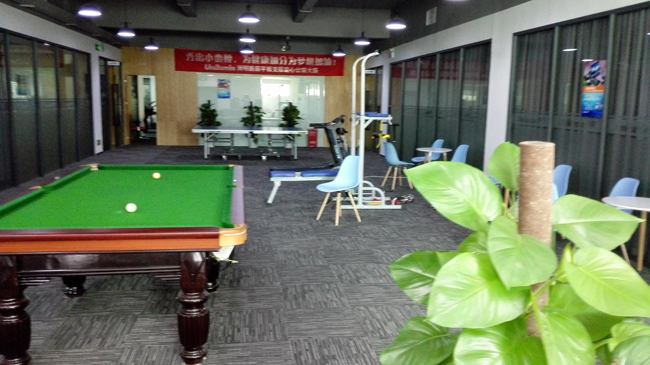 Not to forget this is in addition to our already existing basketball and badminton court.
We always try to do something innovative on the such modern holidays such as father's day, this year we are trying to get our employees more and more involved into power saving appliances and methods.
So this father's day we are giving heavy discounts to our employees on LED lights to brighten the lives of their loved ones in a nature friendly way. They can renovate their lightings, replace the old TLC's and yellow bulbs with modern, better designed, power saving LED lights.
A chance for our happy fathers to be happier fathers. Unilumin would like to urge to all the other employers to make their work space more employee friendly.
Happy Father's to All.