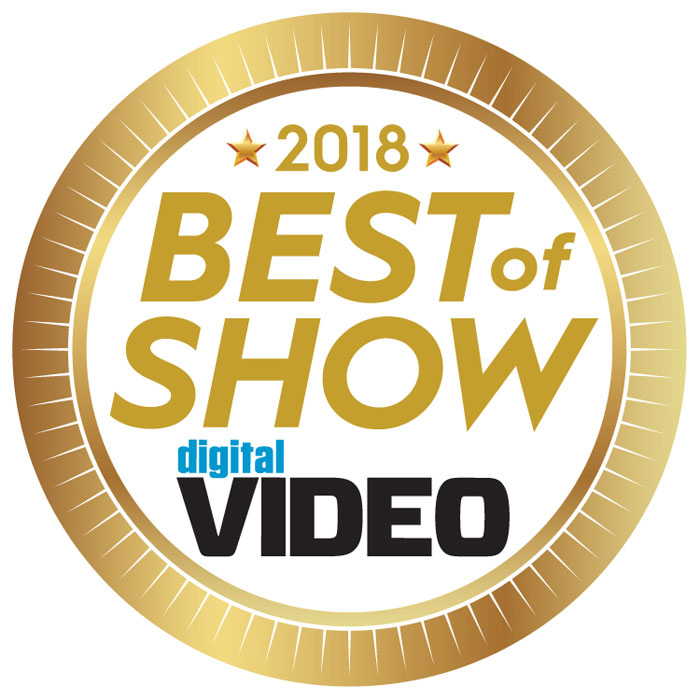 On April 11th, LAS VEGAS — UTVⅢ Smart LED Display from Unilumin got the NewBay Best of Show Award presented at the 2018 NAB Show by Digital Video.
NewBay's Best of Show Awards are evaluated by a panel of engineers and industry experts, and are selected based on innovation, feature set, cost efficiency and performance in serving the industry.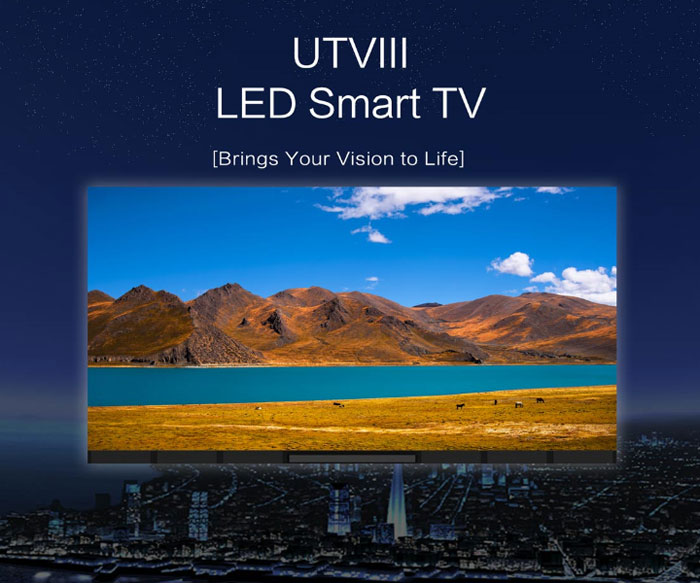 Click there for more details
UTVⅢ Smart LED Display—A Real LED Smart TV
UTVⅢ is a revolutionary product in LED industry. Good performance of UTVⅢ brought by 100% image restoration makes it outstanding among numerous nominees at 2018 NAB. In addition, it shows the image with 55.85% much more color gamut coverage without gap and color damage.
SMARTER:
To satisfy the customers' demands and drive more innovations in LED industry, UTVⅢ realizes the combination of software and hardware. Moreover, it's equipped with the content management system developed by Unilumin independently allows users to adjust the configurations and manage the contents of the display via their mobile phone, PC and any device with Internet connection.
SIMPLER:
Much simpler DIY installation than the traditional modes, UTVⅢ allows any green hand to accomplish the installation of the standard 2m*4m LED display within 4 hours on the ordinary walls without any supporting sub-frame.
SAFER:
Safe operation is guaranteed by the low voltage of 12V. And the secondary power supply system ensures 500nit brightness of UTVⅢ screen under 2500watt.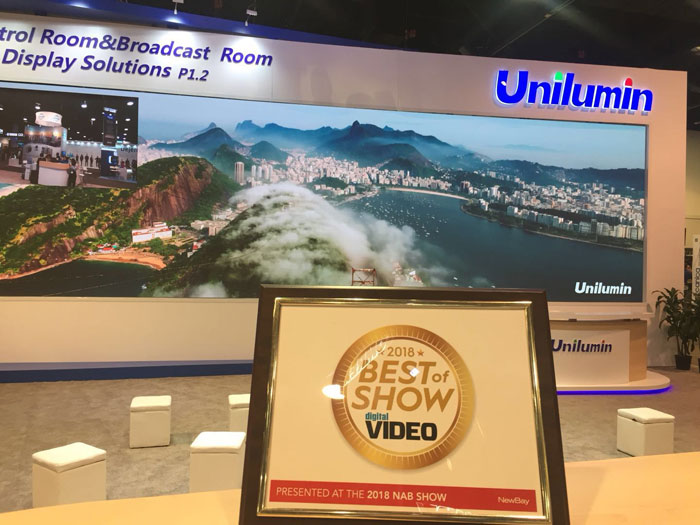 "The NewBay Best of Show Awards at NAB are now in their fifth year," said Paul McLane, NewBay managing director, content. "The program seeks to shine a spotlight on relevant innovations in technology as seen around the million-square-foot exhibit floor of the industry's top trade show. The list of 2018 winners and nominees gives real insight into where and how rapidly our media tech businesses are evolving."
Unilumin, as an innovative solution provider of LED display, is immensely proud to get recognized by this international feast. And Unilumin will make persistent efforts to research and develop the amazing products of LED display. To make marks on NAB is always the goal of Unilumin. This year. Next year. Every year. Let's make it happen!