The NAB show is the most influential broadcast industry show. It attracts over 1,600 world-renown companies as exhibitors to showcase their broadcasting and television equipments, technology and programs. The total number of audience reaches to 110,000 and the contract sum is as high as sixty eight billion.
The trend in TV& Broadcasting backdrop goes to fine pitch LED. The gorgeous and dynamic visual effect and visual shock bring by Ultra HD LED display attribute to the ever growing need for interaction and atmosphere creating. Unilumin Group Co., LTD always takes the lead in LED display field. At home, Unilumin pioneers in the application of UTV0.8 in South China Transfer Center. Abroad the broadcasting studio solution with UTV1.6 also makes a stir.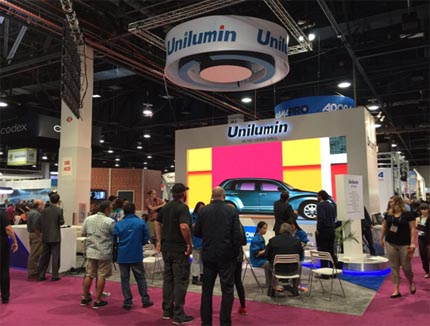 The audience speaks highly of the whole studio solution. Live broadcasting and camera shooting, the display presents fluent graphic effect and stable performance. The color temperature is adjustable from 2500K to 9500K to guarantee real color presenting under high speed shot. According to the engineer, UTV series are specially designed for broadcasting in terms of stability. The die-cast Aluminum cabinet fully sealed allows no moist or dust inside, to guarantee 100,000 hours operation without blank or break. Besides the die-casting Aluminum, the scientific current design also facilitates its quick heat dissipation. And nearly no noise is created owing to the fan-less design to make a quiet and comfortable studio environment.
No wonder Unilumin small pitch LED displays become the choice of London Olympic broadcasting studio, Sweden TV station, Belgium Broadcasting room etc.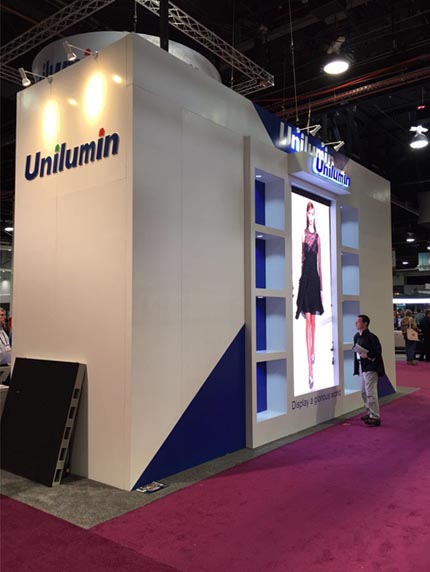 Another highlight is the updated version of the best selling retail use LED display product- Ufix3.9. Not only can you install and dismount the display quickly with bare hands, you can also repair or change the module in front, also tool free! How suitable it is to use it in window showcase, shopping mall, airport, church and classroom etc.

Other products Unilumin exhibits include the hottest rental products Utile3 and high-end rental Upad2.
What we showcase may also be a solution for your business. Spot sale is initiated this year. Please contact us to know more.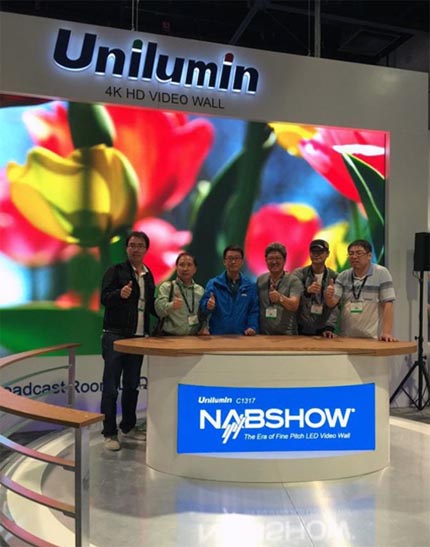 About Unilumin
Unilumin is one of the global leading LED manufacturers delivering turnkey LED display and LED lighting solutions with partners in 100 countries and regions.
As a technical direction company, Unilumin obtained 260 patents and developed world highest density 0.8mm bezel-free LED video wall system and glasses-free 3D LED video wall system.

Unilumin has a global service network including subsidiary in USA, China, offices in Holland, Hong Kong, etc. Visit www.unilumin.com