There are thousands of options for indoor LED displays nowadays, so many companies, so many manufacturers, so many products, each claiming to be the best. So, with all of them having almost same features, what makes Unilumin's UTVⅡ so special?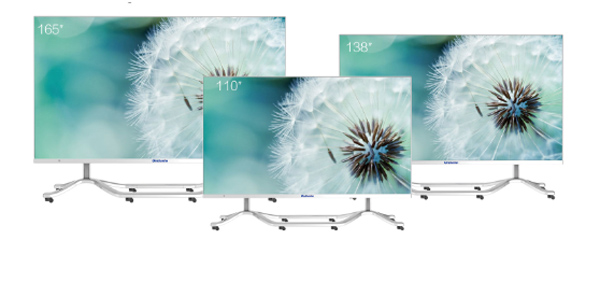 16:9 ratio and various resolution
Let's figure that out today. First, it's designed in the latest aspect ratio of 16:9. Okay, that is not so special. There are others that have that aspect ratio too.
Second and one of the coolest features, it is a light weight, ultra slim, delicate but only in appearance display.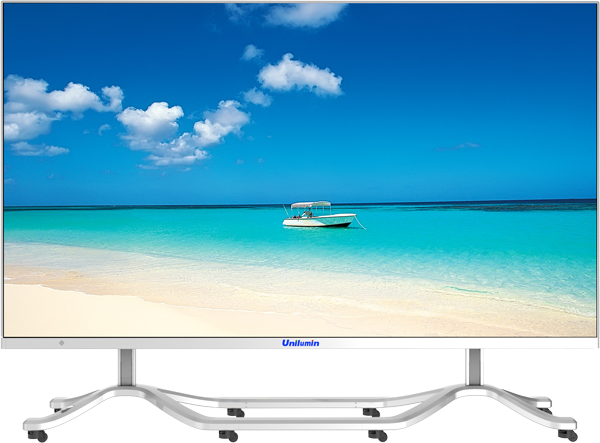 Front view of UVTⅡ
Nice but not that a great feature to make UTVⅡ special.
It is a wireless display so it looks as beautiful on the back side as it looks on the front.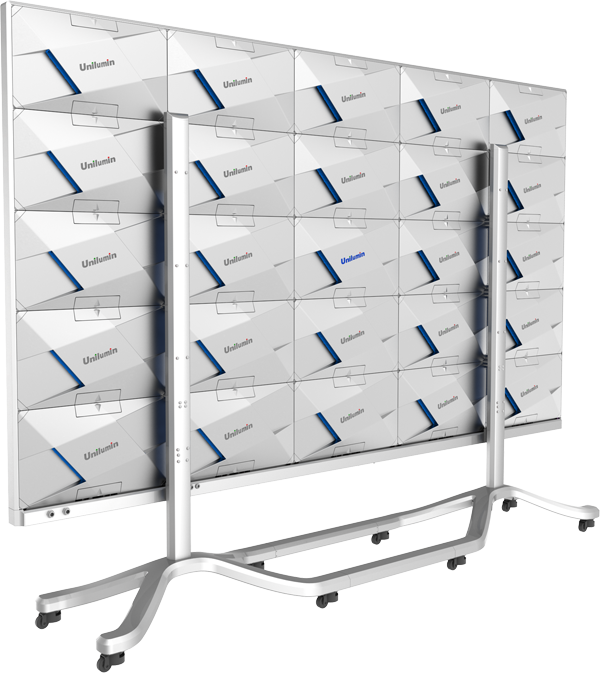 Back view of UVTⅡ
Okay, now we are talking, this is good.
And it is not a fixed display! It has wheels, so one day it could be in the meeting room and the next in the auditorium or maybe at the front reception welcoming your clients.
Now this is what we call special.
The height of Unilumin's UTVⅡ can be adjusted up-to 30cm, another unique feature making Unilumin's UTVⅡ special.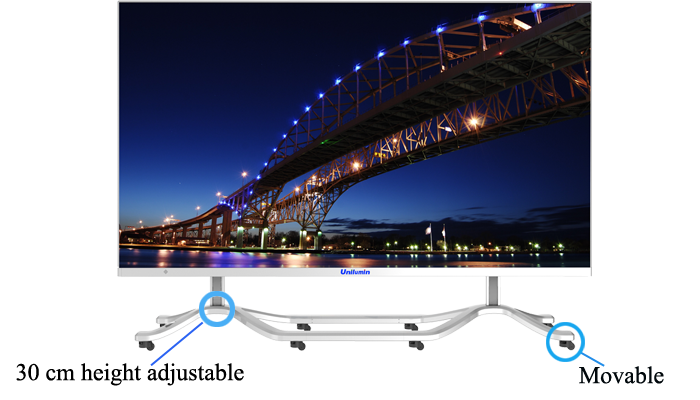 Wheels on the base and height adjustable
Most of the people think that LED displays are only for commercial usage, but it is not the case with Unilumin's UTVⅡ.
You can use it in your home theatre or on your yacht. Not only because it is easily moveable but because it is compatible with set-top boxes and other network devices, now you can enjoy your favorite movies in true color and on as big a screen as you want.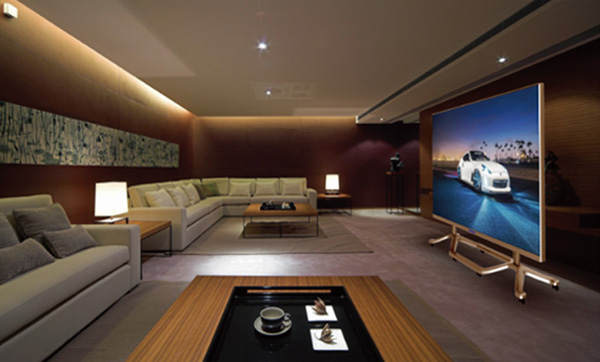 Home theatre
Yet another amazing feature of Unilumin UTVⅡ.
Unilumin's UTVⅡ is a fan-less design and makes less sound than your refrigerator.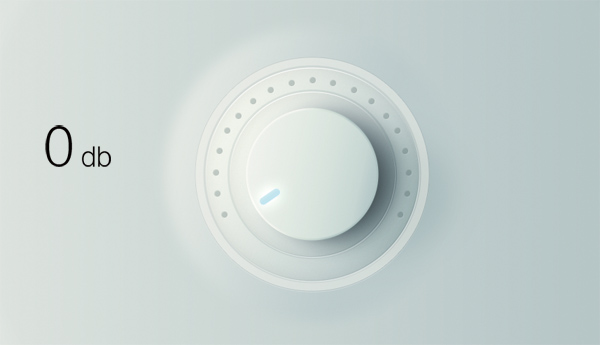 Fan-less and noiseless
It is EMC class B certified so it safe to use around children, old people and even to-be-mothers.
This is good, this is really good. Now that may people are getting more and more health conscious and aware of the long exposure to radiation form electronics, this will really help them put their mind at ease.
Way to go Unilumin.
It has high grey scale level. Now mind you may manufacturers claim the same but true high grey scale can only be tested under low brightness.
Unilumin is the first to master this technology and has used the same for UTVⅡ.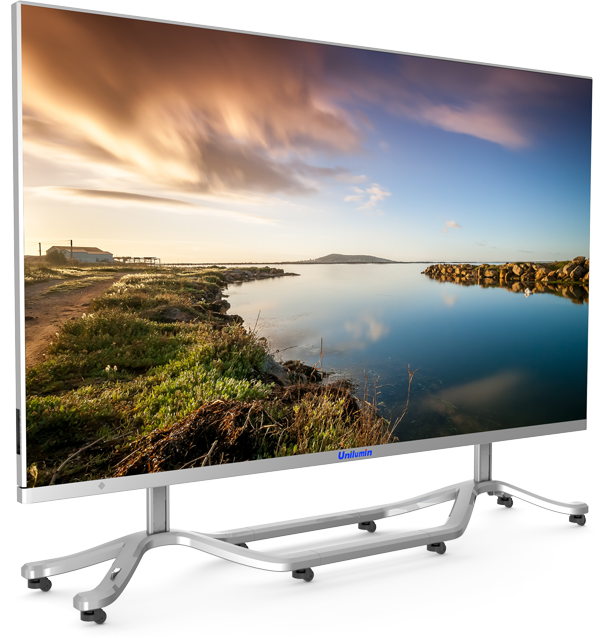 High grey scale under low brightness
It has multiple applications. It can be hung or installed against the wall. I think its convenience, compatibility and ability to fit right in our day-to-day life is one of its coolest features.
I think Unilumin's UTVⅡ is very special, what say you? To find out more cool features of Unilumin's UTVⅡ, call Unilumin's sales engineers at +86-(0)755-29918999 or drop them a line at salesunilumin.com.
All rights reserved and any reproduced please indicate the source.