As the No. 1 to exhibit control room solution in Expo Seguridad MEXICO 2015, Unilumin Group's booth becomes the most popular one in the Expo.
Expo Seguridad MEXICO is the most influerntial international security exihibition in Latin America. Intiated in 2003, the Expo Seguridad Mexico (ESM) becomes a window to showcase products and services related to security industry from the leading exhibitors. Attendees learn tips and informations about security industry from the leading sector professionals at the conference.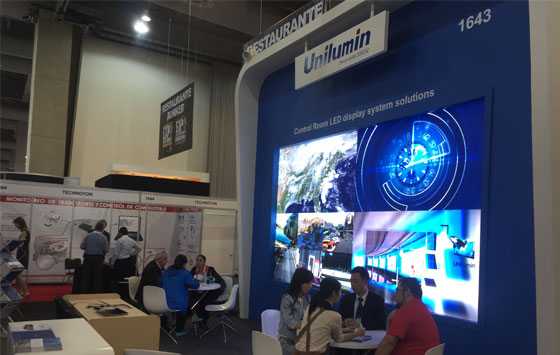 Unilumin Group Co.,Ltd as a leading provider of LED display and turnkey solutions, brings its control room solution featuring Upanel 1.5 and successfully catches the most attention of audience.
The video wall combines with video stitching machine to create a control center environment. Multi video devices are compatible simultaneously. Different signal sources can be windowing, moving and scaling on the screen. And the ultra high density display with high gray level under low brightness presents vivid and clear pictures, to fit the control room environment perfectly. Besides, the color conformity guaranteed by dot by dot calibration and nature color reproduced with wide color gamut add to its outstanding visual performance. Last but not least, the power and signal back-up and 100,000 life span at least translate into high level reliability.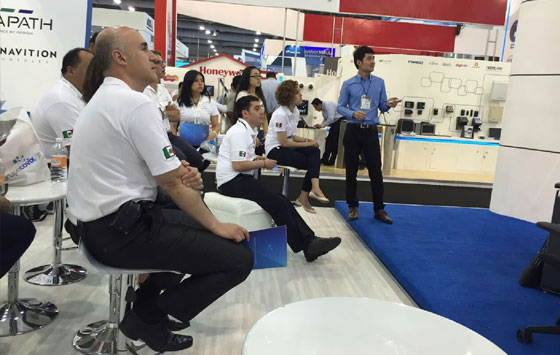 Attendees are so absorbed into the control room solution. The new technology would certainly inject new blood into the control room field. And our extensive experiences in applying HD display in control room eliminates doubts of the audience. Many of them express their willing of buying. The show is still on, wish all enjoy the exhibition and have a happy cooperation with Unilumin Group.
About Unilumin
Unilumin is one of the global leading LED manufacturers delivering turnkey LED display and LED lighting solutions with partners in 100 countries and regions.
As a technical direction company, Unilumin obtained 260 patents and developed world highest density 0.8mm bezel-free LED video wall system and glasses-free 3D LED video wall system.
Unilumin has a global service network including subsidiary in USA, China, offices in Holland, Hong Kong, etc. Visit www.unilumin.com