LINQ is a hotel on the Las Vegas Strip with 2,640 rooms. Meanwhile, LINQ also has casinos and entertainment centers.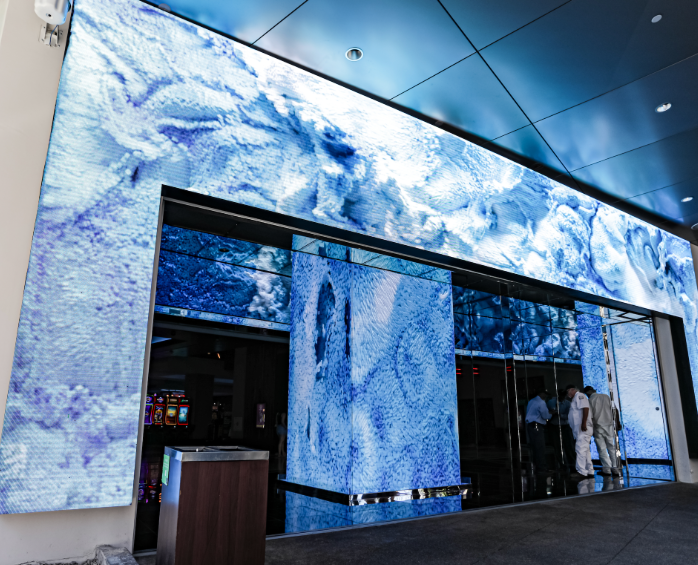 In order to provide guests with the best game day experience in the world, to provide a unique and influential experience, and to solve the problems that impede "The Book", "The Book" is to give customers a book-like feel at every part of entertainment venues and casinos, and make LED acts as a digital canvas. To achieve this effect, LINQ installed large outdoor subtitles, LED tunnel at LINQ entrance, LED ceiling functions, etc. The project's director used 392 square meters of Uslim2.6, it is enough to give customers a book-like feel at entertainment venues and casinos. Matthew Kenagy, senior director of sports marketing at Caesars Entertainment Corporation, which owns and operates LINQ, proposed that guests could rent "living rooms," control as many as six separate screens and the audio associated with each screen, play video games, watch games in virtual reality and more.
​Unilumin's LED solutions provided LINQ with an immersive, shareable experience that resonates with a growing number of casino visitors, thoroughly satisfying this revolutionary, interactive and innovative solution.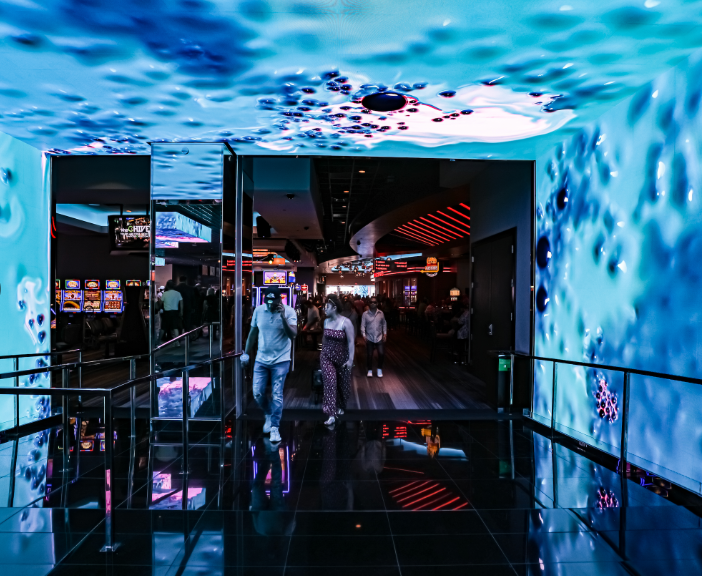 It breaks through the boundaries of traditional LED installation, including large outdoor subtitles, LED tunnel at LINQ entrance, LED ceiling functions and so on. The reasons making Uslim's innovative and flexible LED signage solution stand out are as followed, the first is Uslim can reach 90°curves and complete as flexible installation as needed. Meanwhile, it has a simple profile and it is ultra light and super slim, these made the cost of labor and transportation be dramatically reduced. At last, the hidden cables make Uslim more neat and beautiful. In addition, it also created one of the most innovative LED walls for the LINQ hotel, which attracts visitors from all over the world and has become an iconic project in the LAs region, which the hotel's clients are pleased with.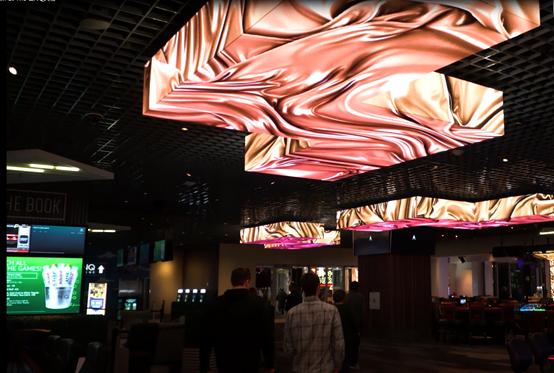 ​

All of these made LINQ just like a book and every customer in the hotel are the readers. "The Book is great. From a guest-experience standpoint, it's where you want to hang out all day," said Matt Wilson, McCann Systems Director of Marketing. "Some of the goals of the space for Caesars Entertainment were to make this a destination that people wanted to experience, not just a sports book with a TV and an odds board and some wagering that you can do. The LED acts as a digital canvas."