August 27th to 29th of 2015, Expo Signs 2015 was held in Buenos Aires, Argentina. Started from 1993, every two years, Expo Sign & Serigrafia became one of the most important Argentina's LED display exhibition. As the leader in LED display industry, Unilumin presented Upanel1.2 LED display and fully waterproof Ustorm10 LED display for media in the exhibition.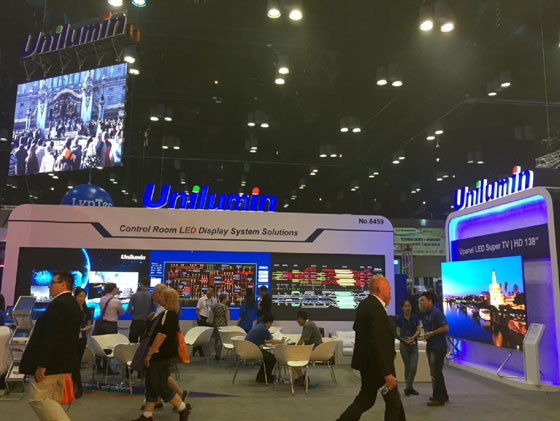 Unilumin Upanel LED display is a breakthrough in small pixel pitch application. For the first time, Upanel creates 16:9 ratio standard cabinet, and can easily assembled into 2K (1920*1080), 4K (3840*2160) standard resolution. Upanel can play video at high gray scale under low brightness level. That enables Upanel meet strict user requirements. And it's high refresh rate(3840Hz),high constrast ratio(3000:1), optimum viewing angle (165°). Upanel also pass global certification such as UL / FCC / CE / CB / 3C.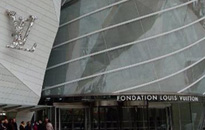 Unilumin Ustorm , a perfect solution for DOOH market. The module is IP68/IP68 both in front and in rear thanks to its sealed module design; Ustorm has successfully passed Unilumin StormTest reliability testing program and ensures an all-weather protection. Unilumin Ustorm with light weight and slim profile design so as to reduce structure cost, installation cost and transportation cost. Ustorm utilizes high uniformity LEDs and enjoys wide color gamut, it reproduces the nature color, extra wide viewing angle(140°), high refresh rate(2000Hz), high grey scale (14bits), high brightness(10000nits)and low power consumption(140W). Ustorm with free noisy, energy saving due to no fans design in cabinets.
Thanks for the supports from exhibitors and customers, Unilumin had a great success in Expo Signs 2015. Unilumin will continue to create high-quality, high-performance products. We are looking forward to meeting you next time !