Recently, Unilumin's UpanelⅡ Narrow Pixel Pitch LED won Germany's "iF Product Design Award 2020", and this is another important honor won by this series of products following "RedDot Design Award 2019".
Germany's "iF Product Design Award" was founded in 1953; it is one of the most authoritative and influential industrial design awards in the world; It is also called the world's three major design awards together with Germany's "RedDot Design Award" and the US "IDEA Award". The award is held every year by International Forum Design GmbH, Germany's oldest industrial design institute, and is famous for the award concept of "independent, rigorous and reliable".
In 2020, 7298 designs from 56 countries in the world were shortlisted for the final of "iF Product Design Award". After being reviewed by an independent iF jury composed of international experts, Unilumin's UpanelⅡ series won the favor of 78 professional experts for their excellent product design and excellent performance, finally obtained the "iF Product Design Award".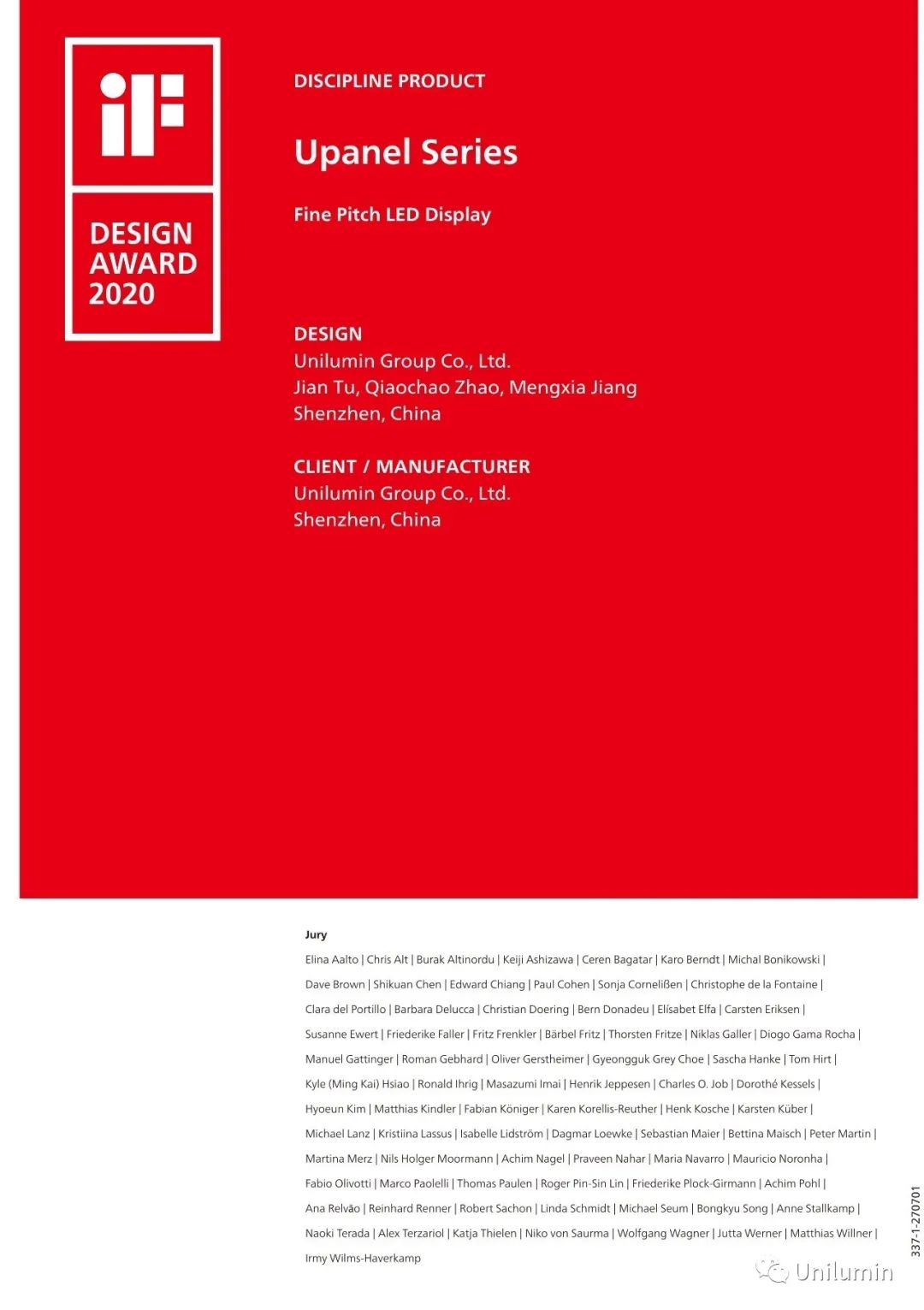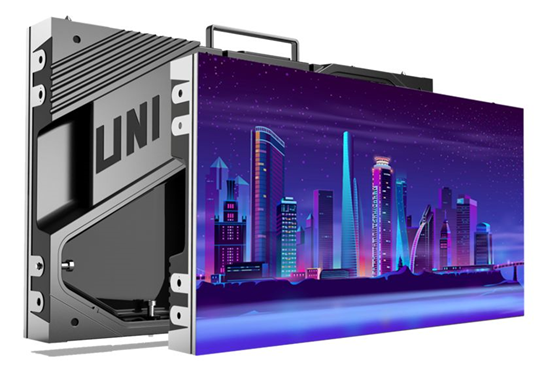 UpanelⅡ
As the basic elements of a large seamless LED screen, Unilumin's UpanelⅡ series can achieve pixel pitch 0.6mm, and the accuracy of splicing seam between cabinets can be controlled below 0.05mm; It also reaches the maximum level of visual display effect. Compared to traditional LED display maintenance, the unique staggered alignment pin design of UpanelⅡallows both front and rear installation and maintenance in various applications without reserving a rear installation channel, thus reducing installation time and cost. The display surface is covered with an optical film that can solve the dazzle, long-term eye bulging and other problems of traditional LED indoor products, and it can also protect the LED lamps from damage and have a longer service life.

In terms of appearance design, UpanelⅡ uses the asymmetric geometric modeling; It broke the conventional central symmetric design concept and reduces the independent image of a single cabinet; This allows a visual effect of infinite extension when multiple units are joined together; Meanwhile, it will bring the user an overall and smooth visual experience, and generates a unique aesthetic feeling full of attraction.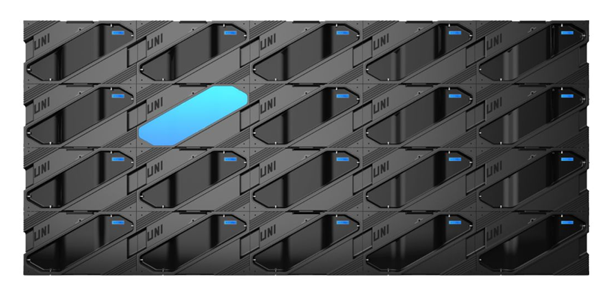 UpanelⅡ
In addition, by applying hermetically sealed structure and modular design, UpanelⅡ achieves highly efficient heat dissipation and IP60 protection. The cableless connection between cabinets reduces the failure rate, thus prolonging the service life of the screen. Telescopic structure of power switch can achieve automatic power cut in case of failure to guarantee100% safe operation and providing the ultimate experience for users. At present, as the excellent product design, perfect display performance, and intelligent MDC multi-scenario display switching, UpanelⅡhas been implemented in emergency, security, medicine, energy, radio and television, urban management and other areas of the ground application, and it has obtained consistently high praise from the user unit and the general user's.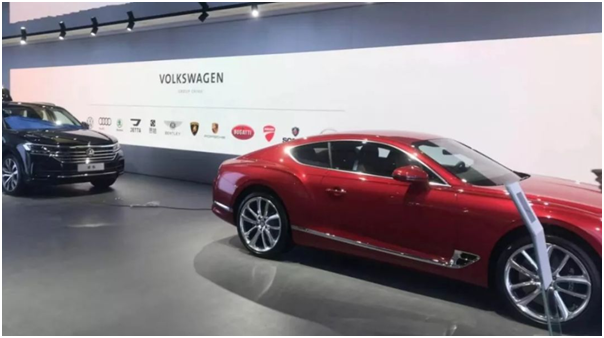 ​
Volkswagen China Headquarters
YunnanBaiyao Group Industry Park
As a leading LED products and solutions provider, Unilumin always focuses on the R&D (research and development) of LED products to bring a unique and comfortable experience to consumers all over the world.

In addition to the " iF Design Award 2020" that acquired by the UpanelⅡ series, Unilumin's Unano products also won"Red Dot Best of the Best 2019", " Gold Pin Award 2019" and "Red Star Design Award 2019". Besides, Black OnyX series products are the only products in the global LED display industry that have won six world design awards, including "Red Dot Gold Award", " iF Gold Award", "IDEA Award", "G-mark Design Award", "Asia MostInfluential Gold Award" and "Red Star Award".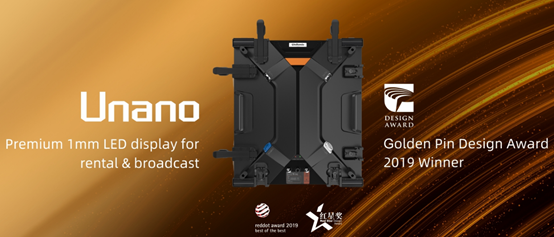 Unano with its awards
In recent years, China's manufacturing industry attaches increasing importance to industrial design and regards it and technological innovation as two wheels from "made in China" to "created in China".
The Unilumin's UpanelⅡseries LED display won the "iF Design Award", it is the affirmation of Unilumin's adherence to technological innovation and industrial design. Meanwhile, it also further strengthens Unilumin's confidence and determination to practice "Chinese creation".
​