26th October, Unilumin LED Super TV Release Conference grandly held in Vanke International Conference Center.On the conference, Unilumin unveiled global fisrt 3D glassesfree LED Super TV with own intellectual property rights. As reported, there were 2 series including 6 new LED TV products shown on the conference. And the biggest spot was the first combination between 3D technology and LED Super TV produc which is a revolution and new milestone for both commercial TV field and LED display field.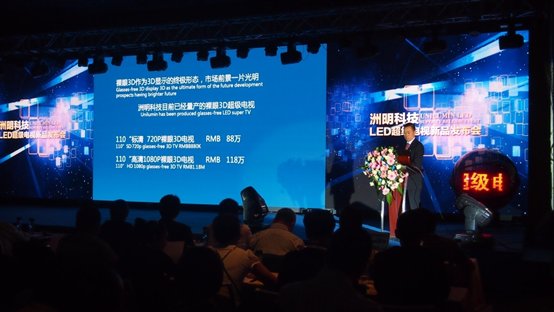 Many leaders and famous figures attended this grand meeting, including Mr. Jingtu Ye, deputy director of Guangdong science and technology department, Mr. Lu Jian, director of Shenzhen innovation of science and technology commission, Mr. Handing Zhao, secretary general of CVIA large screen projection branch, Mr. Hong Zhen leader of flat panel display standards committee of Public Works Department, Mr. Sun Liang vice-president of China Potevio International TV wall field and Andy, representatives of XL Video etc.
The insiders think glassesfree 3D display is the ultimate form of 3D display technology. After years of development and repetition test, Unilumin successfully R & D global first glasses-free 3D LED Super TV. It a major breakthrough in Chinese glassesfree 3D technology.As domestic leading LED display products and solutions supplier, Unilumin has owned the ascendant independent intellectual property right. Mr. Mingfeng Lin, the president of Unilumin, expressed that at present Unilumin has applied for and obtained 162 patents on LED display in and abroad. This will greatly improve the competition and occupation of Unilumin in global LED display and commercial LED TV market.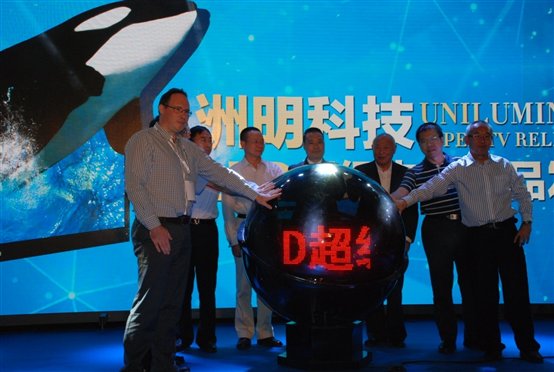 It is learned that there were 6 new products exhibited at the conference, including 110 inch UTV 2.5 HD glasses-free 3D LED TV, 110 inch UTV 2.5 SD glasses-free 3D LED TV, UTV 2.5 ultra HD LED TV wall with size of 14.4m*4.23m, 144 inch UTV 1.6 ultra HD LED TV,UTV 1.9 supper image LED TV and UTV 1.2 LED Super TV.Mr. Mingfeng Lin, the president of Unilumin, said that the new products with size from 110 inch to 300 inch can fully satisfy the standard requirements of commercial TV application market in the fields of Wisdom City information management,radio and television relaying, military information construction, international conference center display and traffic control display. In addition, the company can customize ultra large LED TV to meet commercial advertising display market, especially, in the places and fields of airport, subway, hotel, brand exhibition hall, tourist spots, animation, game and theatre ect. We believe,perfectly combining with glasses-free 3D technology, LED Super TV will bring better visual effect and visual impact for commercial advertisements. It is estimated the market sales of commercial TV will increase tremendously which can be proved by rapid rising the ticket sales of 3D movies. Although the price is higher than that of ordinary movie and watch with 3D glasses, audiences are still very eager in the stereo perception. The scenes from the 3D movies such as Iron Man,Spider-Man and Titanic are all deeply impressed the audiences. So it is indisputable that glasses-free 3D LED Super TV will get good market repercussion as soon as coming out.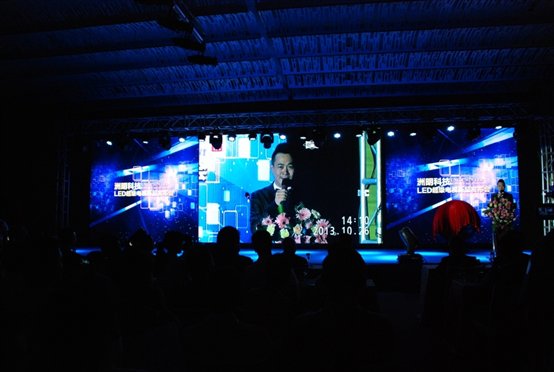 Compared with traditional TV and ordinary 3D TV, glasses-free 3D supper LED TV has tow unique advantages, glasses-free 3D technology and supper LED panel display. As the name implies, audi