The last decade has witnessed the rapid development of LED industry. From DIP to SMD, from only outdoor applications to indoor and from as big as 20-25mm pixel pitch to as small as 0.8mm, the LED industry smashed the world with one and another blockbuster.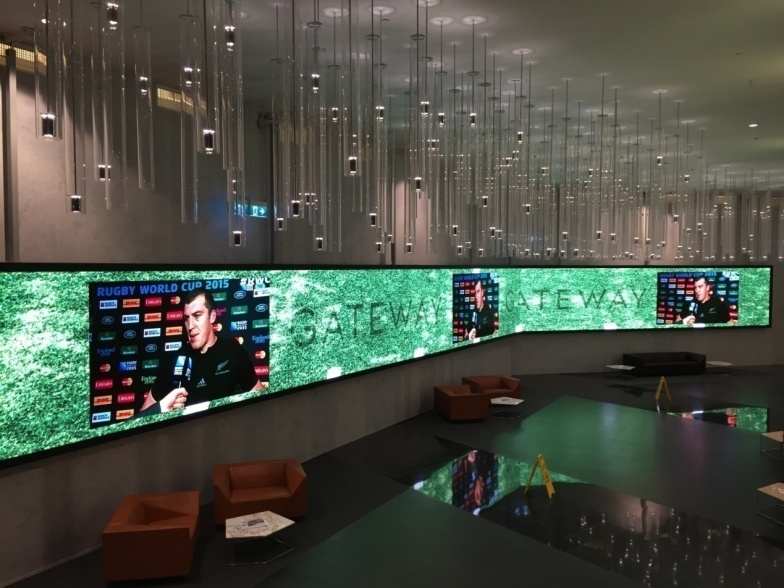 When it comes to outdoor applications, be it billboards, advertisements, building facades or score boards, users seem to have sound knowledge about their requirements and the suitable solutions for the same.
But for the indoor applications, many clients and customers have limited knowledge and seem to be rather confused when deciding the right product for their projects.
It's not that they don't know about the technology or the products but with the endless number of companies, all claiming to have the best solution, it can get overwhelming for anyone.
Though there are a few key features required for an ideal indoor LED display that a client or user should look for when choosing the right product for their project requirements.
Is the display solution in question, light weight? – It is very important for indoor LED cabinets to be light in weight, making them easier to install and handle. Nobody likes back breaking installation, right? - The lighter the LED cabinet, the lighter becomes the (if required) support structure. Hence, taking less space and adding to the beauty of the interior space rather than becoming a thorn in the eye of the viewers and onlookers.
Is the cabinet Slim? – The LED displays used in indoor application are required to be slim to maintain their elegance. It's a world of sleek designs and fat is not welcome. Also, slim LED cabinets can be used at project sites with limited space.
Does it make a lot of noise? – Now, nobody likes to hear the loud humming of a machine during a movie, in a theater, during a conference or a seminar. Outdoors the noise is hardly noticeable but indoor; the noise of the fans is amplified and is extremely annoying. A fan less design is an absolute necessity for indoor LED applications.
Is it convenient to maintain? – An indoor display must come with both front and back maintenance options. There are times when due to the tight space, back maintenance is not an option, for such projects a front maintenance system is required. On the other hand, some projects require back maintenance, so the screen must have that option available too.
Is it a quick fix? – be it front or back maintenance, if it is a tedious, complicated procedure, just to replace a module or change a data cable, it's not worth it. The simple every now and then required procedures need to be easy as pie.
What about the messy jumble of wires? – Cables and wires all over the place?! No, No. that's not going to fly. The LED cabinets need to have all their data and signal cables neatly tucked in and once again, neatly tucked in does not translate to inaccessible.
Now take all the above mentioned qualities and add high refresh rate, contrast ratio, 14 bit gray scale and low energy consumption and what you get is, the best solution for your every indoor application, UNILUMIN'S USLIM!
Die-cast aluminum cabinet makes USLIM light, slim and elegant, the no fan and low energy consumption make it all the more appealing, the neat back design tucks in all the cables and wires, while still maintaining the ease of access, the both front and back maintenance option makes it all the more desirable.
Unilumin's USLIM with its pixel pitch ranging from 2.6mm to 4.8mm is everything that a system integrator, end user or a viewer wants in an indoor LED display.