Unilumin seems to be on a roll these days. Just like a popstar, it hits the headline with one and another blockbusters. After installing the creative outdoor display in Russia, now our LED displays are bedazzling Australia.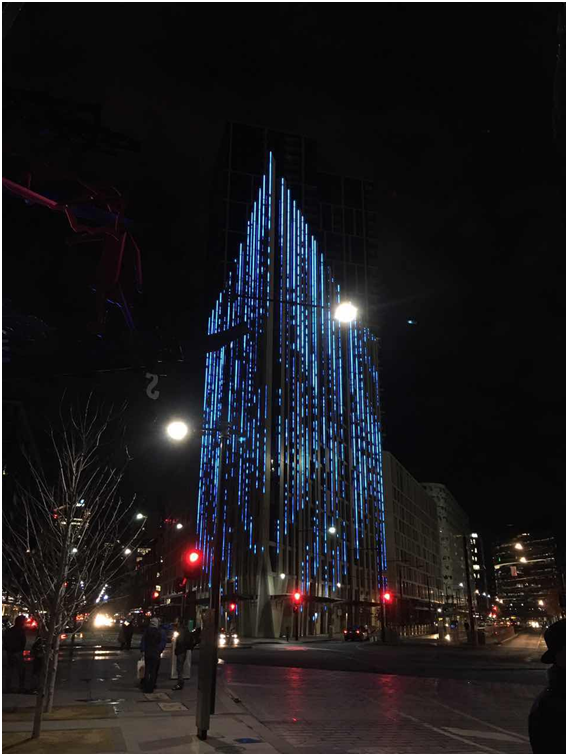 The brightest building in the entire Melbourne, Australia could only be the brightest with Unilumin's Ustrip, a creative outdoor advertising display. But it took more than just an outdoor display to make the 888 Collins the brightest in the city.
Do you want to know how the weather feels but get bored with the dull weather report? Then come to Collins Street, trust me, Ustrip can make your wish come true – just look at the tower and you can enjoy your talk with weather.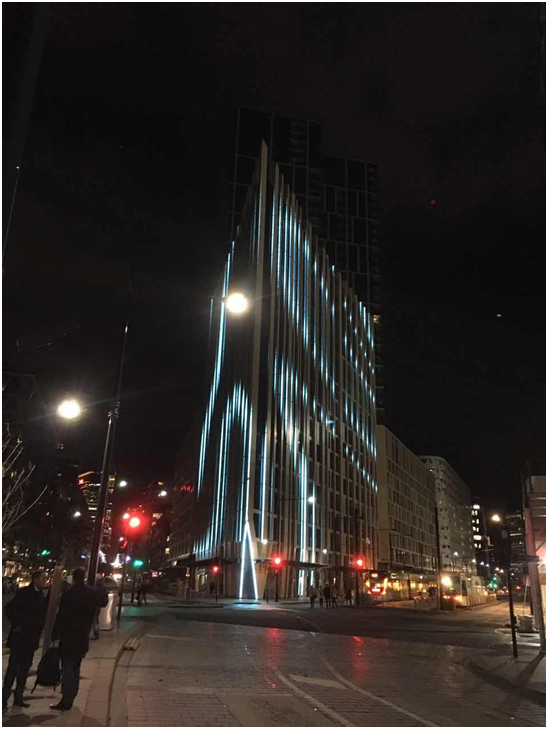 Concurred with what our client's requirement, Unilumin is also a green life upholder. Our high grey scale level makes sure that the light "is very gentle and not like a flashing light". Moreover, the building has 1530 Ustrips on it and they are entirely powered by bank of solar panels on the roof of the building that is a definite trailblazer in LED display.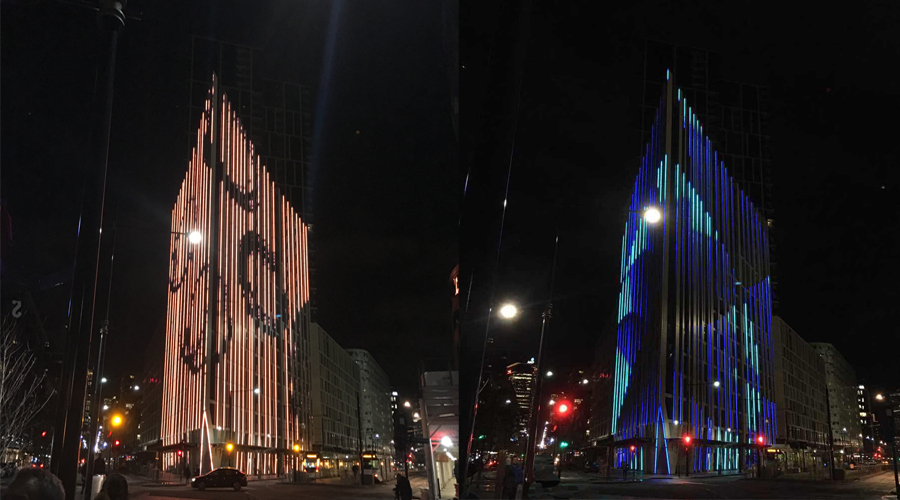 As much as we all at Unilumin are thrilled with our new success in Melbourne, in reality, we are just happy to help our customers realizing their dream projects.
For more information on the Melbourne's brightest building, please follow the link;
Melbourne's brightest building lights up
And for more information on the amazing Ustrip, please call Unilumin at +86-(0)755-29918999 or drop a line at salesunilumin.com