9th December, the concert "Hello China, My Chinese Dream" was grandly held in Hongkong Convention and Exhibition Center. This concert is organized by Chinese National Music Development Foundation to celebrate the 50 anniversary of Professor Tielin Jin's teaching career. Professor Tielin Jin is a Chinese famous national vocal music educator and the founding president of Chinese National Music Development Foundation. Many domestic famous contemporary vocal artists attended this concert, including Zuying Song, Zhang Ye, Yuqiang Dai, Jihong lv and Zu hai etc.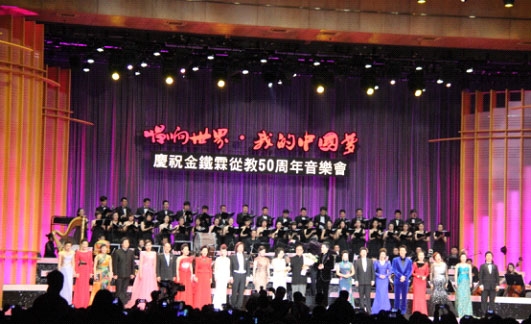 "Hello China, My Chinese Dream"Concert for 50 Anniversary Celebration of Tielin Jin's Teaching Career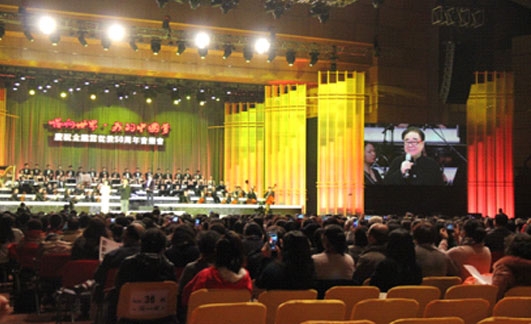 "Hello China, My Chinese Dream"Concert for 50 Anniversary Celebration of Tielin Jin's Teaching Career
The musicians attended this concert are the representatives of professor Jin's students in different periods. They are the leading musicians active in China. At the concert, the singers performed more than 30 songs in different styles and periods. Their wonderful performance expressed the gratitude to the teacher.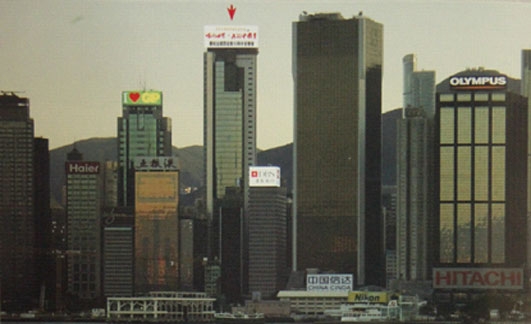 Unilumin Large Full Color Outdoor LED Display Supporting the Concert
It is learned that, to expand the influence, the organizer has produced much propaganda with huge LED display in Hong Kong Vitoria Harbour, before the concert. As the leading supplier of LED display solutions in China, Unilumin(Stock code: 300232) hadthe honor to be one of the sponsors for this concert with a ultralarge outdoor LED display for propaganda. This LED display settles down on the building roof of China Network Center, No. 333 Luoke road, Wanchai, Hong Kong. The screen with total area of 819.2 square meters has excellent and hight stable performance. It processes complete protection functions of dampproof, dustproof, anticorrosion, antistatic, anti lightning, over short circuit, over current, under voltage. etc which can avoid various problems may occur during use.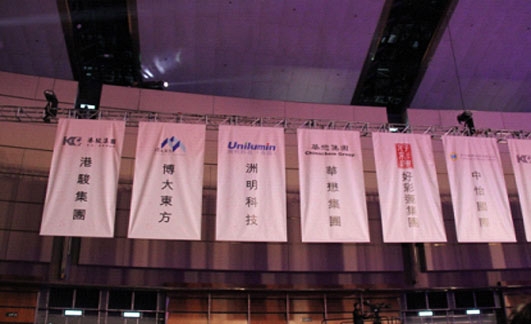 Unilumin Is One of the Sponsors for the Concert
From another point of view, the successful concert has not only shown the outstanding achievements of Professor Jin on education but also made stealth propaganda for sponsors. The organizer got good quality products and services while the sponsors obtained promotional opportunities, so it is really in a win-win situation. With a clear and strong brand awareness, Unilumin with a new force suddenly rises develops as the leading LED enterprise in China and has been widely accepted and approved by the market.