The 27th Universiade starts on July 6th in Kazan, Russia. More than 1000 contestants from 105 countries attended this Game. The Universiade has been greatly supported by Russian government and peoples. The President Vladimir Putin attended the opening ceremony and made an opening statement.
It is reported there would be 290 athletes from China in competition with global players. Beside the competition among athletes from various countries, it is also the war for LED display brands. Depends on the 3700 sq.m ultra large LED display project, Unilumin, Chinese leading LED display manufacturer, won the gold medal of "LED Display Project".
As introduction, Unilumin teamed with the subsidiary, Radiant Opto-Elec Technology Co., Ltd., pride themselves to provide the nearly 4000sq.m LED displays for the Kazan arena which became largest supplier of LED display for the Universide. The project consists of 3700sq.m LED mesh display installed on the wall outside main stadium and 300sq.m LED display for live broadcast in the stadium.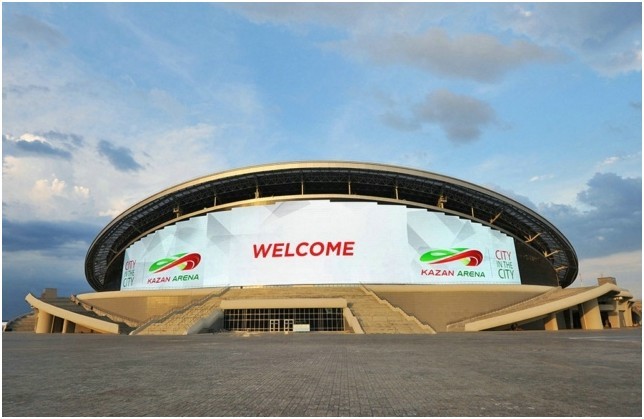 This game is another large-scale comprehensive World Games after afterwards Moscow Olympic in 1980. It is a good chance to check the capacity of Russia on holding large sale sports events. Meanwhile it can provides valuable experience for 2014 Sochi Olympic Winter Games and 2018 World Cup. So it is of great importance to Tatarstan event to Russia. So it has been paid much attention by the central government of Russia. It set strict demand on suppliers for this event.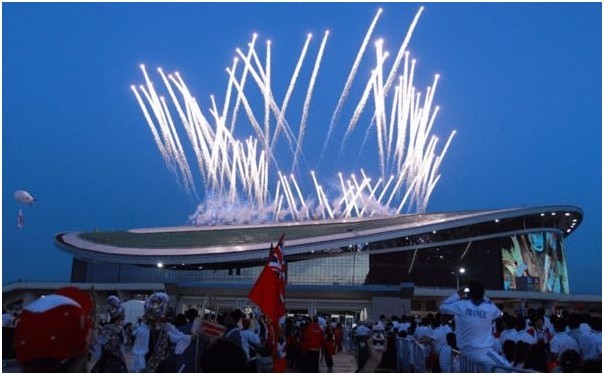 Considering the importance of this Game, has a high regard to the LED display project. For the LED mesh display project, Unilumin adopted Umesh P25 with Nichia chips for this arena. The whole screen features with mesh style design, light weight and fast assembly. Its high brightness and high grey scale as well as high refresh rate make the image quality crystal clear. IP65 rating ensures it all-weather defense.
Radiant,the owned subsidiary of Unilumin, is the first class supplier for creative LED display project,. in China. The products sell well in overseas markets. The most representative product Linx series LED curtain display amazed the Bon Jovi World Tour the Global Premiere of Skyfall etc. This time, Radiant supplied MC-12F full color indoor LED display will also has wonderful performance.
Taking the philosophy of earnest, strictness, initiative and effectiveness, Unilumin devotes itself to providing most professional LED displays solution and service to our customers worldwide. Many of Unilumin projects have gained good reputation, such as 2012 World Cup, 2012 London Olympic, 2011 Shenzhen Universiade, several displays at the World Expo 2010 Shanghai, rental displays for the special Olympic Games, sports displays in Stockholm Sweden, the display for the 60th national anniversary, etc.