Rivers is a dynamic church that offers both inspirational and practical biblical teaching with motivation for people of all ages, races and walks of life in Sandton South Africa.
Thanks for our partner in SA-Stage Audio Works, Unilumin LED Display illuminates the new auditorium of Rivers Church.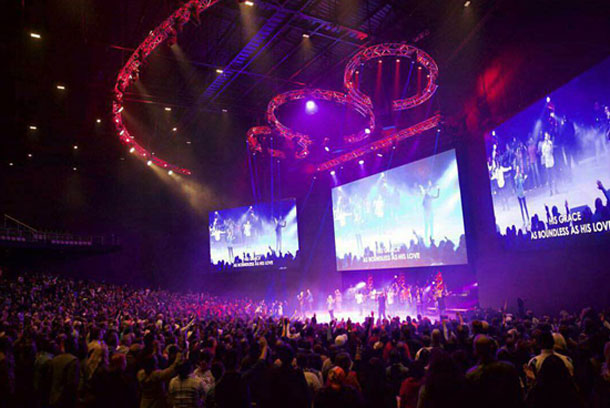 Unilumin provided one Utile4.8 as the middle main screen and two Ufix6 as ancillary screens for Rivers Church. The perfect combination of Utile4.8 and Ufix6 shows cool scene on site. The total area of Utile 4.8 reaches to 81.25㎡,and the two Ufix6 is up to 112.8㎡.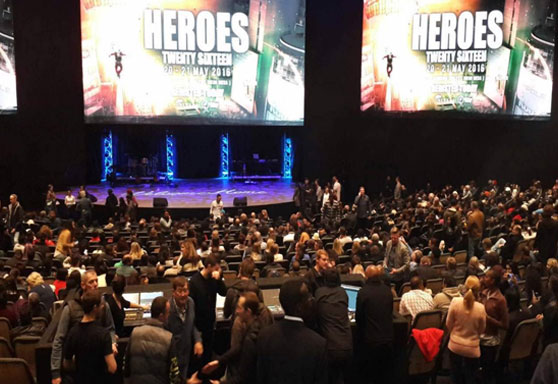 Utile4.8 indoor panel with the feature of ultra slim and slight cabinet can be easy for transport, mounted or dismounted quickly. Die-cast aluminum casing design contributes to seamless splice. Standard cabinet size enables combination of different pictures and it is easy to calculate the total area.
Owning to Unilumin's pioneer calibration technology, two Ufix6 screens present perfect visual effect; they can still keep stunning image quality many years after installation. Ufix6 is also a "green" product, 51% energy-saving which lowers operation costs significantly.
This great works cannot do without Stage Audio Works team. The installation for day and night, offering service within call, thanks for everything Stage Audio Works did for this project.All of these ensure a true nature color and good atmosphere of the scene bring a visual feast for audience as well.