From March 28th to 30th 2014, the world largest Jonang Thangka Imperceptibility Art Exhibition was grandly held in sky100 HongKong. Thangka, also known as tangka, thanka or tanka is a painting on cotton, or silk appliqué, usually depicting a Buddhist deity, scene, or mandala of some sort.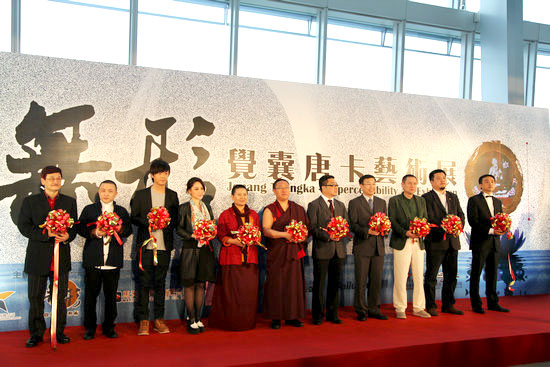 Thangka, a unique painting form in Tibetan culture, has been inscribed into world intangible cultural heritage by the UNESCO and won widespread attention from various circles around the world. In addition to paint and print, Thangka varieties include embroidery, brocade, tapestry, applique and pearl Thangka. Embroidery uses colored silk threads to make landscapes, figures, flowers, plumes, and pavilions among others. It has very high artistic value and religious value.
The Jonang Thangka exhibits for this event are from Shilun Temple, Nagel Temple and Buddhist Segal College, includes Palace Thangka and Temple Thangka, which were painted in Tang, Song, Yuan, Ming, Qing Dynasty and Modern. According to organizer, the Thangka of Guge Dynasty showed on this exhibition has unrivalled collection value.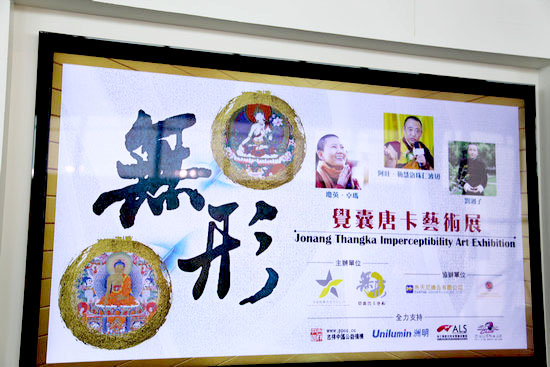 During this exhibition, besides the art value of Thangka, another impressing spot is the excellent combination between traditional cultural with modern civilization. And the most representative one is the Glass-free 3D LED display which is supplied by Unilumin. The clear and vivid images from the screen deeply impressed every visitor. With 3D technology, Unilumin LED display provide fully immersive visual feeling for the visitors and helps to develop insights of the traditional cultural. So it is the prefect combination between traditional culture and modern hight technology.