Broadcast studio backdrop display has been using DLP technology for long time, but things change as LED display technology goes to Ultra HD era.
The world largest broadcast event-NAB SHOW 2014 is held in Las Vegas from April 7-10, Unilumin UTV1.6 UHD LED display debut at this show and received hundreds of visitor in system integrating and broadcast field, many of the visitors showed keen interest to it.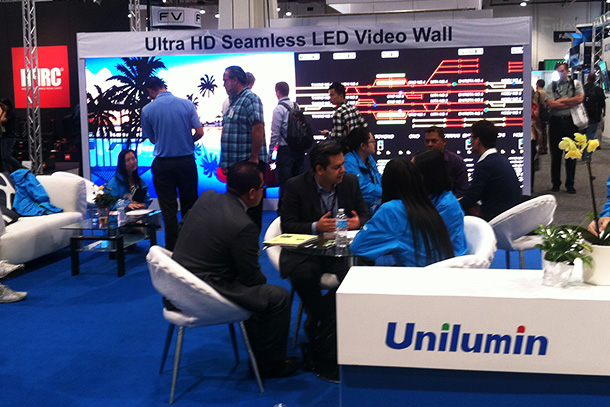 Leveraging crystal clear image, 16 bit grey scale, bezel-free and noiseless, Unilumin has done many TV studio projects in Sweden, Belgium, UK, Australia and China.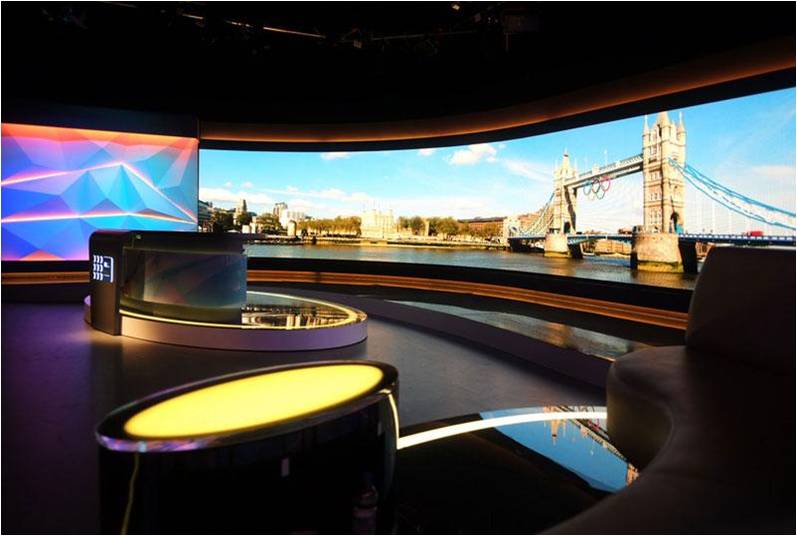 About Unilumin
Unilumin (SZSE: 300232) is the most reliable and innovative LED manufacturer based in China, with subsidiary in USA and office in Holland, Hong Kong, etc. Unilumin owns a national LED laboratory and has been awarded with 162 patents in LED display design, utility and so on. Unilumin adhere to channel marketing strategy and value partners to be the key for long term success. Welcome to join in "UNI" partner program.