Recently Unilumin's the latest Cinema Screen passed the tests of the Research Institute of DMC, Keio University—a DCI authorized agency and officially became a DCI-certified product. Unilumin has thus become China's first DCI-certified LED display enterprise, and gained full access to the opportunities of the cinema LED display market.
What's the internationally accredited DCI certification?
DCI, short for Digital Cinema Initiatives, jointly established by Disney, Fox, MGM, Paramount, Sony Pictures, Universal and Warner Bros. in March 2002, is an organization of Digital Cinema System Specification focusing on the development of open architecture. Digital film systems or products without DCI certification can't be applied or promoted in the cinema market.

Passing rigorous tests in technical indicators, safety, reliability and quality control, Unilumin Cinema Screen has obtained the DCI certification, showcasing its world-leading technology in LED cinema screen!
Comparison of LED Cinema Screen and Projection Technology
Compared with the dominating film projection technology, LED displays have advantages in brightness, color, resolution and size. For audiences, LED displays provide a more comfortable viewing experience brought by higher brightness, HDR display, greater color gamut, greater picture uniformity and 4K/8K resolution. For film producers, LED displays can bring HDR into theaters, providing the possibility of innovation in film shooting and production techniques. With cost reduction and technological breakthroughs, LED displays will increasingly replace projection screens and become the mainstream of cinema display market in the future.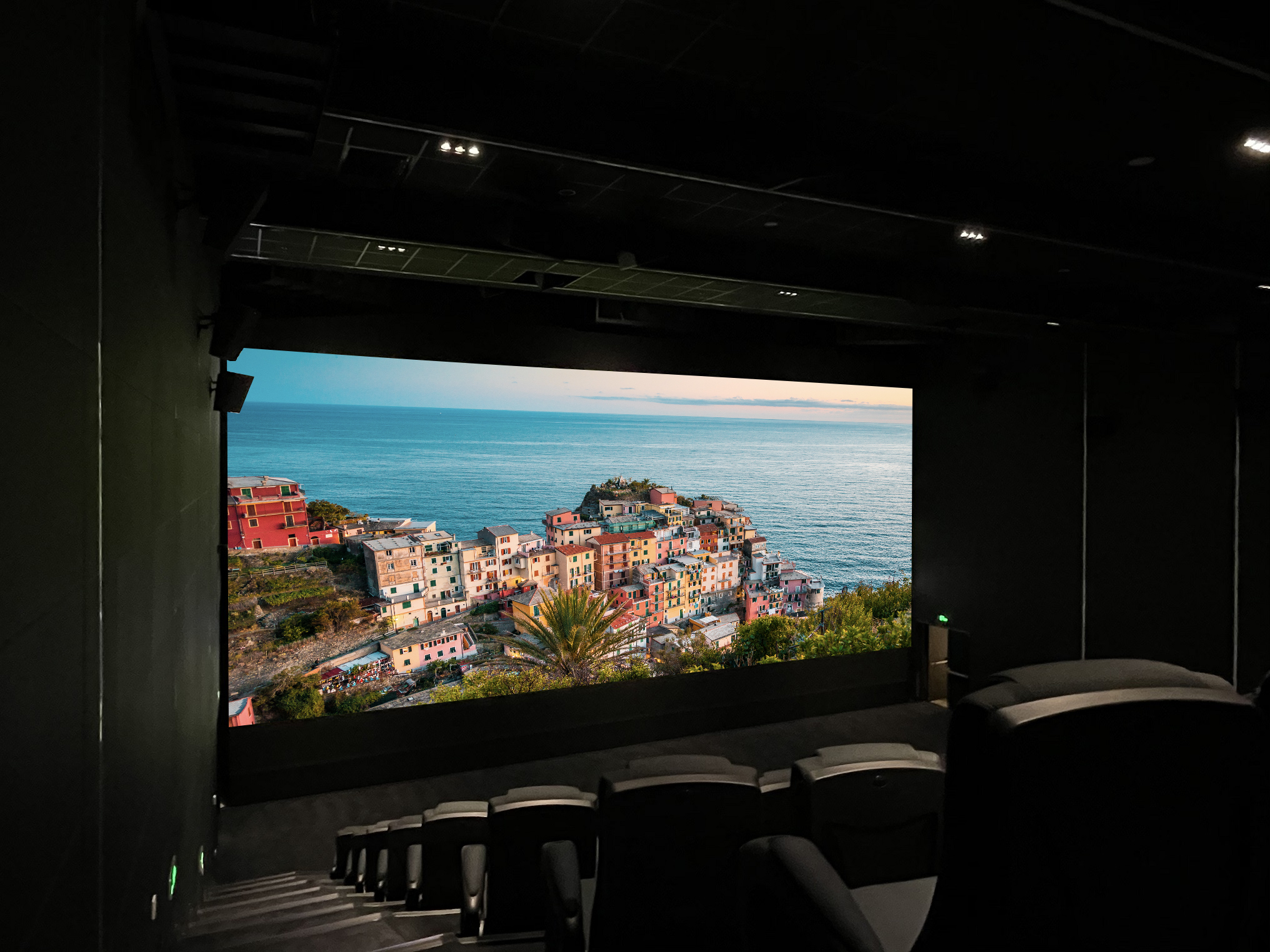 ▲Application scenario of Unilumin's the latest Cinema Screen
Unilumin's the latest Cinema Screen offers outstanding display performance with a 4K resolution of 4096*2160, DCI-P3 color gamut, and a super contrast ratio of 40000:1. This product boasts an extremely high localization level, which is reflected in main hardware such as LED display and cinema playback server and software such as play control system. The proprietary key technologies of this product can realize the independent control of the industrial chain and greatly reduce the cost, laying a solid foundation for the popularization and application of LED cinema screens.
Cinema Development Trends from 2020 to 2026
More than 100,000 installed cinema screens are expected to be replaced in the next five years following 2020, TrendForce revealed while citing cinema projector leader Barco's analysis of cinema trends from 2006 to 2026. The future cinema market will present the premium viewing experience achieved by laser projector and LED display in combination with the overall service solution, and enter a growth period.
Demand for High-end Cinema Screens from 2020 to 2023
Due to fierce competition in the cinema market, there will have been a total of 200,000 cinema screens by 2023. Furthermore, it is expected that one out of eight mainstream standard screens will be converted to premium screens by 2023, generating about a total of 25000 to 35,000 premium screens. The key drivers are consumer demand for differentiated experiences and permission for ticket price rise.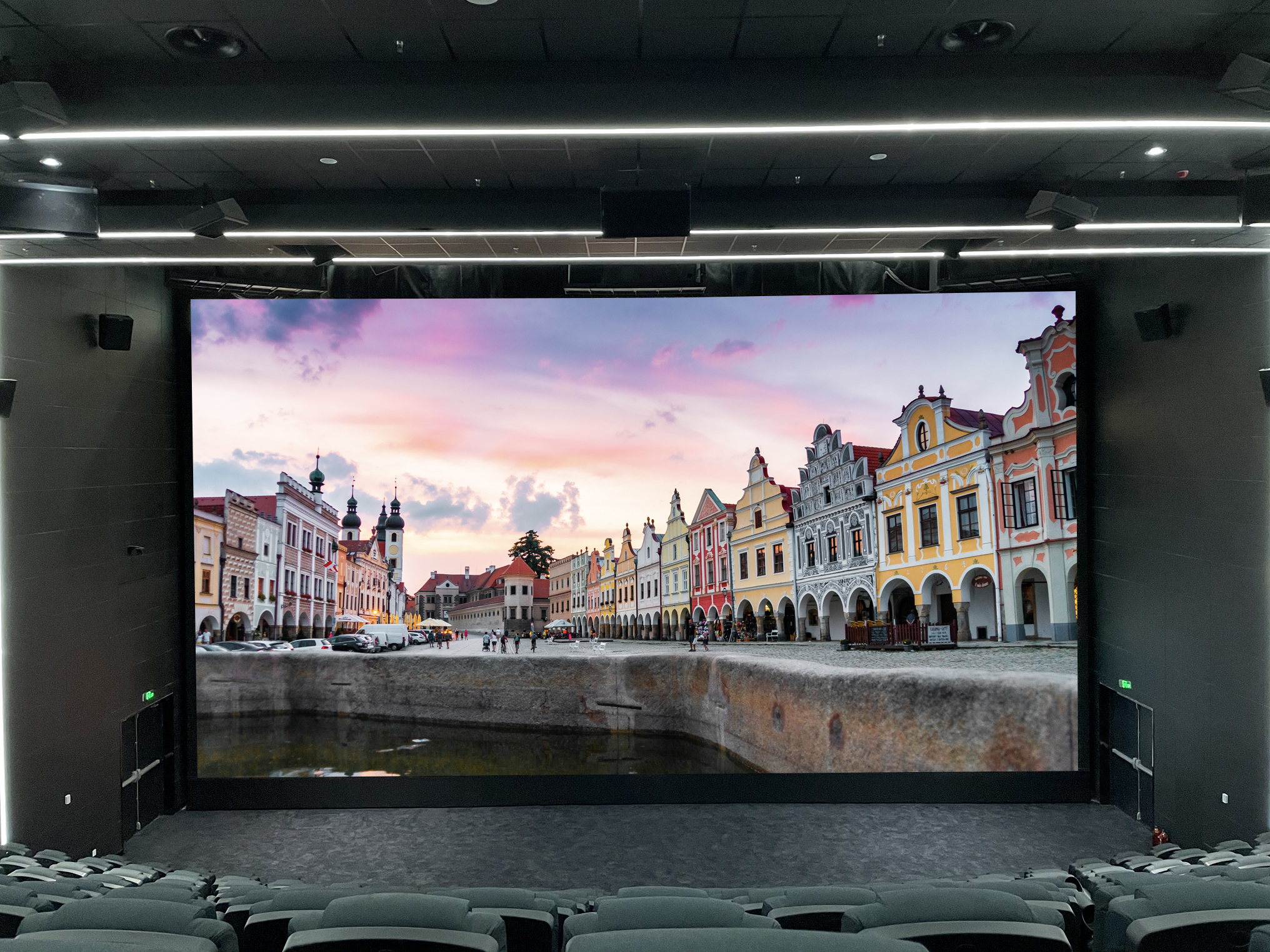 In terms of image display, HD cinemas will be the market for projector manufacturers and LED display manufacturers. The trend of image display is bound to be high resolution 4K or even 8K, and laser projectors offer high resolution and high lumen projection capabilities. LED displays can easily achieve high picture update rate, high resolution and high dynamic range images, so they are gradually penetrating into the cinema market.
Unilumin Building a Comprehensive Presence and Working on Cinema Display Market
As a leader in the LED industry, Unilumin has made an accurate judgement on the LED cinema screen technology and market development trend, and long worked on the cinema display market.
On the one hand, Unilumin has practiced the concept of innovative development, and has always focused on LED display technology and product breakthroughs. Moreover, Unilumin has attached importance to the in-depth integration of 5G, 4K/8K, 3D and other high-format film technologies, actively promoted the application of LED displays in cinemas, and driven the application of micro-spacing LED displays in cinemas on the product side and application side.
On the other hand, Unilumin has actively carried out external cooperation. Through win-win cooperation with the world's leading enterprises in digital cinema equipment, Unilumin has launched joint development and promotion programs of cinema LED displays and solutions, laying a technological and market foundation for the booming of the cinema display market.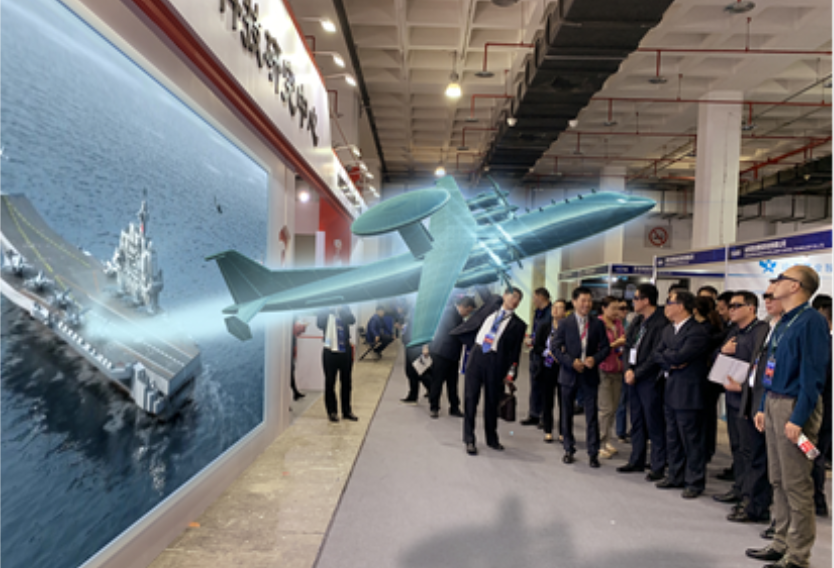 ▲Unilumin 3D LED display application
This DCI certification marks the latest achievement of Unilumin's efforts in the cinema display market. In the future, Unilumin will continue to focus on the innovation of LED technology, vigorously promote the application of LED display products in cinemas around the world, and provide people with a better audio-visual life with higher quality display images and immersive viewing experience.