Working with our client, Unilumin supplies ultra high density LED displays for 2015 UK election. (seven pieces, 71.42sqm)
The United Kingdom's general election on Thursday is described as the most uncertain in decades. The supporting rate of the Labor party and Conservative Party falls in the range of 30% to 36% in several different polls in the past five campaign weeks. And two parties' supporting rate only differs at 1%. Some even predict that collision government with small parties is inevitable.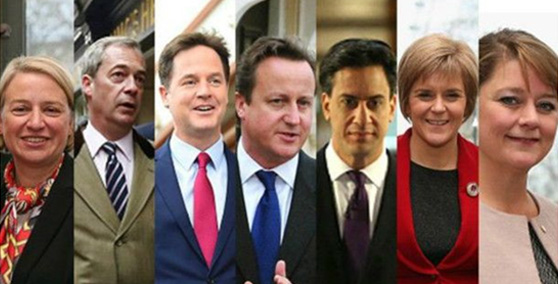 16th April, Over 4 million people watched the final TV leader debate of a knife-edge election campaign in Britain on Thursday night. While Cameron stayed away from this last debate, he left the other five parties to go head to head in the live debate on BBC1. They clash with each other over a range of priority issues, including the reform of the National Health Service (NHS), immigration, the nuclear weapons, economic agenda and Britain's membership in the European Union.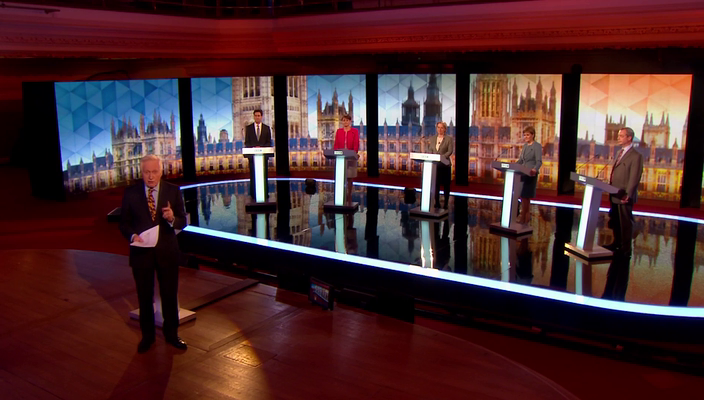 It is really a tough game. By 11th May, the conservative party won 331 seats out of 650, just a little above half to form a majority government. Congratulations to Cameron and the Conservative Party.
The LED display provided for the election is Unilumin UHD screen UTV2.5. With ultra high pixel density and ultimate visual impact, it delivers excellent image uniformity and shines the most gorgeous view of the Big Ben and Tower Bridge on the screen.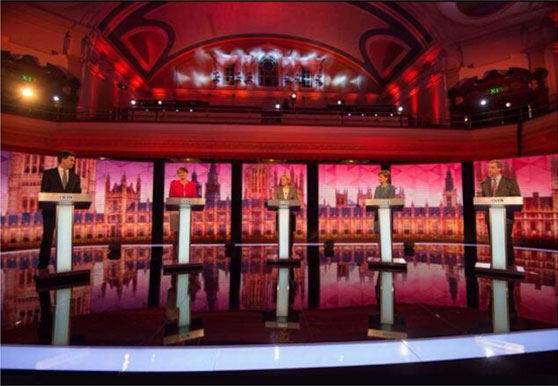 Not all display is so lucky to background the UK general election. The client, who usually cooperate with BBC and SKY TV seeks partner with his English science rigorousness and pursuit of elegance and perfection. Among three main manufactures in China and several abroad, Unilumin stands out with high-quality product, customized plan and superior service.
The new matt surface is optimized for on-camera. And the stunning detail and vibrant high contrast ratio images are presented against low brightness and low reflection, to avoid any improper image repeating Nixon's Waterloo. (In 1960, Richard Nixon failed the president election mainly for his improper image on TV debate) The silent operation offers a good environment for the candidates to be heard and the audience to think and make their mind.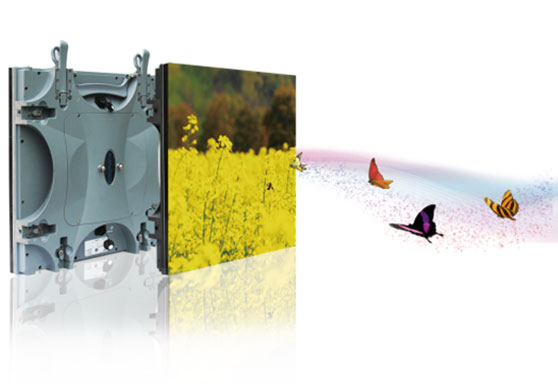 This is not the first time for Unilumin Group to march into high-end display market. In London Olympic Game Broadcasting Room, Belgium Parliament election broadcasting room, Sweden national TV station, and Australia Today show etc, you may also notice Unilumin display doing its job to embellish such national events and help build the nations' image in the world arena.
Please feel free to contact us to know more about Unilumin UHD LED display.