"European Cup in 2012", the highest level football event in Europe, is proceeding at full steam in the National Stadium of Warsaw, Poland. Four of Unilimin's LED displays with high refresh rate are hanging on the central top of the venue. What is displaying in the LED screens is closely tied to the emotions of football fans all over the world, making them extremely excited and enjoy the most wonderfull time.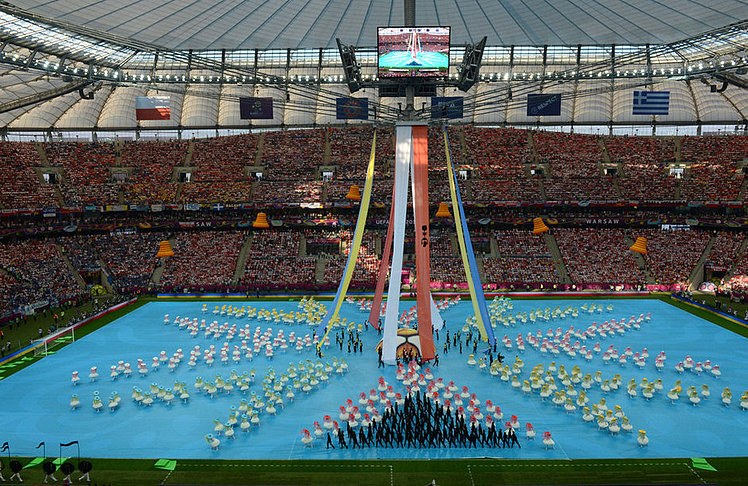 These four LED screens face four different directions, broadcasting the live event from multi-angle with full view. Using high refresh driving chips, the LED screens have high refresh rates, They can present very clear pictures. Meanwhile, live broadcasting is availiable with no scanning lines, with colors of the images being consistnet.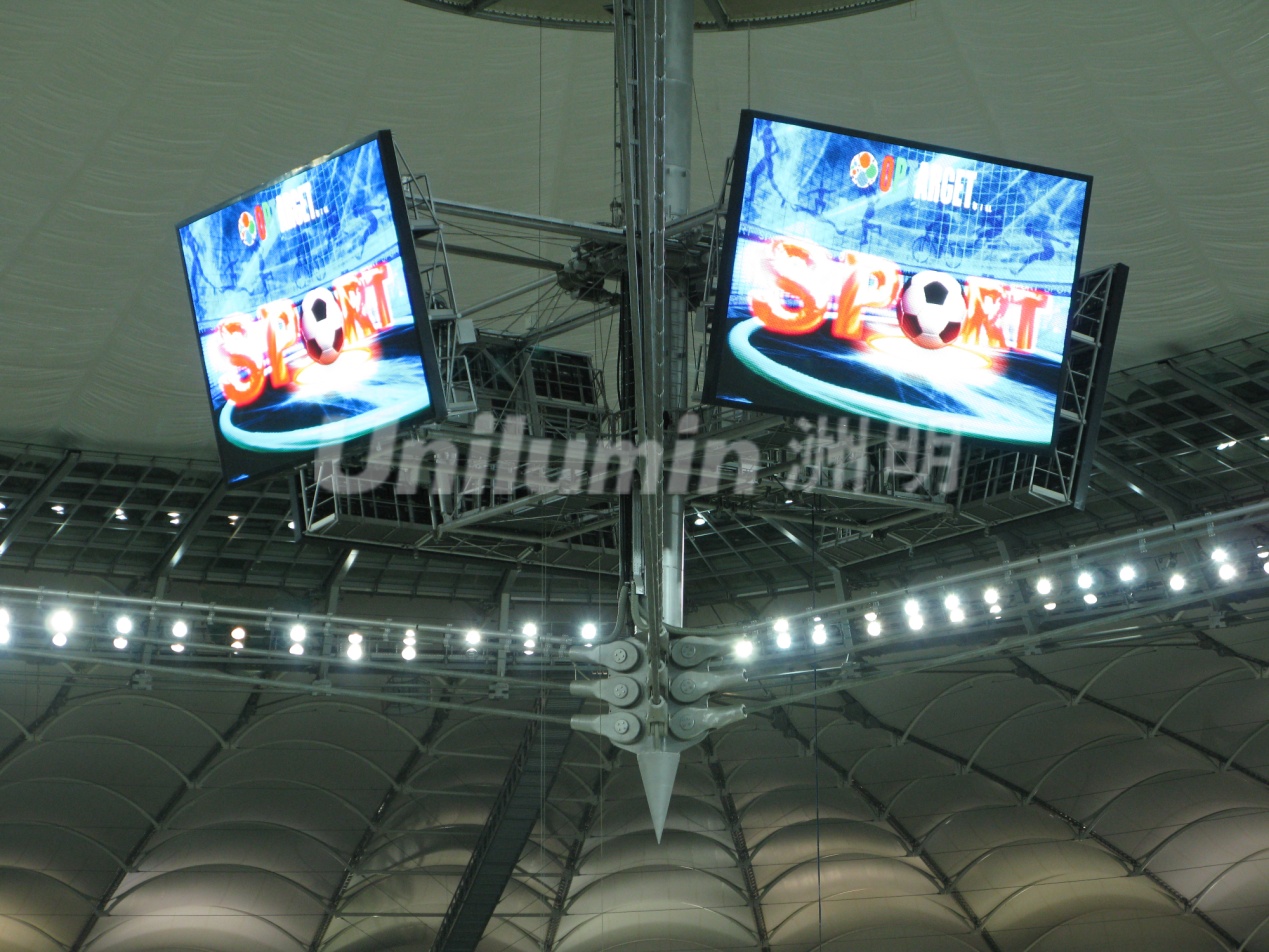 According to the installation requirements in the project design, the load-bearing of stadium base has its limits, so there is no additional frame structure. Unilumin's displays adopt lightweight materials to guarantee the stability of impending installation. In the meantime, the whole screen can go up and down, the viewing distance is also adjustable, therefore, the viewers sitting in the auditorium can watch the fierce competition in both near and far places. The waterproof grade of the cabinets reaches IP65, no matter it is the front of the cabinets or the back. The LED screens are windproof, waterproof, dustproof, and anticorrosive even without additional frame structure, thus making the European spectacular event a complete success.