What is your plan for the next week? Bury yourself into tiresome works? Handle knotty business affairs? Replay numerous junk e-mails? No, it is not a right schedule for you if you are a football fan. No matter how busy you are, you will put them aside. Because 2018 FIFA World Cup is around the corner! Four years of a World Cup will be held in Russia this year from June 14th to July 15th. There are some guides of game-watching brought by Unilumin for worldwide football fans.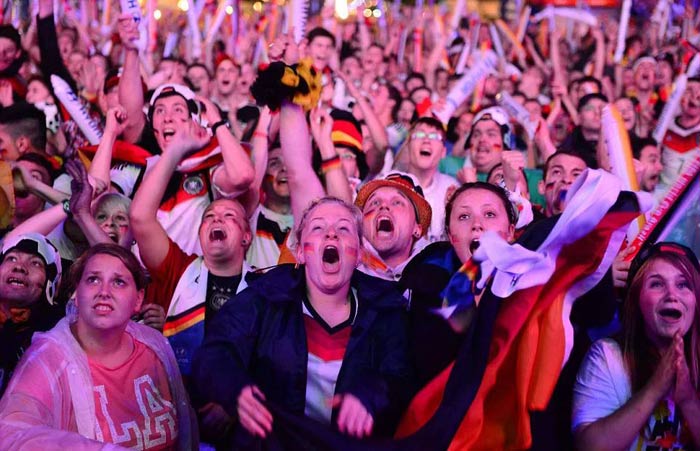 As the most attractive part of infrastructures in the football stadium, super large LED screen is the only way for thousands of fans to keep up the pace of the football field. Unilumin is honored to be LED display solution provider of the 2018 FIFA World Cup in Russia, and the flagship products from Unilumin will be shown to worldwide fans at the four stadiums: Luzhniki Stadium, Kazan Stadium, Mordovia Arena and Samara Arena.
Luzhniki Stadium
Host City: Moscow
Project: Stadium Reconstruction
Capacity: 80,000
Location: Luzhniki Sports Complex
Home Team: Russia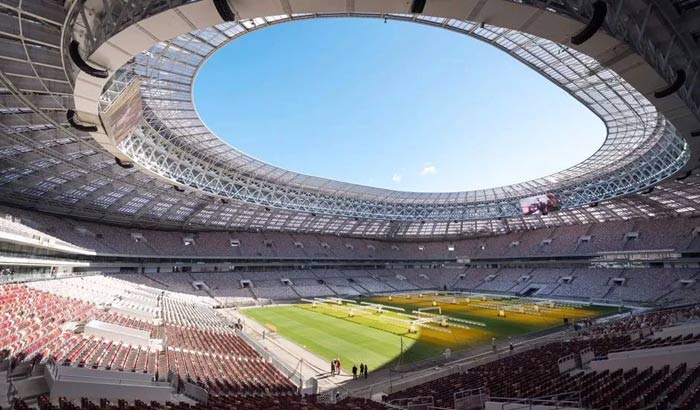 Luzhniki Stadium (стадион «Лужники»), the total seating capacity of 80,000 makes it the largest football stadium in Russia. Luzhniki Stadium will be the main venue for FIFA 2018 World Cup to host the Opening Match, a semi-final and the Final. For this stadium, Unilumin provides a hot product from its Fixed LED Display series — Usurface. This 350m² (3767.37sq.ft) LED screen integrates the display functions of live broadcast, match score and player information, HD slow-motion playback in real time, advertisement, etc.
Kazan Arena
Host City: Kazan
Project: New stadium
Capacity: 45,000
Location: Chistopolskaya Street, Novo-Savinovsky district
Home Team: Rubin Kazan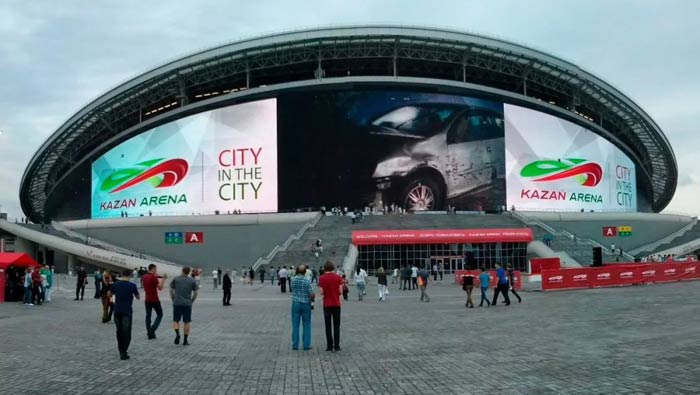 Kazan Arena (Казань Арена), a UEFA Category 4 Stadium, has a unique design of the largest outdoor screen in Europe to host four group games, a Round of 16 match and a quarter-final. This stadium is installed with 3560m² (38319.52sq.ft) screen from Umesh — a professional product from Unilumin's Fixed LED Display series that meets the high requirement in outdoor stadium, exceeds the size limitation and successfully achieves the seamless splicing. Live broadcast of matches can be enjoyed outside of the stadium via the Umesh.
Mordovia Arena
Host City: Saransk
Project: New stadium
Capacity: 44,000
Location: The Insar river basin
Home Team: FC Mordovia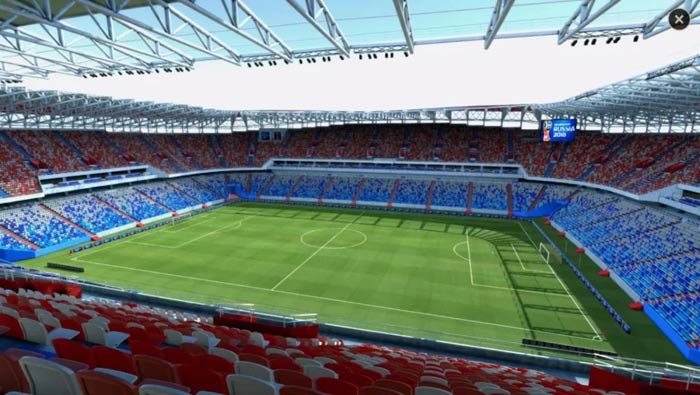 Mordovia Arena, a new football stadium has a seating capacity of 44,000 that will host games in Groups B, C, G and H. After this World Cup, Mordovia Arena will be home to FC Mordovia. The stadium is also installed with Usurface LED screen, which will present the live broadcast of the match information, highlight moments, etc.
Samara Arena
Host City: Samara
Project: New stadium
Capacity: 45,000
Location: Radiotsentr district
Home Team: Krylya Sovetov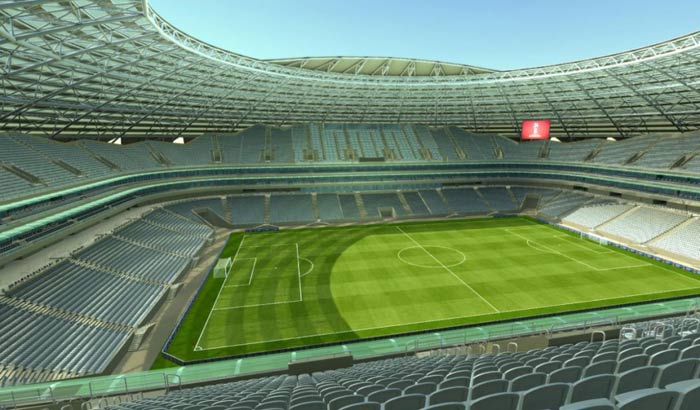 With a seating capacity of 45,000, the new stadium will host four group games, a Round of 16 match and a quarter-final. After Russia 2018, Samara Arena will be home to Krylya Sovetov, a club that has made a number of appearances in Europe's club competitions. For the Samara Arena, Unilumin provides 320m² (3444.45sq.ft) screen of Ustorm — a classic product from its Fixed LED Display series to help thousands of fans enjoy this carnival.
Unilumin will accompany with the world's football fans to enjoy this sports feast from June to July and bring more wonderful info of 2018 FIFA World Cup to you. Come and share the passionate football moments with Unilumin by @Unilumin Group on Facebook, LinkedIn, Twitter.
Part of data from FIFA.com
All rights reserved. If reproduced please indicate the source.