The world-renowned audiovisual and system integration exhibition - Integrated Systems Europe (ISE) was successfully concluded on May 13th, 2022, Spanish time. With an open and win-win display concept, Unilumin focuses on terminal application scenarios and creates a multi-scenario solution that integrates Metasight by means of cutting-edge products and leading technologies, warmly welcomed by industrial experts and partners.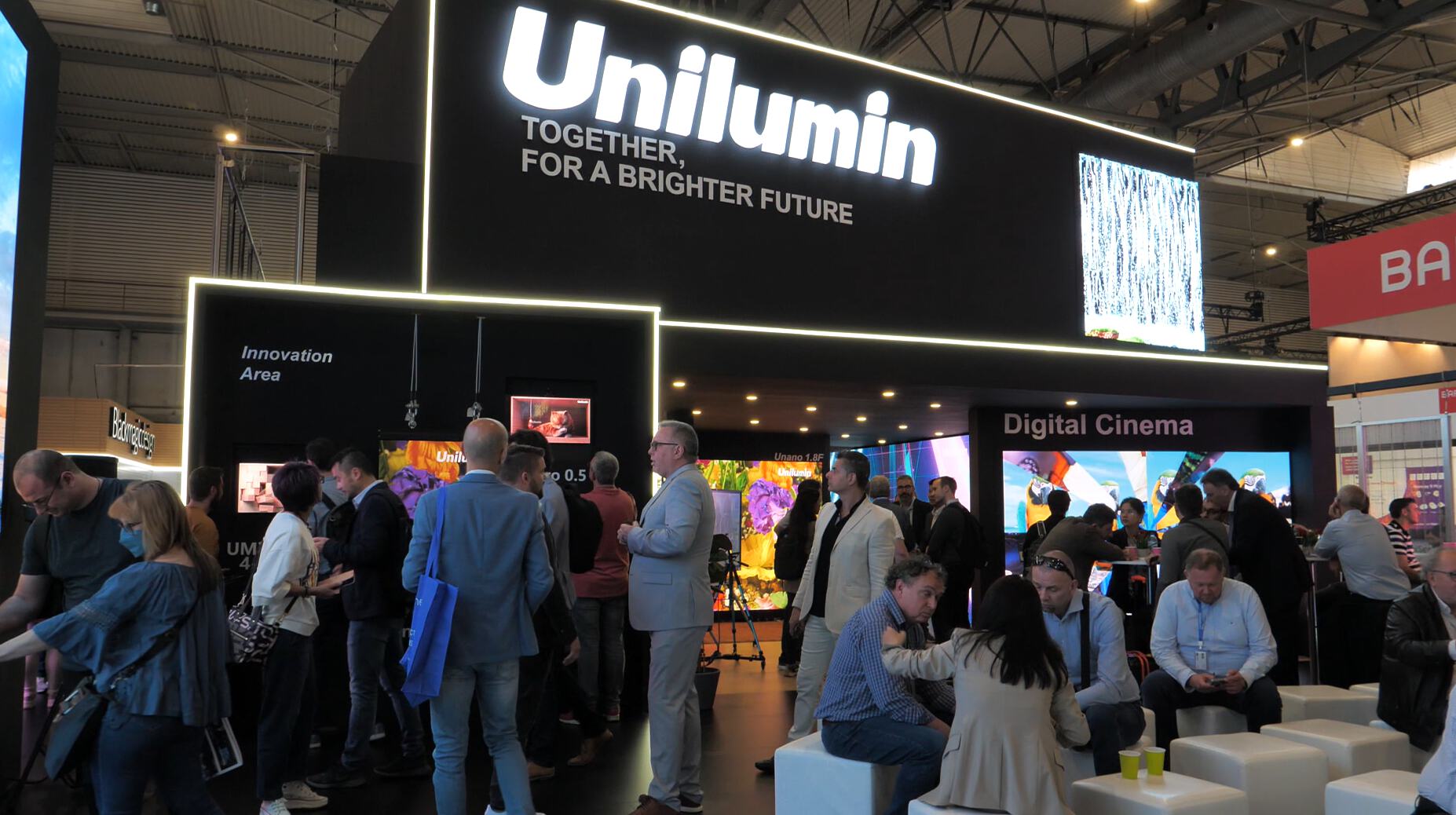 Metasight Conference-Defining Metasight to Gain an Advantage
On the first day of the exhibition, Unilumin held a Metasight conference and took the first initiative in proposing the concept of Metasight, which was released globally. The Metasight is not an exclusive concept of Unilumin, but an ecosystem formed by Unilumin and its partners. Light and display share the same source as an image is displayed by light. The Metasight is based on LED semiconductor technology. It is an eco-tech industry that combines intelligent control, software definition, IoT interconnection and centralized control management with content creativity and art design, providing users a professional, comprehensive and industry-level scenario solution. Unilumin has shown some classic light display cases on the site, including the opening ceremony of the 2022 Winter Olympics, the breathtaking CCTV Spring Festival Gala, and the Saudi Carnival project, giving an all-round explanation and description of the new future of Unilumin Metasight.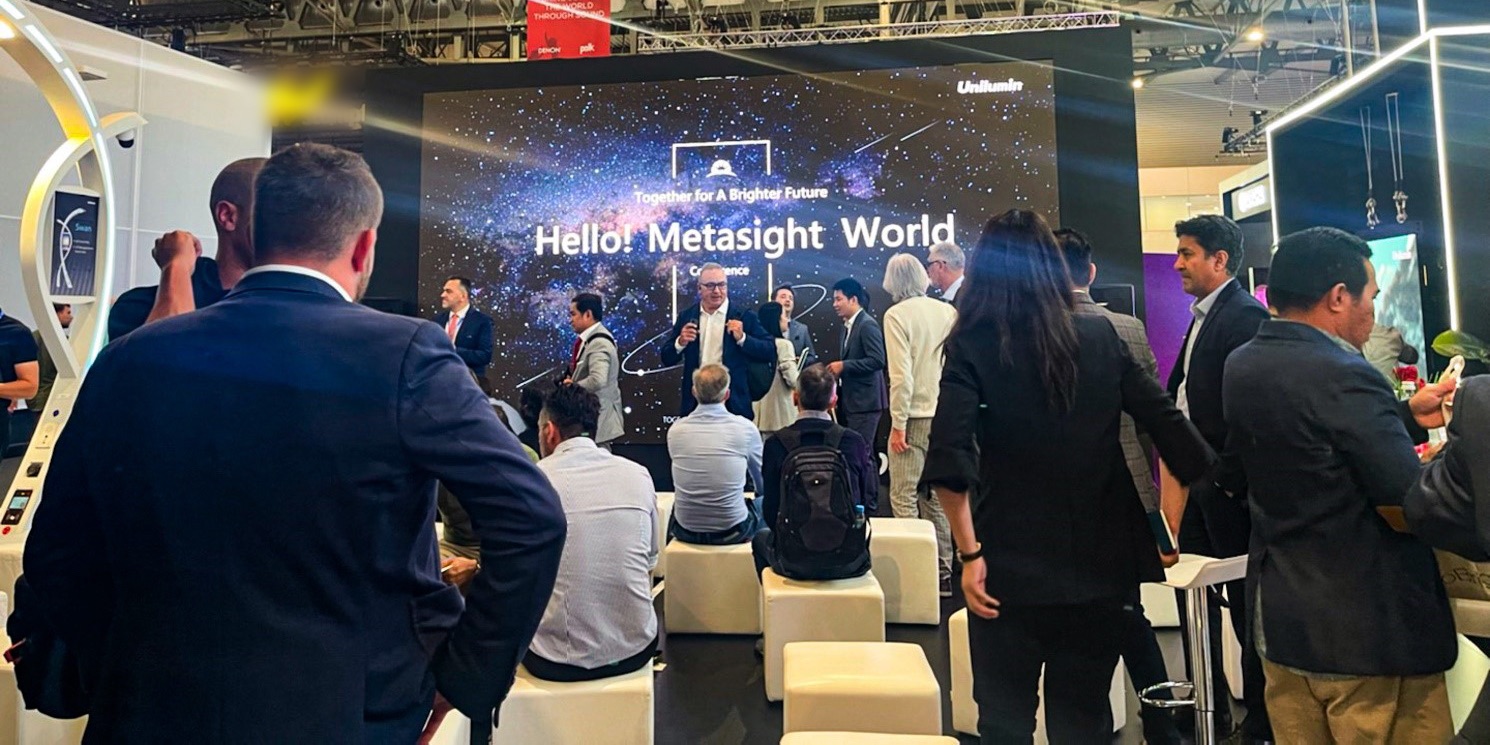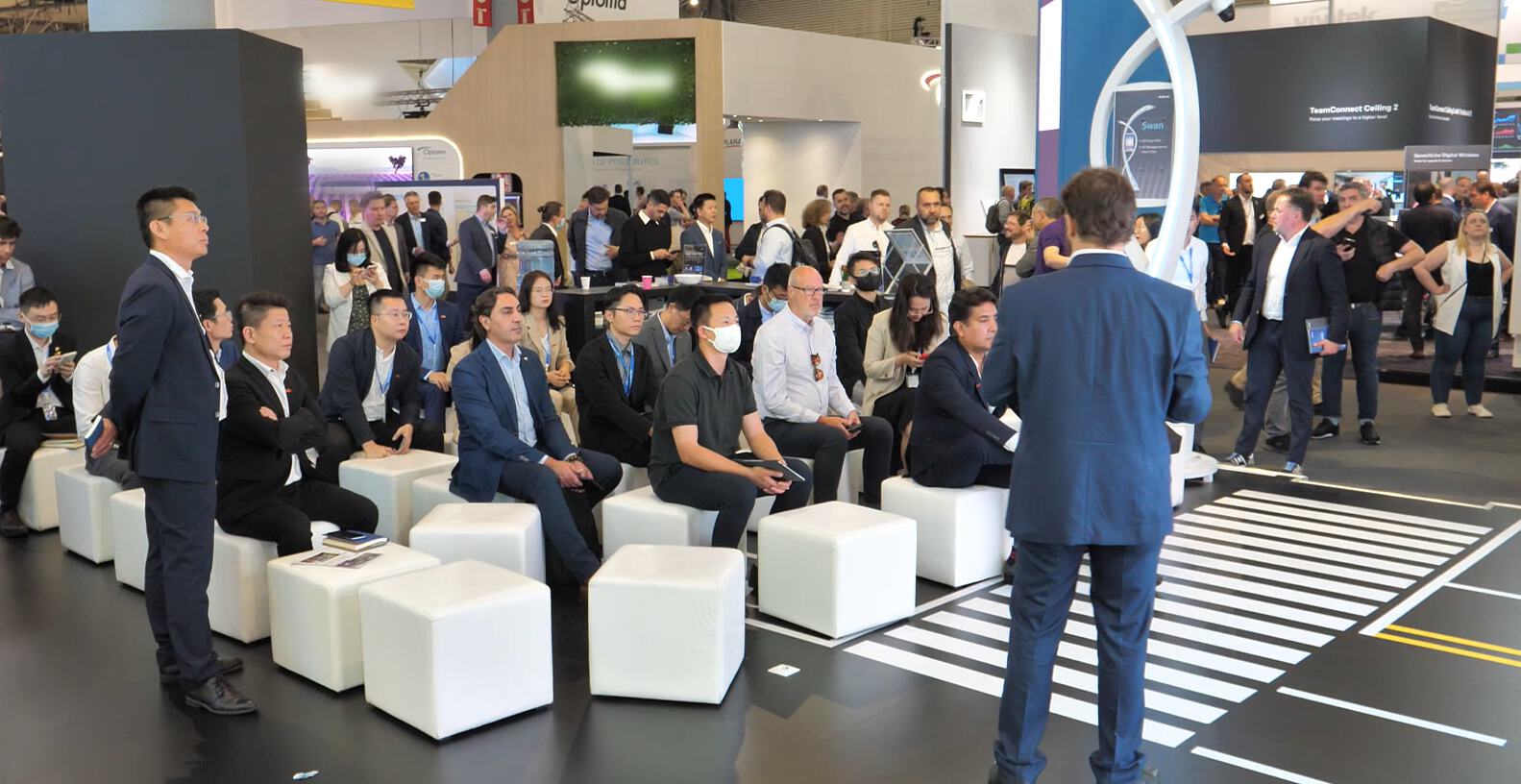 Highlights of Metasight: "The Red Dot: Best of the Best Award-Winning" Product
Usilm-O, which is positioned as a high-end rental small-pitch product and the first Red Dot Best of the Best Award winner in LED industry, has become the "eye-catcher" of the booth, attracting a lot of attention from exhibitors on the second floor. By using shadow effect and perspective relationship of two-dimensional image, the LED screen folds the image so that the viewers can experience the three-dimensional visual effect without the aid of equipment. With Usilm-O becoming one of the most popular commercial applications in recent years, Unilumin has formed a unique advantage in completely independent programs and teams covering hardware, software, content production and interactive technology in the field of naked-eye 3D.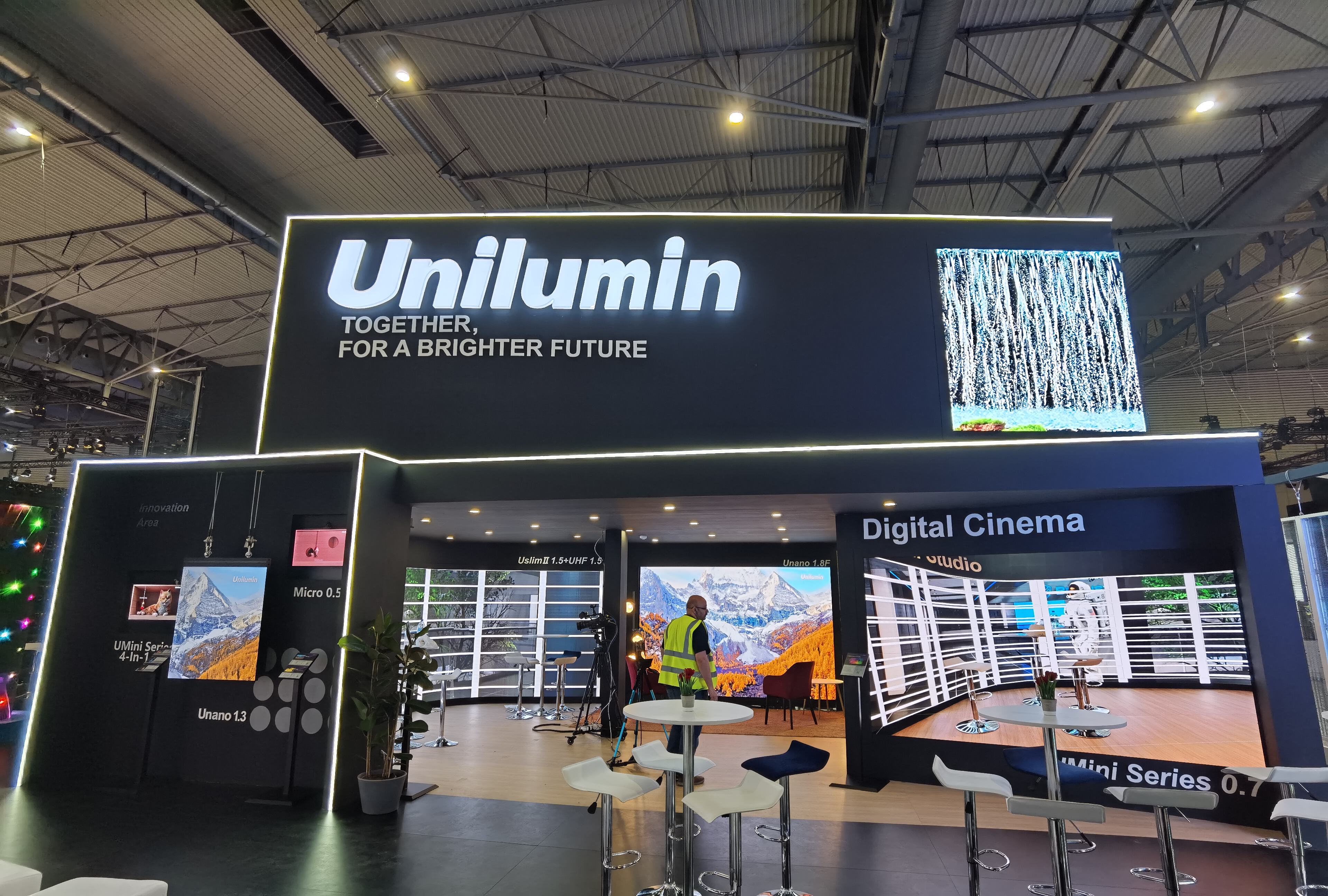 Highlights of Metasight: "Smart City" Solution
The intelligent traffic scenario composed of Unilumin USH, UpanelS II0.7 display and smart poles possesses over ten functions including smart lighting, Wifi, 5G, environmental monitoring and dynamic display. It can offer an intelligent traffic control system with independently-researched-and-developed software and hardware to realize the functions of big data management, one-screen overview and on-screen operations. The system provides an easy solution for data visualization and intelligent control interaction, promoting the urban intelligent operation and management. The large, ultra-high-definition 8K screen of UpanelS II in the system has become the brightest highlight of the Unilumin booth depending on its advantages such as the seamless structure, low brightness, high gray, high contrast, 120Hz high refresh rate and high-quality color reproduction.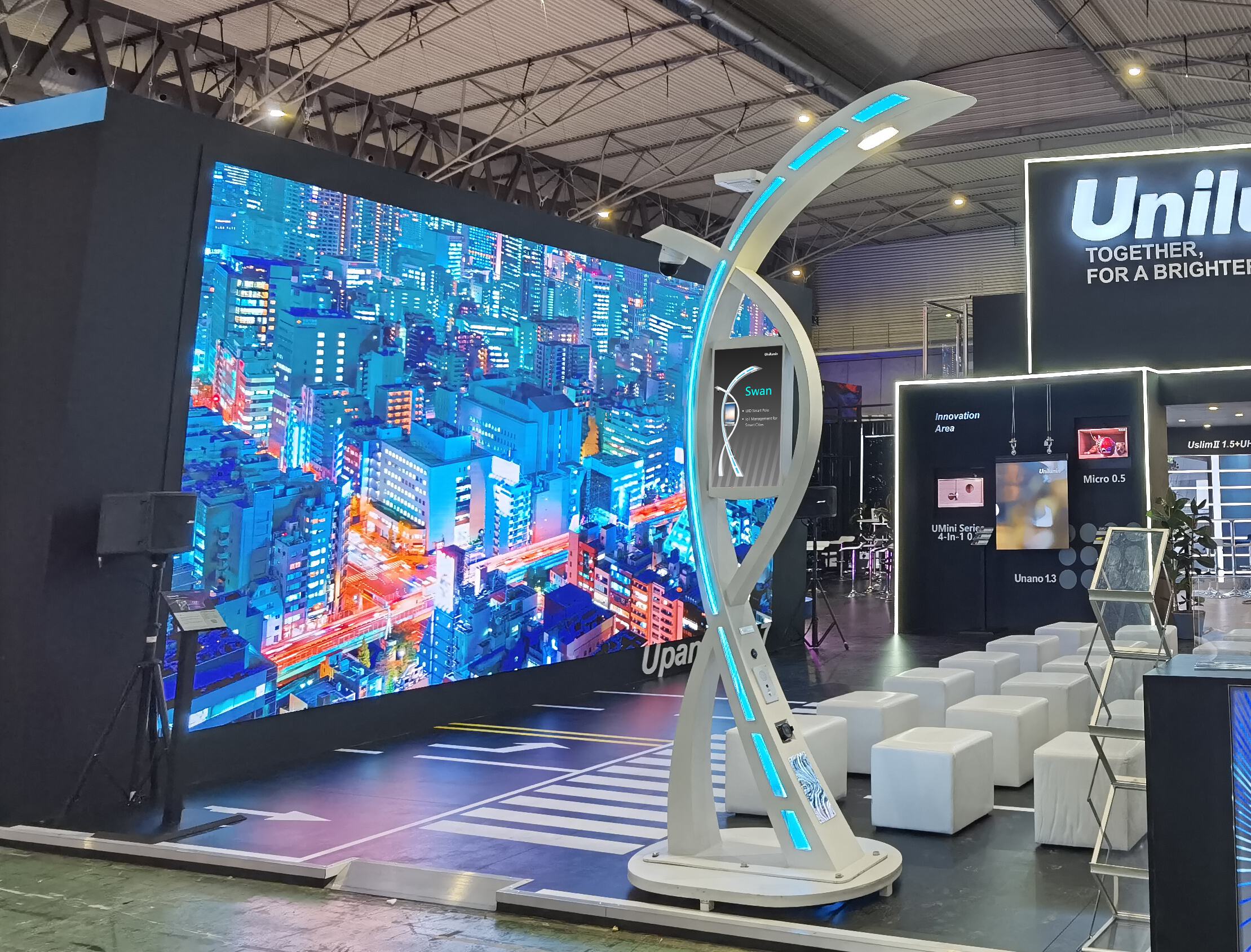 Highlights of Metasight: "Film and Television Integration" Solution
With high interactivity and high immersion, Unilumin's immersive virtual scenarios are widely used in radio and television, new media, education, industrial design, theme venues, virtual simulation, film and television shooting, virtual simulation teaching, scientific research laboratories and other places, successfully completing the DCI certification, by which turning Unilumin into the first LED company which has passed the DCI certification in China. The booth has built a unique immersive virtual simulation scenario through the comprehensive scenario of film and television integration created by UminiII 0.7, UsilmII 1.5 and UHF1.5, achieving a seamless integration and switching between virtual and real scenarios. The effect of souvenir photos taking in landmark scenarios with corresponding props can be competitive to that in real places, providing participants an immersive experience of "what you see is what you get".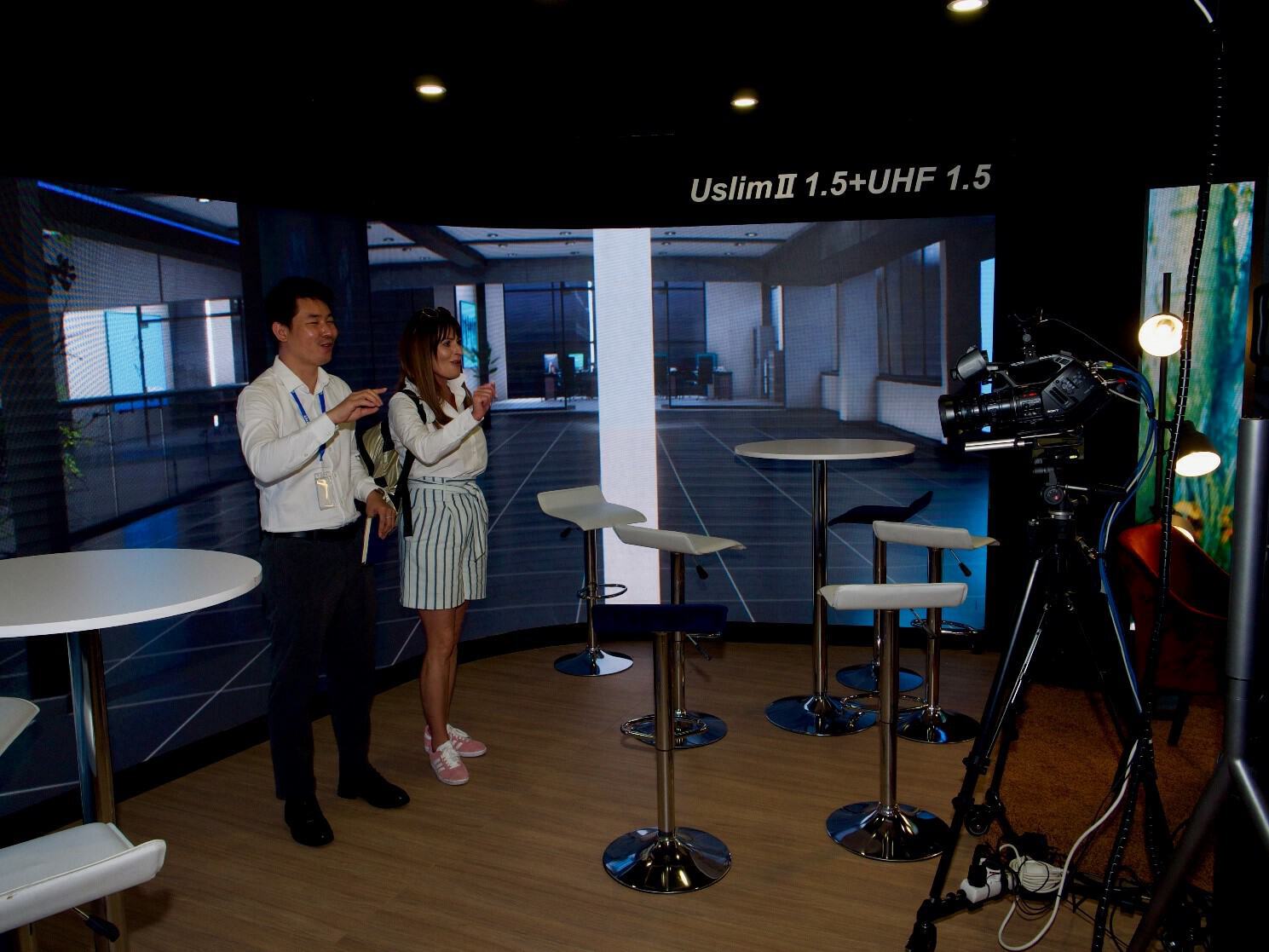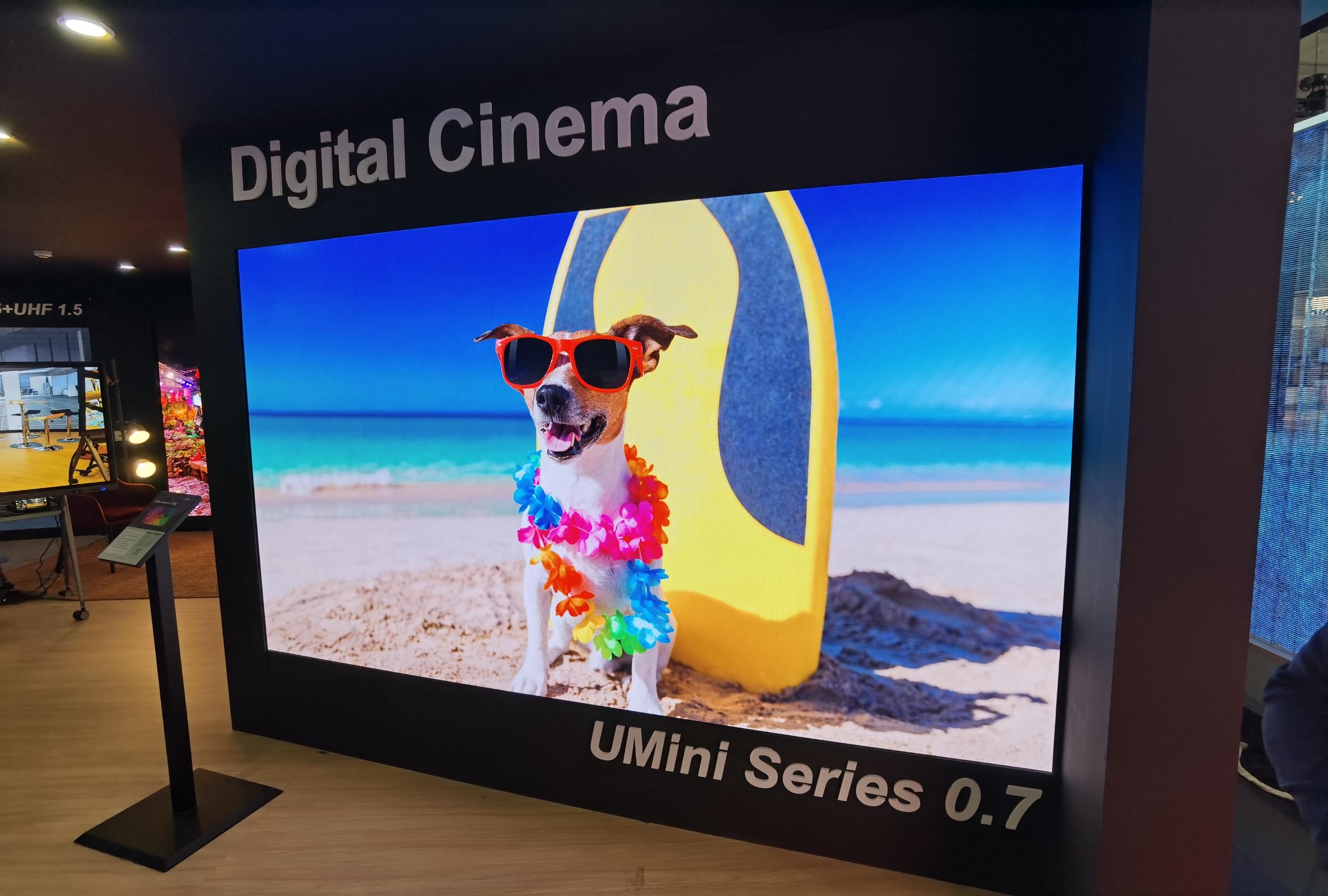 Highlights of Metasight: "Immersive Experience" Solution
At the exhibition, the LAMP brand of Unilumin Group also shines. With uniqueness and ultra-high performance of products, combined with video source to enhance the creative feeling and visual experience, LAMP has created an immersive indoor experience space of commercial display screen for customers via the creative tunnel door formed by the combination of GN PLUS and the arc WNX.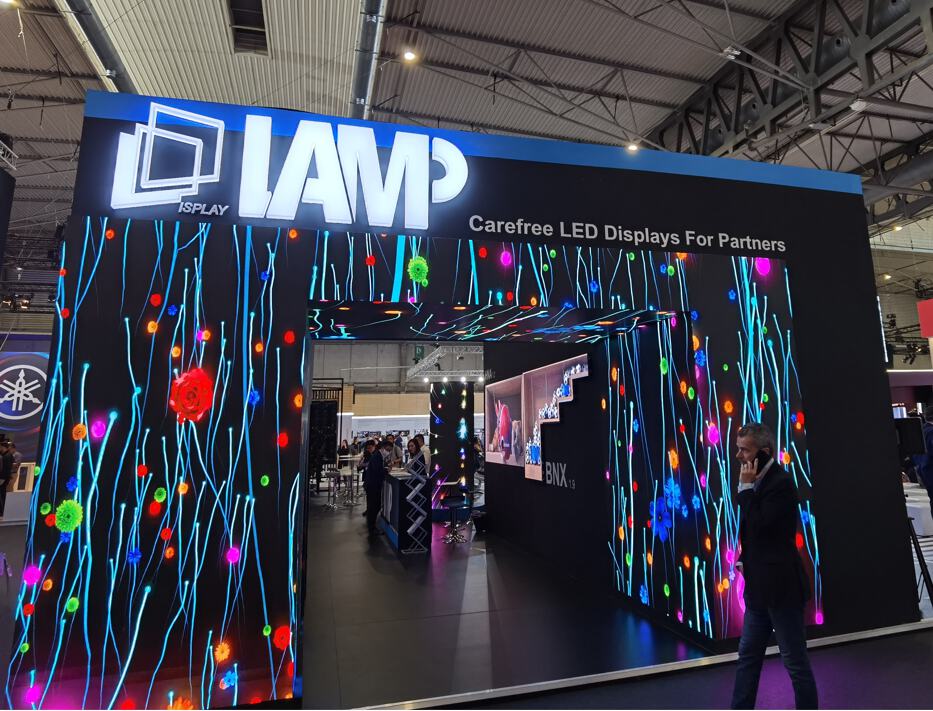 Moreover, Unilumin has given customers a special presentation of new products in the product launch conference. It has carefully prepared a grand dinner to celebrate with partners. Over the dinner, Unilumin and its partners has discussed how to build a legendary chapter of the light display era. In the future, Unilumin will continue to adhere to technological innovation, to provide professional light display solutions for various industries and fields, and to practice the corporate mission of "displaying a colorful world and lighting a happy life".