With a 707-square-meter transparent screen, Unilumin lights up the "Water Cube" in the Colorful Love in Tianjin Revitalizing the city!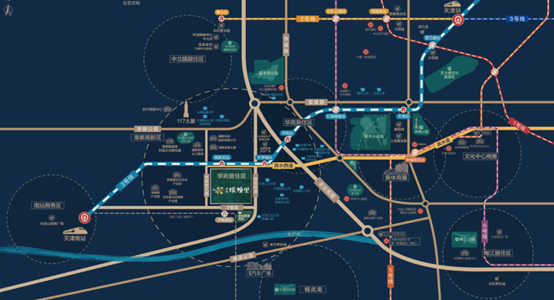 In the recent event of open-day, all of the transparent screens by Unilumin were illuminated at the same time. The entire marketing center was like a colorful "Water Cube" when night fell, which instantly became the focus of Xiqing District, attracting people so much. The artistic and romantic feature of the transparent screen of Unilumin makes Colorful Love become the ideal community successfully in the mind of future owners.

As a service window for owners in the park, the marketing center of Colorful Love shows the brand and overall image of the park. In response to owners' requirements on high-definition and high-transparency, Unilumin created a highly innovative transparent screen for the marketing center.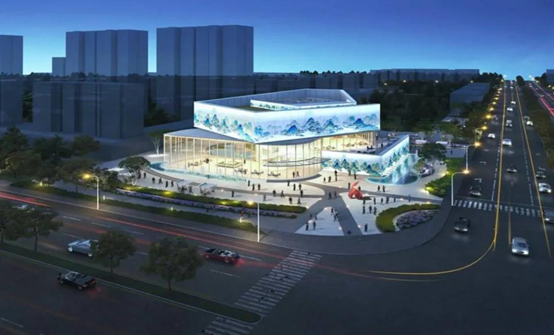 Unilumin makes an integrated installation of side LED materials of suitable and dynamic illusion series (GWS-16) on the wall, which is free from damaging the glass structure and also integrates with the glass curtain wall. The brightness reaches 6500nits and the transparency is as high as 90%, which perfectly meets customers' needs and also highly recognized by them.
The transparent screen of Unilumin not only lights up the marketing center, but also revitalize the city, shaping the unique landmark of "Water Cube" in Tianjin, and improving the image upgrading and brand value of Colorful Love!
In addition to the "Water Cube" in Colorful Love in Tianjin, as a core enterprise in the cultural and creative industry of Unilumin Group, Unilumin has been exploring deep in the field of outdoor grilles and innovative displays for many years. Its various products, including transparent screens, have been successfully illuminated in many important cities around the world and have been regarded as landmarks.
Longfor Paradise Walk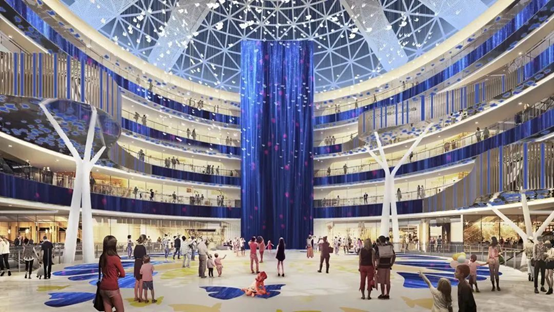 Yuexiu Yuehui City
Nagaworld
In the future, Unilumin will keep focusing on the innovation of technology and product, actively integrating the group's superior resources, and promoting the integration of technology and art, lighten the world with its creative ideas and creating more brilliance to human life.