Why narrow pixel pitch? Why everybody is so adamant on either convincing themselves or their clients that narrow pixel pitch is "it", especially when it comes to broadcasting industry?
Imagine you are watching your favorite football talk show and they are showing the highlights of the previous day match at the background. Dull, off-colored images with rainbow effect come into view and you strain your eyes trying to see the clip and then you wonder why such bad quality equipment is being used at such a big sports channel for such a popular talk show?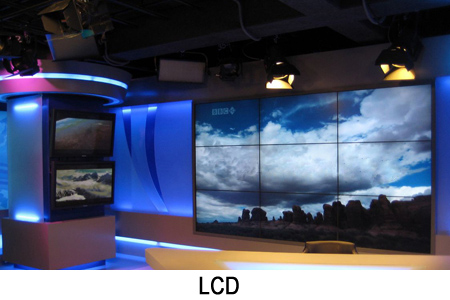 Later that day you are watching the evening news on your favorite news channel and they are reporting a terrorist attack with live feed but the LCD screen or the DLP projector at the background is not able to run the video smoothly.
Either the connection keeps breaking or the video keeps getting stuck and in this age of 4G technology and countless number of satellites crowding our orbit. We know that is not a network connection problem, it is an equipment problem. You get frustrated at the poor quality of the live video and switch to another news channel. The news network loses a valuable viewer and that was not even the last one.

Broadcasting industry needs good display equipment, something that can match the refresh rate and the shutter speed of their professional cameras.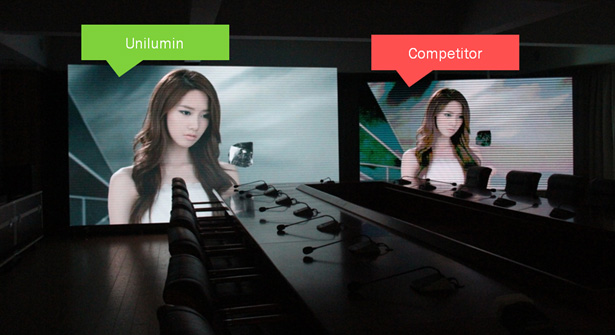 Most of all, a display that does not reflect back the studio lights and can represent the true colors. It can match or maybe higher the standards of the broadcasting studio and the network.
A LED display can give all that. Now why narrow pixel pitch? Cameras are at very close proximity to the displays and the screens at the broadcasting station. Every single flaw, every single pixel is caught by those high quality professional cameras and if the pixels are visible then it is not the right pixel size for the job.
For example, when you view weather forecast, it should be a clear image but not the one that makes you wonder if it is an S or a 5 or if it is L or T or I.
And what better product there is than Unilumin's UTV? A widely acclaimed, loved by its clients all over the world, ultra-high-definition, narrow-pixel-pitch LED display.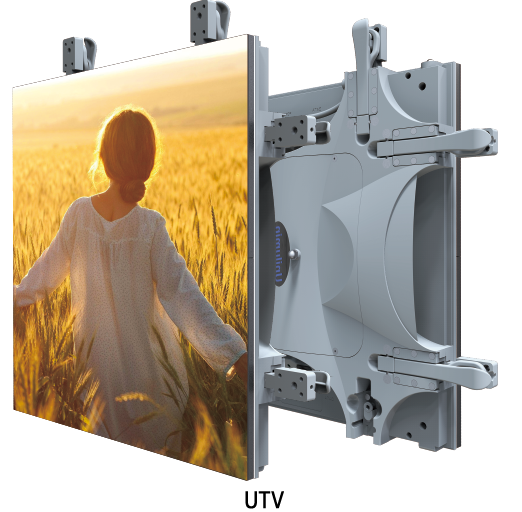 A light weight, slim cabinet with pixel pitch ranging from 3.0 mm to 0.8 mm. High brightness and contrast levels. High shutter speed can match any professional camera on the market and front access for easy maintenance with a 15 second record time module replacement.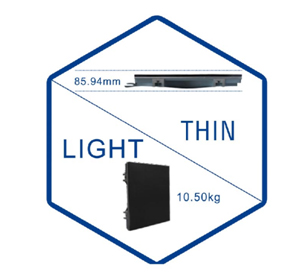 With Unilumin's UTV's seam adjustment mechanism to ensure a seamless, bezel-free screen, no one will ever be able to tell that the big display in your studio is actually several smaller ones.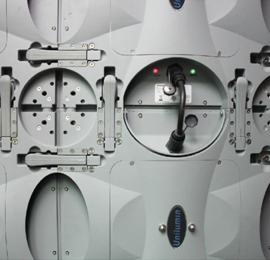 We, at Unilumin, take pride in not just selling a top-of-the-line product but in giving custom designed solutions to our customers. So call Unilumin at +86-(0)755-29918999 or drop a line at salesunilumin.com not to buy but to understand what wonders can a UTV display do for your TV station. We are looking forward to hearing from you.
All rights reserved and any reproduced please indicate the source.