Broadcasting rooms need high quality display equipment. Unilumin's UpanelS can do that all.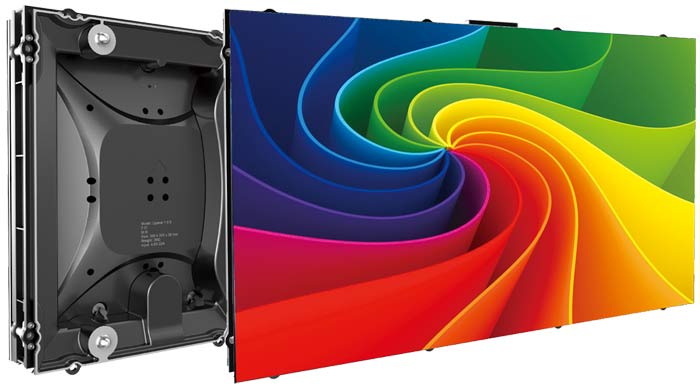 UpanelS
High grey scale under low brightness is ideal for broadcasting, conferencing rooms and other indoor display environment;

​ ​ ​ ​ ​ ​ ​ ​ ​ ​ ​ ​ ​ ​ ​ ​ ​ UpanelS ​ ​ ​ ​ ​ ​ ​ ​ ​ ​ ​ ​ ​ ​ ​ ​Other brands ​ ​

High contrast ratio displays a more colorful image; 3840Hz refresh rate ensure smooth display;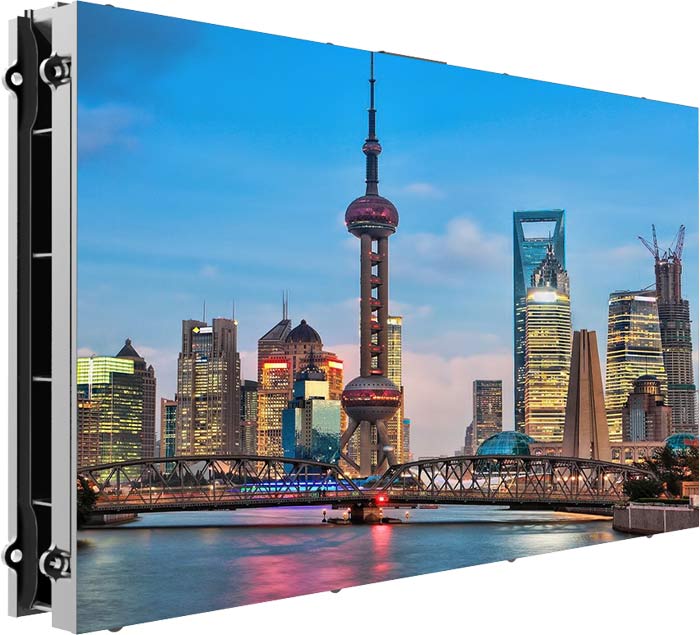 Great image quality
Fan-less and noiseless make it ideal for indoor display, especially for broadcasting room where there is a great demand for surrounding environment;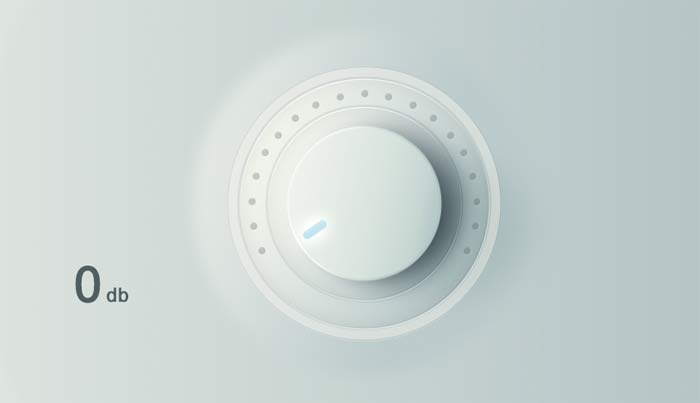 Fan-less and noiseless
Advanced automatic module removal- All modules power supplies and internal electronics and cables are replaceable from the front;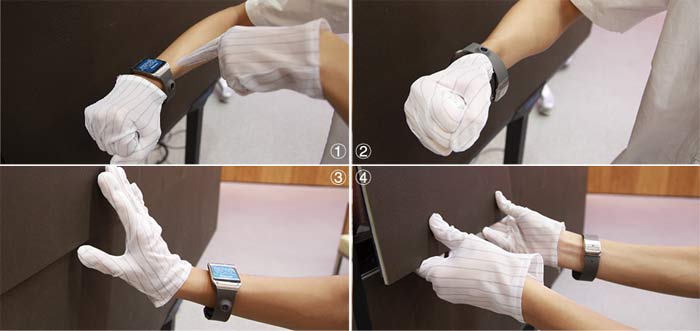 Intelligent front access
Integrated display and control with access to multiple video and data information will undoubtedly become the best choice for broadcasting room solutions;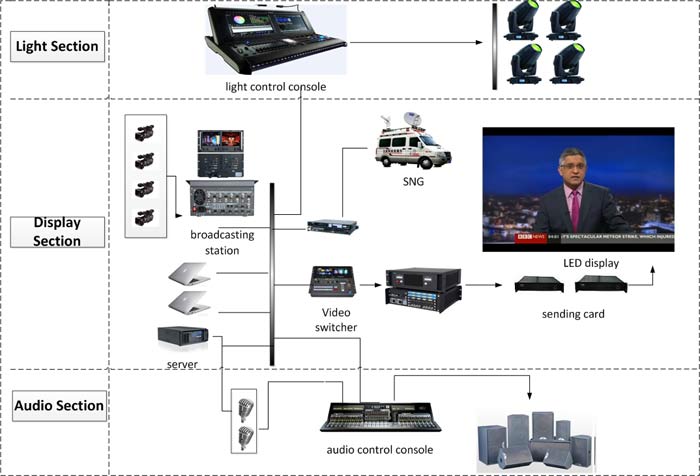 Topology for broadcasting
Want to get acquainted with UpanelS and our latest broadcasting solutions? Come and visit us at booth C2025 NAB 2017 in Las Vegas, USA during 24-27 April, 2017. Or you can call us at +86-(0)755-29918999 or drop us a line at sales@unilumin.com.
All rights reserved and any reproduced please indicate the source.