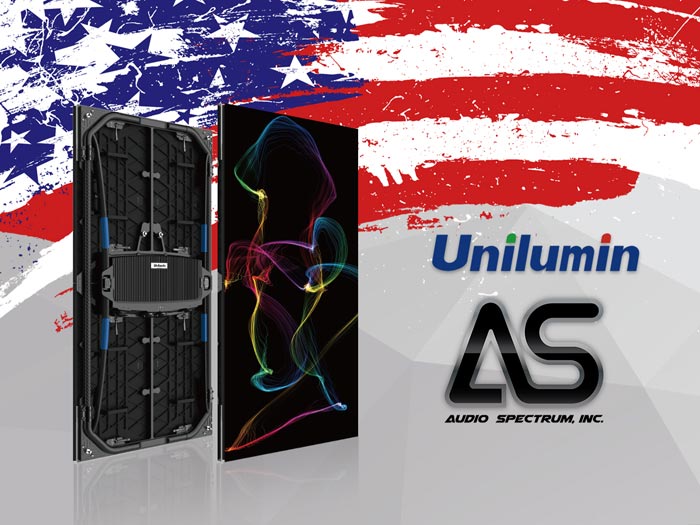 Audio Spectrum, Inc., Boston's professional audio, lighting, and staging company, has partnered with Unilumin Group Co., Ltd. to bring the new UpadⅢ H5 to the US market. This outdoor-rated, professional, rental LED display provided by Unilumin has been designed for the most demanding outdoor, corporate, and touring applications. Unilumin is currently producing a batch of 1000sqm of the new UpadIII H5, over 600sqm of which will be brought to the US market.
Unilumin Group is a world leading LED product and solution provider. In 2017, Unilumin had the highest export volume of LED displays among Chinese manufacturers and supported countless large-scale international projects. Unilumin's persistent effort on R&D and pursuit of perfection has resulted in the development of the UpadⅢ H5.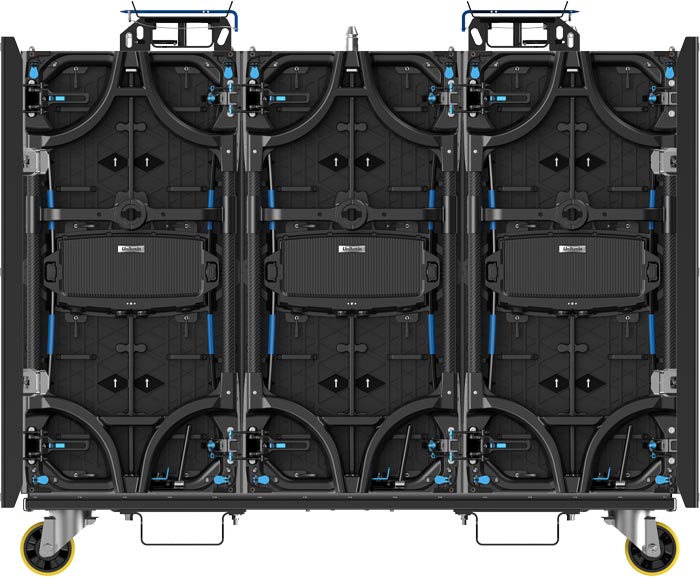 What should you expect from a professional outdoor-rated LED display? Besides the basic functions of outstanding image quality, light weight, and slim structure, UpadⅢ H5 takes safety, maintenance, and installation into consideration based on the industry demands:



The professional touring system of the frame, dolly, and hanging beam ensures safety as well as quick and easy installation plus maintenance. The innovative touring system can cut up to 2/3 of installation time.

​

The frame with TÜV certification supports outdoor events, even in the harshest environments; they are rated to withstand wind speeds of over 40mph.




A carbon fiber and magnesium alloy was used to construct the durable yet lightweight frame; it is much stronger and lighter than traditional die-cast aluminum.




Tool-free design allows for the most efficient installation and maintenance.




The arc-shape design of -15°~+15°curve supports creative installations of different requirements.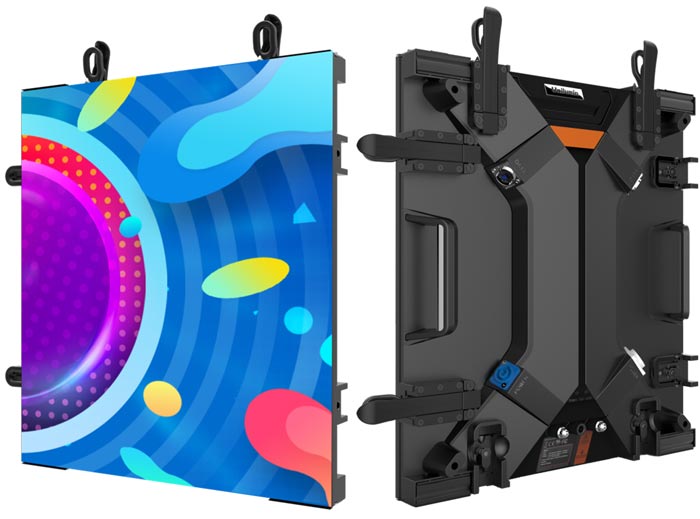 In addition to the UpadⅢ H5, Audio Spectrum will also introduce Unilumin's high-end rental product - Unano1.8 to the US market. It has been a spotlight at InfoComm USA 2018 for the new COS (Coating On Surface) technology and excellent image performance.
"I hear nothing but good things about Unilumin as a company and I would proudly display the brand and introduce this new product to the market," said Luis Jaimes, Business Manager of Audio Spectrum. Audio Spectrum, in conjunction with Unilumin, is going to offer a glimpse of the future, providing clients with forward-thinking innovations that will revolutionize the industry.
Audio Spectrum, Inc.
Audio Spectrum, Inc. is the leading production company of New England, known for its professionalism, experience, innovation, and cutting-edge inventory. From La Musica's Mega Mezcla festival in New Jersey, to the Bad Bunny East Coast tour, Audio Spectrum has shown its capacity for providing the complete package of video, lighting, and audio for large-scale events on a regular basis.
Unilumin Group Co. Ltd www.unilumin.com
Audio Spectrum Inc www.audiospectrum.com
All rights reserved. If reproduced please indicate the source.