Mission critical facilities such as control rooms, need mission critical equipment. In the times when a new technology emerges with each new sunrise, the control room equipment also has to be quickly updated and upgraded as it gets quickly outdated.
Display devices are a crucial part of such facilities and one cannot afford to ignore them.
We have travelled quite some distance in the world of display technology, advancing from projectors to DLP cubes to LCD's and not long ago we arrived at LED displays.
For facilities like control rooms we devised narrow pixel pitch LED displays, but that is not enough. The industry is in need of another upgrade and who else should provide it but the best LED display solution provider in the industry?
​

Yes, we are talking about Unilumin. After successfully providing some of the best narrow-pixel-pitch LED display solutions to control rooms and other such facilities around the world, Unilumin has come up with the much-needed upgrade for control room display solutions.
Unilumin is proud to introduce its latest member of the narrow pixel pitch LED display team, UpanelS.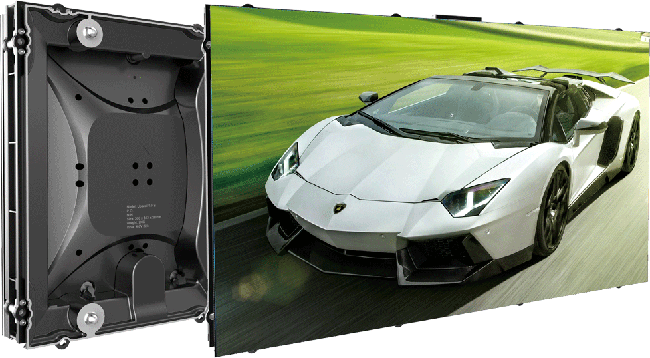 UpanelS
Unilumin's Upanel, UTV and UTVⅡ, their pride and joy of the narrow pixel pitch LED display series have already proven their worth at various locations and applications around the world. Unilumin's UpanelS is based on the same principles with some serious upgrades.
So, let's skip the obvious and talk about those upgrades.
Even though Unilumin's UpanelS is a slim, light-weight cabinet, Unilumin has figured out a way to increase the viewing distance by making it wall-mountable.
The thickness of the cabinet along with the wall mounting structure is just 100mm. In control rooms where a few millimeters can make or break the success of a display installation, this could be a life-saver.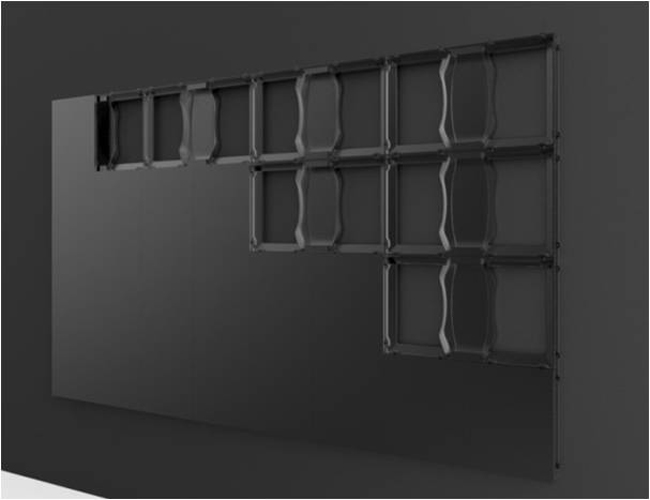 Wall-mount

Unilumin has separated cabinet and modules to save the latter from any damage caused to the cabinet resulting in an extended module life.
There are no cables or wires to be installed between the cabinets. Once the cabinets are installed the AC and signal cables are connected automatically.
Unilumin's UpanelS is fully frontal access. No, not just for replacing modules but for everything. Once you have installed a screen, you never see the back of it.
Most of the damages to the displays are caused by human touch. Unilumin's non-touching maintenance system helps minimize the human touch on the screen and save it from damage. This feature could be very useful for control rooms.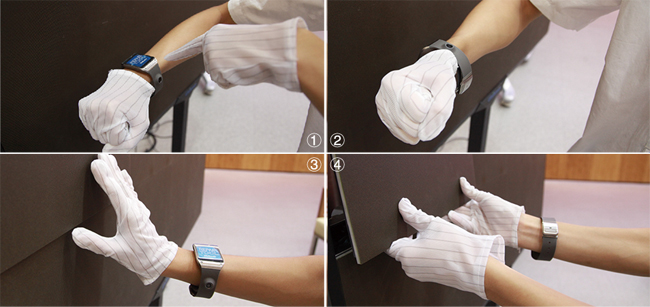 Intelligent Non-touching Access
One can never afford for a screen to break down because of a simple power or signal failure. Unilumin's UpanelS has dual power, signal, control system and socket backup.
UpanelS doesn't require re-calibration. All the calibration data is saved in the modules themselves. If and when a module is replaced, the system updates the calibration data to the new module automatically.

Before Calibration After Calibration
UpanelS modules are also capable of self-testing, monitoring their temperature, connection and voltage.

Self Testing
No wires, no back maintenance, no calibrating the screen again and again equals to no hassle. So why waste time in hesitating and over-thinking? Unilumin's UpanelS is the display solution all our control rooms have been waiting for. Call our sales engineers now at +86-(0)755-29918999 or drop us a line at sales@unilumin.com and get that much-needed upgrade for your display solution in control rooms and other such mission critical facilities now!
All rights reserved and any reproduced please indicate the source.