BroadcastAsia2015 is Asia's truly international exhibition that is recognized as the networking, knowledge and sourcing platform for the pro-audio, film and TV industries. Professionals from around the region congregate to network, exchange business ideas, gather market information and source for the latest products and solutions. Unilumin Group also makes use of the platform to boom its international reputation.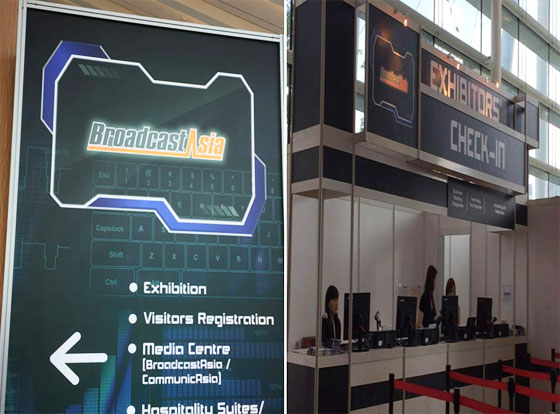 From 2nd to 5th June, Unilumin continues to create maximum impact in the LED display industry by simulating a broadcasting scene with Upanel 1.9 and showcasing an industry-leading product Upanel 1.2, delivering two brand new products Ufix S5 and SMD outdoor display Usurface.
The broadcasting scene is created with thirty-six panels, approximately 1920*1080 resolution (2K). Thanks for its 16 bit grey scale, 3840Hz refresh rate and 3000:1 contrast ratio, the visual performance is really eye-catching. Through the camera, the picture is still clear and vivid.
The bezel-free screen delivers extraordinary image under low brightness thanks to Unilumin's state-of-the-art processing technology combines with high quality components. Moreover, this product is of high environment consciousness, consuming only 49% of traditional displays with the same resolution.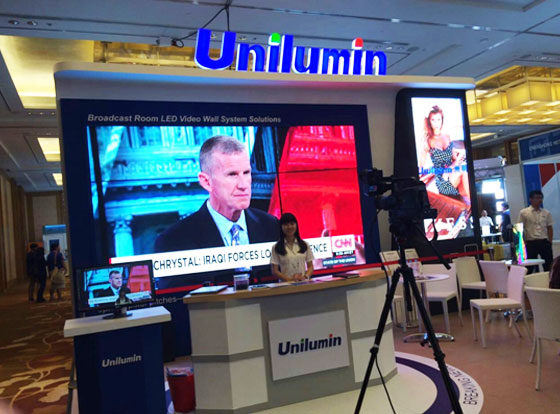 No wonder that within several month of release, the upanel series were introduced to American high-end conference room. The very product is also on show. Upanel 1.2 representing the leading edge of the fine pixel LED display field is adored by many professionals at the expo.
The two new products share the benefit of wide viewing angle, allowing crowds from all direction have a good viewing experience. And the color uniformity is much better than DIP products, thus deliver more fluent pictures and videos. And with the raising standard for display effect, smaller pixel pitch and high definition would be an irresistible trend for outdoor LED displays. Different from old generation displays with pixel pitch of 16mm or 20mm, the Ufix reaches 5mm and Usurface 6mm. Upon launch, Australian clients immediately ordered P10 Usurface. Believe it would be introduced to more and more countries in the future.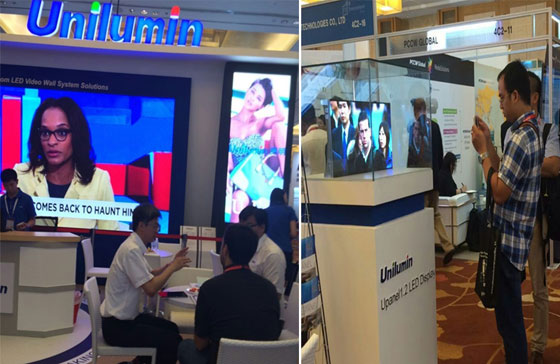 Join us at booth No.4C1-11 Marina Bay Sands 10 Bayfront Ave, Singapore.
And experience the forefront LED technology by yourself!