After months' research and development, Unilumin Group launched the industry leading indoor front/ rear service LED display Uslim. On 20th May, hosted by marketing manager Eric Ho, the new product release meeting was attended by engineers, salesmen and marketing staff in the exhibition room in the headquarter.
The indoor fixed display market is a traditional red sea market. The similar quality and low price resulted in fierce competition. And hence innovation and quality improving were greatly suppressed. As a leading LED display manufacturer and solution provider, Unilumin concentrates on clients' needs and technical innovation, to lead the market to a healthy path instead of the former price war.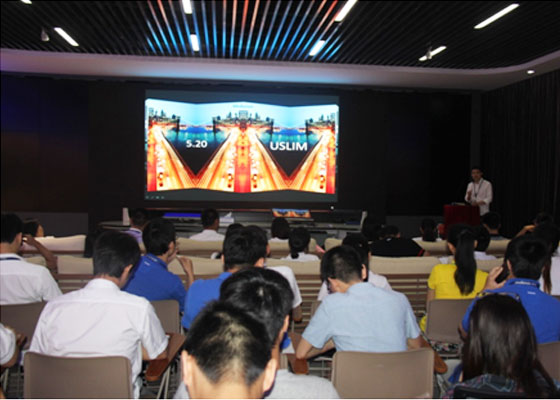 The host Manager Ho analyzed the market needs, the competition environment in-depth. And the comparison between Uslim and its' counterparts are highlighted. The cutting-edge features are as follows: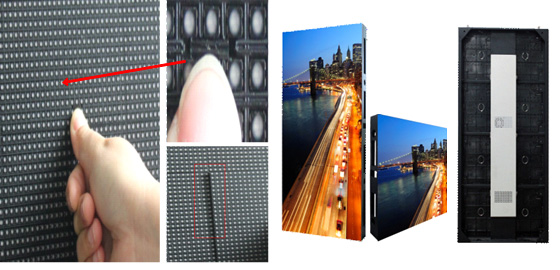 1.Front and rear service available at the same time. It can apply to window display which requires rear service and wall mounting which requests front service.
2.10 seconds module replacement. It breaks through the traditional repairing method. With a soft push and pull, the module can be replaced without any tool. And power supply and receiving card can all be taken from front.
3.Aluminum cabinets: super light to 23kg/sqm (1/4 of the traditional ones) and ultra slim to 80mm(1/2 of the traditional ones). And the total space needed( installation included) is only 145mm(1/5 of the traditional ones)The installation and transportation cost are greatly reduced.
4.Ultra viewing experience with high gray level under low brightness. The image is of high quality with 3000:1 contrast ratio and 1920Hz refresh rate. Customers may scan the two-dimension code displayed to get linked to the internet and thus get more info.
5.Standard module compatible for three different cabinets (500mm*500mm/750mm*750mm/500mm*1000mm) allows free combination.
6.Silent working and no air condition is needed for heat dissipation to save more energy. Hidden cables inside prevents erosion of the environment and guarantees stable performance.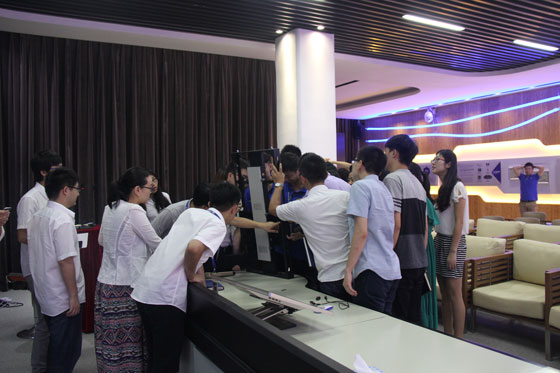 Uslim has a bright future in broad applications such as retail store, shopping mall, hotel, bank, church, classroom, conference room, airport, train station, theater, and museum. And the advantages in display effect and structure would certainly bring large business opportunity to our partners.