The 49th congress of the Bulgarian Socialist Party (BSP) was held in Hall 1, National Palace of Culture and leader Kornelia Ninova's supporters and the intraparty opposition had a heated discussion. Unilumin was glad to become one of the participants to show the amazing vision and impression of the entire event. It is the first large-scale LED screen with pixel of less than 3.4mm in Bulgaria.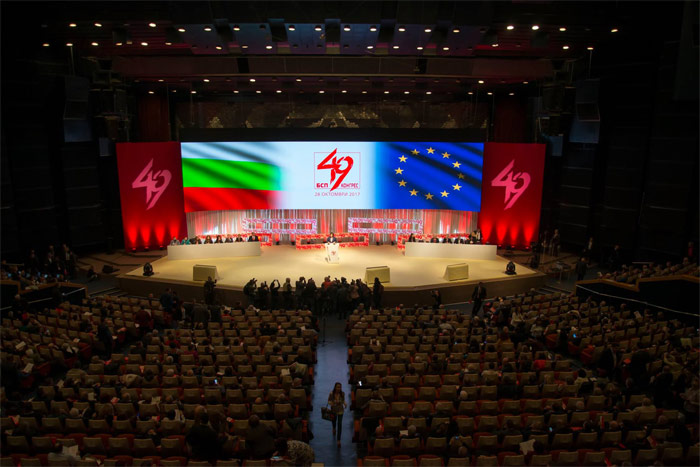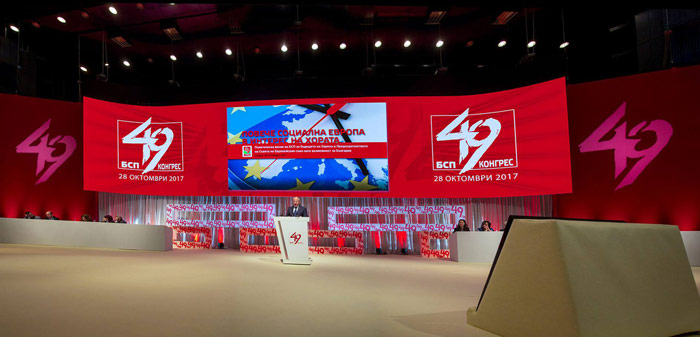 The quality of the digital signage is highly required, not only good display effect but also high stability. After competing with more than 30 different LED producers, Unilumin finally won the project because of the professional one-stop services including transportation, installation and maintenance and so on.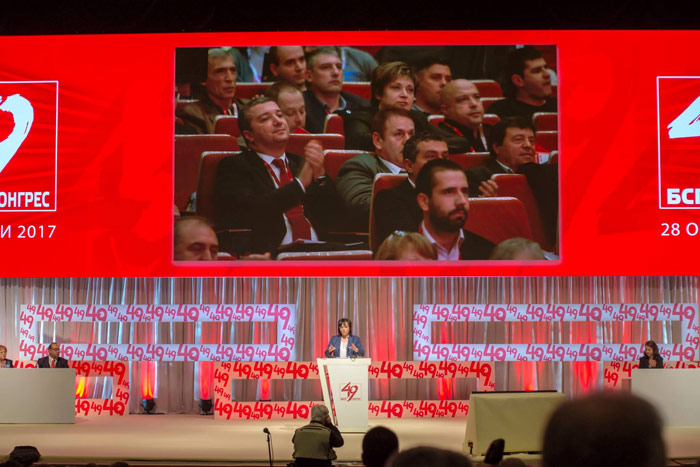 The screen, Unilumin Rental UpadIII2, is 20m x 4.5m with resolution up to 7680px x 1728px, hanging 26 x 9 modules straight in the middle with each 6 x 9 modules at 5-degree angle in left and right side.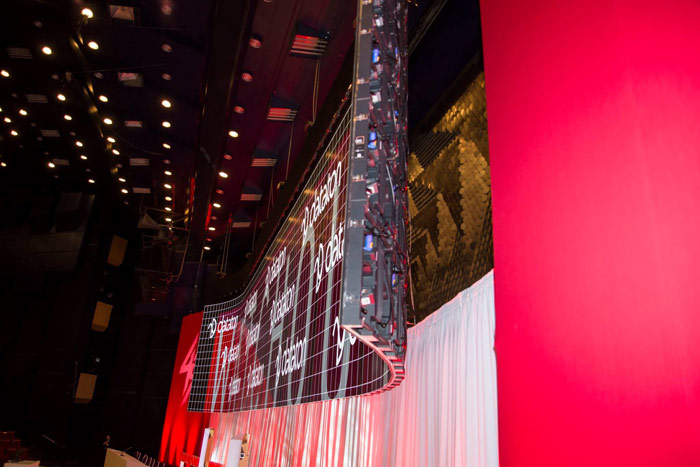 Unilumin has abundant experiences and elite product for event. UpadIII2, the "One for All" product, with advantages such as easy handling, availability concave and convex and climbable design, helped the 49th BSP congress successfully.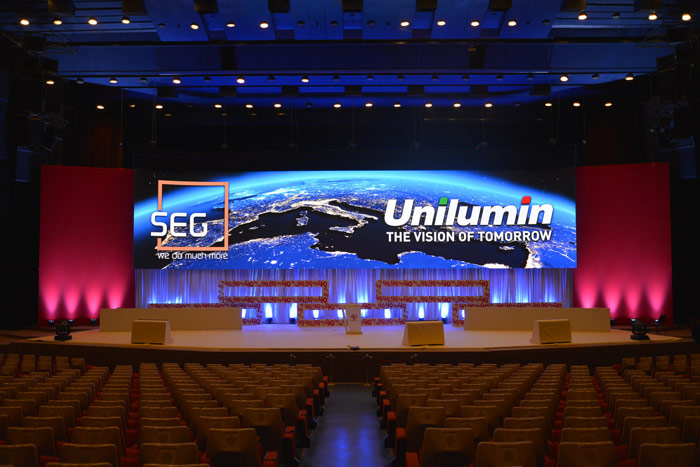 We are looking forward to hearing from you and be your best display partner, please feel free to contact on +86-(0)755-29918999 or email to sales@unilumin.com.
​​All rights reserved. If reproduced please indicate the source.