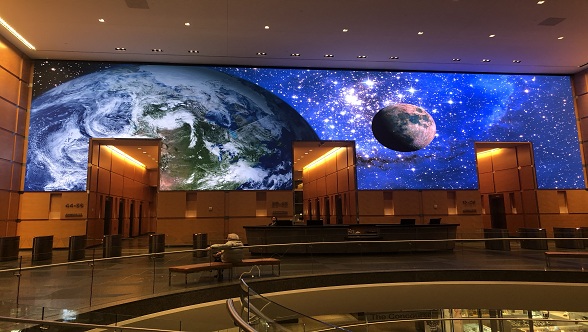 The Comcast Experience | 165 SQM | Uslim
The Comcast Experience is a 7.6 (25 ft) meter tall, 26 (85 ft) meter wide high-definition Unilumin LED screen situated on a wall in the winter garden of Comcast Tower, the second-tallest building in Philadelphia, USA. The installation runs eighteen hours each day and the content of the video includes panoramic views of Philadelphia historic sites, images of space, dancers, acrobats and actors moving around a background designed to mimic wood paneling of the walls of the lobby. Thanks to Unilumin's advanced LED technology, the Comcast Experience quickly became a popular tourist attraction, prompting city officials to add the Comcast Center to its tourism website.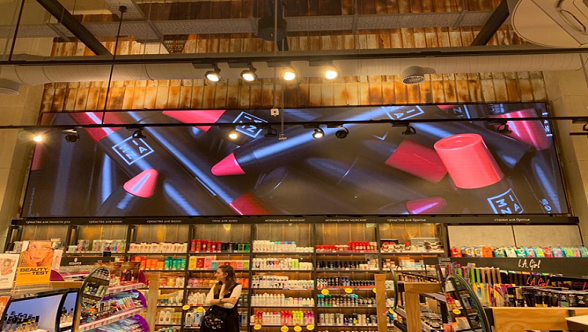 High-end Cosmetics Retail Chain Stores | 85 SQM | UHW & UHWII
This is the first large fine pixel pitch LED screen with an area of more than 50 sqm installed in a high-end cosmetics retail store in Moscow, Russia. This large format Unilumin LED screen attracts attention with moving images that are quick and easy to change, allowing retailers to keep their display updated at a click of a button. For its high resolution, true color reproduction and exceptional viewing angles, the LED screen is the best media to deliver detailed advertising videos in this bustling retail store.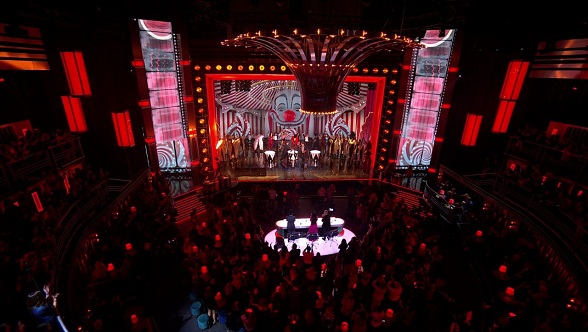 X Factor: Celebrity 2019 | 200 SQM | UtileIII
Installed in the studio of the British celebrity special edition of The X Factor, the 3.9mm Unilumin LED panels are extremely thin and lightweight, weighing just 26 kg per square meter (as opposed to an industry average of 40 kg) which makes it easier to build screens in a variety of shapes and sizes. Using these panels, concave and convex curves and ribbons can be created, and angular structures like cubes and pillars can also be built by utilizing the corner panels. With all the electronics housed in the control box, it's easy to clip off and replace individual panels to adjust settings or carry out maintenance if necessary.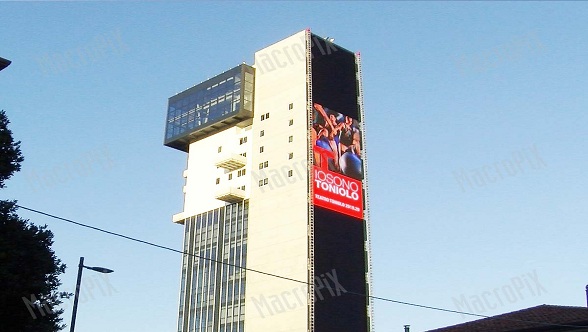 Hybrid Tower Mestre (HTM) | 200 SQM | UstormII
The Unilumin UstormII is installed against the wall of Hybrid Tower Mestre (HTM), the tallest building in Mestre, the continental side of Venice. The large-sized LED screen has an IP65 waterproof rating and can withstand all weather conditions. With a power consumption of less than 400 W/m2, the screen is powered by the two same-sized solar panels installed at the top and bottom of the building. This 200-square-meter LED screen has a high brightness and plays a key role in successful digital advertising by delivering bright and vibrant images, even in direct sunlight.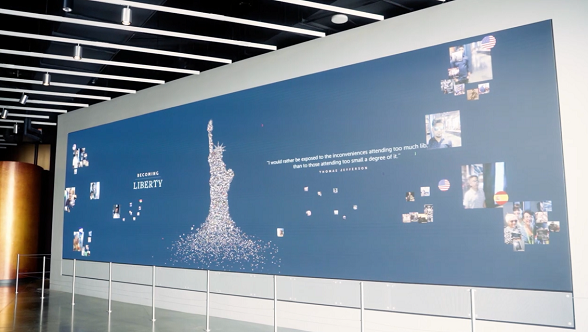 The Statue of Liberty Museum | 40 SQM | UpanelS

The Statue of Liberty Museum uses Unilumin 1.5mm LED wall at an interactive gallery to invite guests to share what liberty means to them. The Unilumin display is a 40-square-meter LED wall. The highly dynamic visual effect has impressed people who have seen it in person. "The seamless integration is definitely one of the centerpieces within the museum," says Lawrence Estevez-Smith, Director of the Statue of Liberty – Ellis Island Foundation, Inc.
​